Emma Approved
is creating a new chapter!
Select a membership level
Bronze Shareholders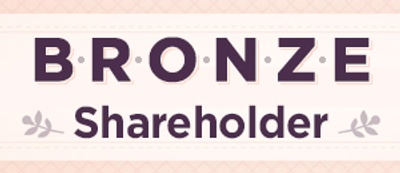 As a Bronze Shareholder, you get general voting privileges for some company decisions, such as helping us design our new office space. You can also sit in on our monthly board meetings led by Mr. Alex Knightley and other Emma Approved employees! You will also get early access to our documentary segments, as well as exclusive behind the scenes content and additional media. Your life is about to get very Emma Approved!   
Silver Shareholder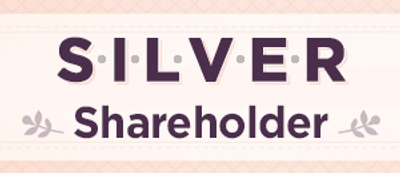 As a Silver Shareholder, you get all of the above, plus special Emma Approved digital merch! Additionally, you will be able to vote on what behind the scenes content is produced each month! Also, if you're an intern on our Moments app, you will get a special in-app bonus. How amazing is that?!
Gold Shareholder
As a Gold Shareholder, you get all of the above, but even more decision making privileges -- such as helping us choose Emma Approved's new clients. You will play an even more direct role in helping us make people's lives better!
About
I am Emma Woodhouse, lifestyle excellence extraordinaire here to make the world a better place! We're back to celebrate the 5 year anniversary of our first documentary's debut the only way we know how - by doing it all over again! Oh, and also to initiate a groundbreaking new business model that crowdsources equity directly, blah blah blah… That's boring business stuff Mr. Knightley made me say. The point is, we want YOU, the fans, to have a real say in our company by becoming shareholders through Patreon. As a shareholder, you'll be able to weigh in on decisions affecting the company directly, even potentially the clients we take on! Plus, you'll have access to EXCLUSIVE bonus material, check out our shareholder incentives for the details! Amazing, right? But there's more - you also have the opportunity to become a board member and sit in on meetings with me, Emma Woodhouse, and the one and only Mr. Alex "boring stuff" Knightley! But don't worry - regardless of whether you're a fan or a shareholder or both, you'll be able to watch our new documentary, online this October! We can't thank you all enough for your unending support. We're so excited to show you all the crazy new changes here at Emma Approved!
By becoming a patron, you'll instantly unlock access to 25 exclusive posts
By becoming a patron, you'll instantly unlock access to 25 exclusive posts
Recent posts by Emma Approved