Lex
is creating Hypnosis Shows, Image sets & MP3s.
Select a membership level
Conjurer
Universal Perks
NSFW Previews
Extended SFW Previews
My gratitude! 
Includes Discord benefits
Magician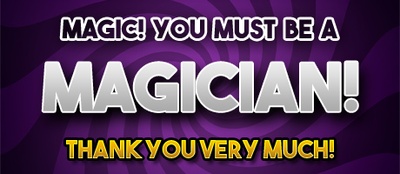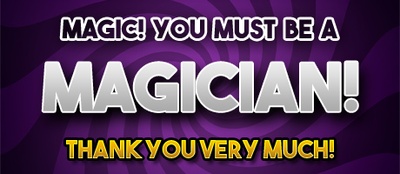 Universal Perks
All previous universal perks!
Full Video from the archive each month 
Access to archive (50+ as of April 2021) of full vids.
Discord Server Access 
Download & Scripts of Hypnotic MP3s

Thanked by name (not sirname) in Preview Credits 
Includes Discord benefits
Mesmerist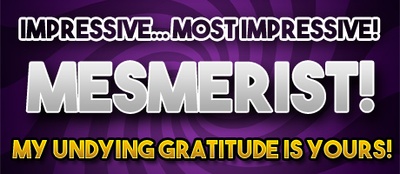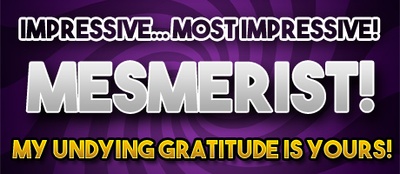 Universal
Perks
All previous universal perks!
Complimentary Image Sets 
+ Full Image Set Archive! (60+ Sets as of April 2021)
Tier
Specific
Perks
1 full video of your choice!
Includes Discord benefits
About Lex
Quick Links:In Short: 
Patreon is a great way of supporting my work. So long as you don't mind waiting for me to manually reply to your emails, you can get a 50% - 70% discount over purchasing through a Clip store. 
I work with a range of models, some fashion, some fetish, most art nude and a few pornstars. I can't offer my
explicit
videos through Patreon (those featuring masturbation n sextoys) but I can offer all the others. General nudity, butt wiggling and silly shenangians ahoy.
Saying that, from June 2021 I'll be attempting to create a Patreon cut of any future vids where we don't feature that content, so you shouldn't miss too much. 
Thanks for the consideration!
Who am I and what do I do?
Greetings potential patrons! Lex here, I'm a British Stage Hypnotist and Fetish Film-Producer! 
I run the website 
Entrancement
where I film genuine hypnosis sessions of cute and glamourous ladies and their reactions to different fun, silly, and sexy hypnotic suggestions. 
I also post a lot of my images free to the 
HypnoDolls
Tumblr blog and do 
HypnoStreams
periodically on YouTube
Much of what I create, I release for free on sites like Tumblr, YouTube, DeviantArt and XVideos and SpankBang (for the racier stuff) in the hopes of seeing more people come to discover this fascinating, fun and fulfilling interest. 
The majority of hypno pictures I take, I also allow people to edit / alter / repost / manip, or use as the cover to ebooks provided I'm credited and linked back to.  
Why Patreon?
Whilst I do produce some paid content, of the 20,000 or so hits my site sees each month, only about one percent of the visitors stops to buy anything. If you're one of the few that do, thanks very much! You have my never-ending gratitude and this request for further support isn't for you. :P
If you're one of the other 99%, I
still
hope you're enjoying all the free content I put out, but if you like what I do and you'd like to help me continue to do it, then perhaps you'd like to support me in a smaller capacity? Even if it's as little as $1 a month, it'll all go towards producing more fun content for everybody.
Whether I receive funding via Patreon or not, I'll still be creating plenty of free material.
Decent sized excerpts from my hypnosis videos.
NSFW Previews (Though Patrons will get these first)
Live HypnoStreams
Free full resolution pictures from my photoshoots. 
Hypnotic Drawings / Animations / Paperdolls / Comics / Etc
What I will offer Patrons, is more
extended
content:
Private Discord Server Access - It's highly Recommended you join and say Hi!
Monthly / Bi-Monthly videos of your choice. 
Extended previews on YouTube (Everything I can show before things get too racy!)
Immediate Access to NSFW Previews
Substantial Discounts if you purchase from me directly
Downloadable Image Sets
More 360s of models in attractive / heroic / elegant / submissive poses.
More Video inductions!
More Blogposts!
More Downloadable MP3s!
Currently photoshoots, inductions, mp3s and blogposts offer me no income (beyond a small amount of advertising revenue.) so any money from Patreon will enable me to create more of everything without worrying too much about where my next paycheck's coming from. 
This is my full-time job, and I'd love to keep doing it, if you enjoy what I do and you're able to assist me in my hypnotic quest to fill the net with as much high quality fun erotic hypno content then you have my thanks! 
Thanks for reading, and thank you for whatever support you're able to give.
Cheers!
Lex
Note on rewards for Mesmerist pledges and up.
As soon as you sign up, Patreon will charge your credit / debit card. Once you're charged, feel free to say Hi and request your reward(s).

• Overview > More > Message
Subsequent pledges will then be collected over the first couple of days of each month. This usually takes over 24 hours, so I send out a "Choose Your Reward" email after they've been collected. 
Expect this email on or shortly after the 2nd of each month!
Simply reply to that to get your reward!

If you think I've missed you out, please message me. Thanks!
Buy a decent 4k camera, release more professional 1080p content and hire a regular camera-person. 
6 of 6
Become a patron to
Unlock 269 exclusive posts
Connect via private message
How it works
Get started in 2 minutes