Eric Garza
is creating awareness and connection
Select a membership level
Curious
Curious patrons get a monthly update on my creative pursuits, released on or very near each new moon, and a direct line of communication with me through Patreon's messaging system. I respond to all respectful messages.
Committed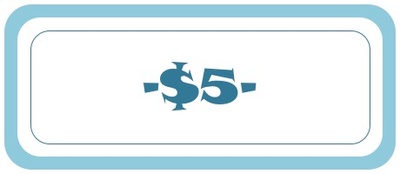 Committed patrons get all of rewards of Curious patrons, plus advanced access to all of my creative content. They also get access to premium versions of podcast episodes (accessible via RSS feed) that feature additional content and that have my Patreon plug edited out, podcast transcripts, and show notes. Finally, committed patrons also get discounts on online classes I offer, and PDF and audio versions of my essays.
Serious
Serious patrons get all of the lower tiers' rewards, plus access to a Zoom Q & A call once per month and the ability to participate in a monthly book group beginning in January 2020.
About
Welcome!
I produce the 
Embracing Apocalypse
podcast, the occasional video for 
my YouTube channel
, and 
the occasional essay
. My media supports those who are waking up to many social and environmental challenges that define today's world. I want this media to be benefit the maximum number of people, and at the same time want to earn income from it so I do not burn out. Patreon helps me navigate this paradox.
Patreon operates much like a membership site. To join my Patreon community, first create an account by clicking 'Sign Up' at the top of this page. Once your account is set up, click on the big red '
Become a Patron
' button and choose your membership tier.
I use funds from Patreon to cover expenses associated with media production, hosting, marketing, and to buy out my time so I can spend more of it making the content you love while keeping a roof over my head and food on the table. I look forward to building community on this platform, and whether you decide to join me here or not, thanks for visiting this page!
Common Questions
How do I put my RSS feed into my podcast app to enjoy premium versions of your episodes? 
First, check out this article if you want to
learn how to get and use your RSS feed link
. If you use the Apple podcast app, 
read this article
to add it to your app. Some non-Apple podcast apps can accept your private RSS feed too, check out
this page
to see whether yours is among them.
How do I find premium content that goes with that episode/video/essay I loved? 
If you are looking for premium content, go to my
Posts
page and click on the tag most relevant to the type of media you are looking for. This will save you a lot of scrolling.
Do I have to sign up for a Patreon account to support you? 
If you want the rewards associated with patronage, then yes. If you are not worried about rewards, you can also contribute via
PayPal
. or even by person check or money order. My website's 
support page
offers more details.
Visit Patreon's 
Patron Resources
page for answers to other questions, or 
submit a request
if you question is not answered there.
Recent posts by Eric Garza
By becoming a patron, you'll instantly unlock access to 38 exclusive posts
By becoming a patron, you'll instantly unlock access to 38 exclusive posts