Eric Malikyte
is creating short stories and youtube videos.
Select a membership level
The Patron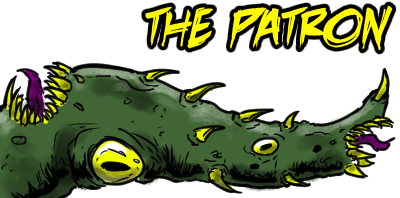 Access to stories on release day
Access to Science Get videos 5-7 days before Youtube
Get Your Name in a Special Credit Crawl at the End of Each Episode of Sci Get!
The Enthusiast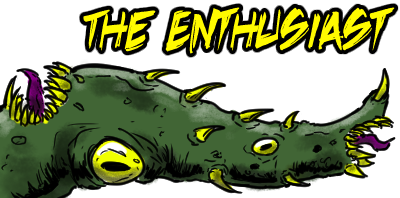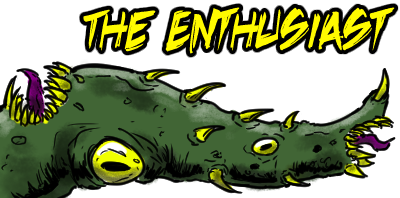 All previous rewards.
7 days early access to stories.
Suggest video ideas for Science Get
The Beta Reader
All previous rewards.
Beta reader access to all drafts of a story moving through final draft and release.
Audio Book releases (coming soon)
About Eric Malikyte
WHY PATREON?
Hello, everyone! If this is your first time visiting my patreon,
welcome!
I'm Eric Malikyte, freelance writer, horror, dark fantasy, and science fiction author, and host/writer/producer of the up-and-coming YouTube channel,
Science Get
(which you should totally subscribe to if you like learning about space and science and how to fend off the inevitable machine empire!--okay, maybe not that last part.).
Here you'll be able to get both exclusive and early access to short stories and YouTube videos before they hit
Sci Get
.
With Science Get, you'll be getting two informative and entertaining videos a week on a myriad of science topics, up to a week before they go live on the channel.
Check out the channel for yourself, you won't be disappointed:
https://www.youtube.com/c/ScienceGet
As for fiction, once every other month, you'll get a short story in the genres of horror, science fiction, or dark fantasy. These will remain exclusive for months. And sometimes, I'll serialize my in-progress novels before they hit retail stores too. And if you like the writing in my videos, wait till you get a load of my fiction!
Here's a few covers I've designed for my most popular short stories!
WHAT IS PATREON, ANYWAY?
You might be wondering what Patreon is all about and where your money will be going. First, Patreon is based on the old idea of patronage, where individuals would become the patron of an artist or writer so they could do what they do best,
create
. Except, Patreon is even better than that because it connects you directly with the people who are creating the products that you love (and you know, let's them eat and pay their rent and stuff, which is kind of the same thing now that I think about it).
You've probably heard of Kickstarter, right? Patreon works a bit differently in that instead of funding just a singular project, you're contributing a smaller amount regularly (per month) and receiving an exclusive membership to content that you either get to see first, or, content that no one else but patrons get to see! For the amount you'd pay for a cup of coffee, you can support my ability to
not die
!
Okay, maybe that's a
bit
melodramatic, but at the very least, the more you support me, the more content I can make for Science Get and the novels and stories you love. I have so much I want to show you.
As for where your money will be going. Writers aren't perfect, so I need to hire editors and seek out beta readers in the continued production of my books and short stories. 
As for youtube and Sci Get, I currently produce and edit all of the videos on the channel myself. I also write 95% of them too. That's a hefty workload piled on top of this freelancer writer's already overworked shoulders (pretend that analogy made sense). So, yeah, the more patrons, the less freelance I have to do, the less likely it is that I will burn out. Win win, right?
And you can trust me that I'll deliver. I've been doing this a while. And the reviews on my books are usually really good. If you don't believe me, just check out all this praise (except for this dude that didn't understand that Lovecraftian horror is supposed to be weird, haha, I consider that a compliment.)
https://www.amazon.com/Eric-Malikyte/e/B07H22ZRYY
THE BOTTOM LINE:
I'm making some epic content for you all to consume. And I'd love for you to come along for the ride.
-Eric Malikyte
All stories featured on this Patreon are the property of Eric Malikyte. Eric Malikyte © 2018-2021

Wow! You guys are amazing! When we reach this level, I'll do a live stream as I work on an illustration, and answer any and all of your questions. This stream will only be for patrons. 
3 of 4
Become a patron to
Unlock 68 exclusive posts
Connect via private message
Recent posts by Eric Malikyte
How it works
Get started in 2 minutes