Essence Comics
is creating Comic Books, Paper Prints, Metal Prints and More!
Select a membership level
Green
A special thanks to all my supporters.

- Notifications on new and upcoming releases.
- Access to my live feed videos.
Vermilion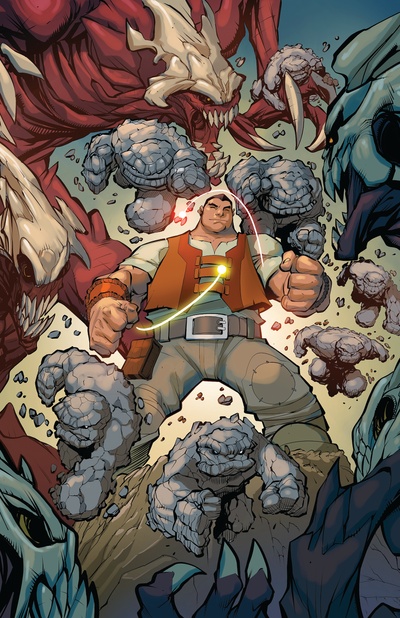 - Access to all digital content (including newly released issues of Essence)
Teal
- All content from previous tiers.
- Work-in-progress shots as we develop our project.
About
First, we'll start out with a couple things that makes our Hero Universe unique compared to other Hero Universes. One of the biggest differences is the fact our heroes are able to share abilities with one another.
A secondary difference is our heroes abilities are built to be more extreme than your typical hero. There are many other reasons but we don't want to spoil the surprise.
Now, for the fun part - A short breakdown of what this story is all about.
ESSENCE: DESTINY OF THE TWELVE WARRIORS follows a group of children who find themselves in a battle for survival as the universe is overrun by fierce creatures called Harvesters.

By absorbing the Essence of any living thing they kill, these soulless beings grow more powerful without any signs of just how formidable they can become.

With the power gained from the keepers of the universe, their Guardians, our heroes will need to stand up and fight for their lives against these treacherous foes as they search for the one being capable of bringing balance back... Vitus.



When we reach $500 per month, we'll begin releasing videos online for people to view.
1 of 6
Recent posts by Essence Comics