Eternal Alice Studio
is creating Games
Select a membership level
Bronze Level
Access the patrons only post to follow updates.
Discuss the game with other patrons and participate the polls.
Can join our discord server to view new process and talk with developers. 
青銅級
可訪問Patreon限定的文章內容、查看最新開發進度的文章
可參與開發方向、意見蒐集上的投票
可加入我們的Discord中參與討論、閒聊與關注最新進度。
Includes Discord benefits
Silver Level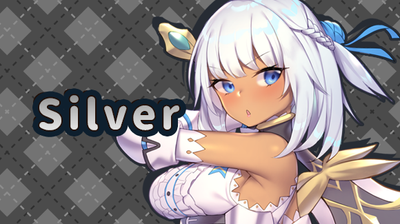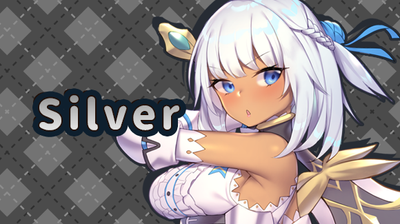 All of the above.
View and download HD game CG drawing process.
Download beta version.
秘銀級
所有在此額度前提供的內容
可觀看、下載高清遊戲CG及繪製過程 
可取得遊戲最新測試版本
Includes Discord benefits
Platinum Level
All of the above.
Can get published CG packages, including original PSD or HD PNG files and draft art.
Total sponsorship amount reaches 25$ means "Lily's Journey" product pre-purchase will be completed,The stroe (Steam or DLSite ) serial number will be sent to your e-mail ,after the final version.
Exclusive voting power.If there are votes will affect the development content, this class has more power.
白金級
所有在此額度前提供的內容
能夠取得發布過的CG合輯包,內含原始PSD或高清PNG及流程草稿
累計贊助額達到25美後即等同完成"莉莉的旅途"預購,遊戲完成後將優先發送電子檔/序號。
額外的投票權力,如有進行會影響開發內容的投票時則此階級影響較大。
Includes Discord benefits
About Eternal Alice Studio
Game Introduction
We are developing an adult game that focuses both on enjoyable gameplay , and NSFW stories.
In the story, you will play as a traveler,who started her journey for finding sister. Kinds of dangers prevent her walking on the correct way.
There is a profusion of events waiting for your discovery, and your decision will decide the direction of her journey.
The game combines RPG with Card Game. Players need to consider enemies' behavior, figure out how to use the cards and items you found effectively, and reach the true ending of the tale. We guarantee it is not only erotic but also challenging!
In our game, you don't need to waste time on repeating, but just focus on collecting cards and special items.
How many cards and items you found will influence your strategies of battle. And different combinations of cards can form a particular powerful offensive or defense action, which will lead battle to a completely dissimilar experience.
About the Adventure mode, it will be not traditional RPG map exploring, and going back and forth on the maps is not required.
We design couples of branch roads and paths on maps. All the decisions of events will lead you to different directions or consequences, different probability of collecting items.
Similar system are using in the town mode. Each block represent different area in town, and lots of events hidden there for player's exploring, which are the keys to push the story forward.
Last, here is an introduction of our game-creating tool - Unity
We choose Unity Engine instead of RPG Maker, because we have a lot of experiences with it. Furthermore, to make the game we desired, Unity is a powerful and limitless tool as a full functional game engine.
Meanwhile, we are planning to write a series of posts about how we develop this project with Unity. If you are Interested in this topic, let us know through polls.
Allocation of funds
40% illustration / CG Works
30% Game Develop
15% Music / Sound / Video
15% Story / Project Plan / Languages / Etc..
Supported Language
Content:English、Chineses、Japanese
Voice:Japanese
Team Members
- illustrators -
神奈弥莎

Kogptn

- Developers -
ArLuen
douduck08


- Scenario -
嘯月
-Game Designer -
Scodie
- Composer -
Street

Links:
$610.24 of $1,000
per month
Open H scene, special events preference polls.

開放投票H事件的類型投票,這會影響到實際製作的內容類型。
1 of 3
Become a patron to
Unlock 22 exclusive posts
Connect via private message
Recent posts by Eternal Alice Studio
How it works
Get started in 2 minutes