NewFace
is creating Evil Goddess
Select a membership level
1.04 fixed obey patreon rules demo version
early game version and fixed to obey patreon rules,and you  will know what kind of the game and the basic battle system 
1.08 version
Medium-term version of the game(800M), More complete, a large number of original characters pics and CGs, a lot of plot and map, the combat system is also more perfect
中期的遊戲版本,非常完善,有大量的原創立繪和CG,大量的劇情和地圖,戰鬥系統也更加的完善
1.081 (No translated)
 You'll get access the 1.081 version of the game,which already including several hunderds cgs and at least 15-25 hours long game content with many  girls and many missions to fight wild and danger girls and enjoy them!  1.081 version add a lot missions and Personal Customized mission and capture /rescue battle contrast to 1.08 (But as a earlier version ,1.081 is not translated yet)
About NewFace
請贊助前大家要清楚幾點:



The game is full of

battle funny

,if you are into this ,please try the game! I think you will like it .
(In order to comply with patreon'
Community Guidelines
,i had deleted all the pics, videos and letters which are not possible match the rules.)
And  get many stronger equipments in battle
There are strong boss and equip strength and insert gems ,random key words system in the game in order to keep good playfulness:
Fight strong and legendary boss: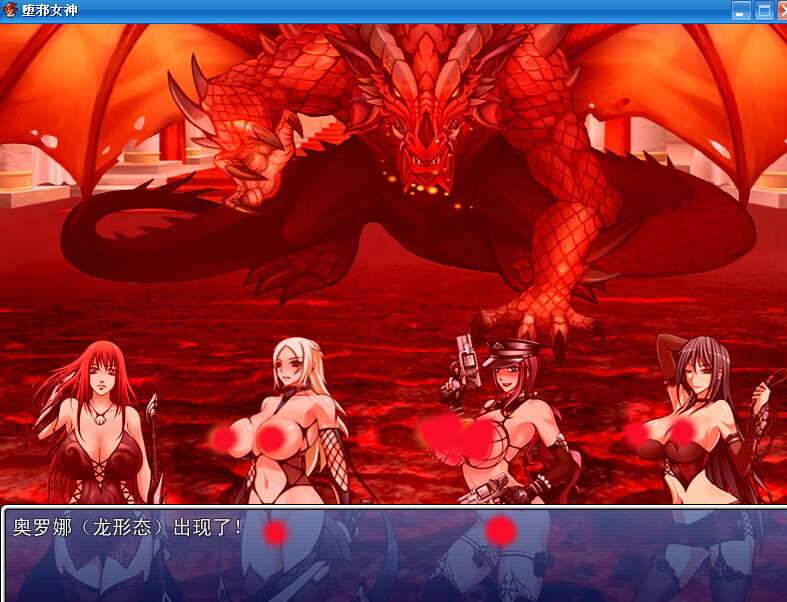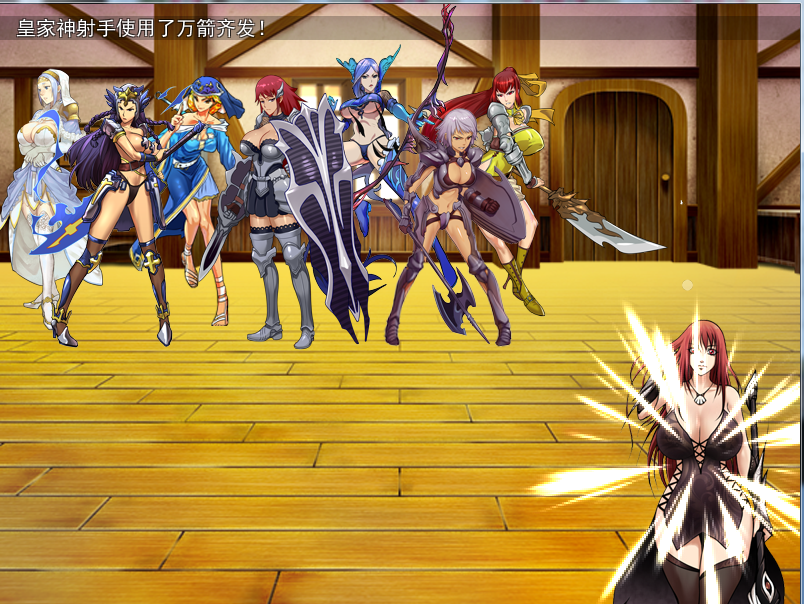 "Sword Maiden of Azure Dragon"  
友情安利一个我朋友的游戲!這是一個雙性戀女主角和她性感伙伴們的偉大冒險故事!游戲內容包括,姐弟戀,COSPLAY,性感沙灘,泡泡浴,請試試這個游戲,我想你會喜歡它!
"青龍劍姬傳"

About your pledge:
This game is

not

charged your pledge per month, it is only  be charged when a new version is done and released.
By now ,there are 
1.086x 

57$
,
(the cost after version is

in total

pledge,not per month)
,the
newest version will include all content of the version before
.  So, if i send you a message said 57$ will get 1.086x
,it

doesn't

mean you need pledge 57$ every month!

it only mean when your pledge reach 57$

in total

you will get that,and after that,

you can just edit your pledge to 1$

in order to receive my message about the game,and keep watch the post about how to fix bugs or news
About the language of the game:
The game was begun long time ago before i come to patreon,so there are lots of content is chinese language,but the most usual items and the skills of your teammates are all have english.
And the game after 1.081 is encrypted, and may cause to antivirus software alarm,also,it can't be hook up with translation tools.but you can get unencrypted earlier version like 1.08 to hook,and copy the savefile out to new version and get the double language walkthrough to continue your game.
From 1.084,the new content(not including the content before 1.084) become double language(chinese and english),and the whole game will be all translated to double language in future plan.
(the 1.081version(25$) is earlier verion and not be translated yet)

不要在中國大陸網絡提及遊戲和發有關內容
*
最近發現有朋友用代購贊助遊戲,在此強烈不推薦此種方式,因為遊戲加密,密碼可能會不停的變化,而且更新內容解決問題相關的主題,非贊助者賬號本人是看不見的,如果通過代購,妳就需要不厭其煩的在數月乃至年的單位內通過代購去做這些事。
  所以自己申請壹張雙幣種信用卡或者註冊PAYPal和合适的VPN是必要的手段,否則我不建議贊助此遊戲。*
第一,

早期有遊戲的玩家不需要重複購買,請等待遊戲完成一次更新到位

,

另外我只在本站,不在大陸貼吧QQ等地方賣遊戲,更沒有什麼工作室,這些人全是騙子,我再三警告過大家不要上當,1.08在大陸已經被人惡意流出,根本不需要照騙子購買,他們也不會有什麼"終身版"
該站是由作者(我)選擇按月贊助(per month)或者按版本贊助(per creation),前者是每月1號系統自動扣除妳選擇的贊助的金額,後者是作者

發布壹個PAID POST(付費主題)後,發布的下個月1號扣除妳贊助的金額

,

所以這裏的贊助並不是馬上生效的

,也不會立刻從妳的卡中扣款。而且需要

有國際支付功能的卡

才能扣款

簡單的說,就是妳選擇壹個對應遊戲版本的贊助金額,這個金額只是妳的贊助意向,還沒實際扣款,等到我發布壹個叫"付費主題"(發布後妳的郵件會有明顯通知)的時候,才會在發布主題的下壹個月1號開始扣妳卡上的錢,
扣錢的時間會持續1-5天
。
目前我選擇的是按版本贊助,也就是說如果
我壹直不發布PAID POST的話妳的錢也壹直不會被扣
,比較合適遊戲這種制作周期長且不是很穩定的項目,我壹般是壹個版本扣壹次費,1.082 是50$ 此後 每個版本大概增加1$,所以,贊助的朋友,
妳們可以將贊助金額選定當前最新版本的價格(比如1.087是57$),然後等待扣款
,當我發布付費主題後(會有明顯的提示),
妳的贊助金額會在下個月1-5號正式扣除,這之後,妳可以將金額修改到1$,這樣以後每個新版本多加的1$都會在發布時扣除
。如果先扣了錢沒做好就會做好後發布對應版本,在下壹個新版本做好前就不再發布付費主題扣錢。
另外,
請確保在"最後正式扣款"前妳的卡裏有多於贊助金額的余額,而不是選了贊助金額還沒等扣除就花掉,否則扣錢時余額不足,可能會被本站

按欺詐處理封號
而比較麻煩的是,該站的扣款是全部贊助者壹起扣的,所以對於新贊助者迫切想得到1.086x的57$贊助者,因為會連老贊助者的錢壹起扣,所以我不能這樣做,該站不提供壹對壹的扣款和立即付款,這是比較遺憾的。。
My friend tell me this site can help me to get funds to finish my game: Evil Goddess,the game spend my 2-3 years and it's my treasure not only a adult game, i will try anything possible to finish it,and thank the kind friends who had support the game past,and you are never be forgotten,thank you !
我的壹個朋友告訴我,Patreon可以用眾籌的方式募集遊戲制作所需的資金,機制和以前的其它站不同,很有用,在這個遊戲上我已經斷斷續續的花費了2-3年的時間,從開始的摸索到現在的熟練制作,這個遊戲對我來說已經不僅僅是壹個遊戲,而是我珍視的寶貝,我會盡壹切可能完成她,同時也在這裏再次感謝那些曾經支持過遊戲的朋友,包括已經關停的某站,妳們永遠不會被我忘記,謝謝妳們!
Finish the whole game content as i imaged before
4 of 5
By becoming a patron, you'll instantly unlock access to 147 exclusive posts
By becoming a patron, you'll instantly unlock access to 147 exclusive posts
How it works
Get started in 2 minutes