Eyevoree
is creating cosplays and epic skilz.
Select a membership level
Super Duper Patron
If you aren't interested in any specific benefits but would still like to support the stream, you can become a $1 patron! <3 Thank you! I'll still send a small thank you note to all $1 patrons. :)
Must send me your address or P.O. box.
Mutant Slug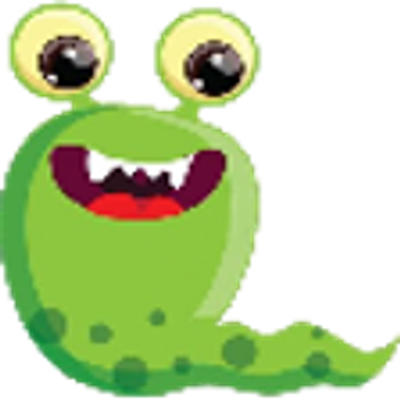 ♥️ All Twitch sub benefits. (See channel)
♥️ Access to most of my Patreon posts. 
♥️ Access to Patreon only Discord. 
♥️ 1 entry in monthly nerd crate giveaway. 
( Will post sneaky peakies in both).
Includes Discord benefits
Super Mutant
♥️ All previous.
♥️ Sneak peak snaps of cosplays and stream updates. Must add your snapchat to Patron only Discord chat so I can get you down. 
♥️ x3 goo multiplier in stream. 
♥️ 3 entries in monthly nerd crate giveaway. 
Includes Discord benefits
About
Hello all. My name is Eyevoree. Some call me Eye, Eve, Lisa, mama, whatever floats your boat. I am a League of Legends streamer that occasionally dabbles in Hearthstone and other games. I enjoy rolling around in NaCl.
Why Patreon? A lot of you support me in many different ways. You give me emotional support, you watch my stream, you advertise for me, you donate, you buy me things off of my wishlist on Amazon, and so so so so many other amazing ways you show me that you want to help support my dreams. I hope to, some day, become a known League streamer and participate in all sorts of conventions and meet and greets! Patreon is one way you can help me achieve this!
By subscribing as a Patron, you are agreeing to help me achieve all of my goals. I don't care if it's $1 or $1000. Your support is absolutely amazing and means SO much to me!
Thank you for taking this time to read a little about me, and I hope to see you in the stream soon! Even if you aren't going to pledge now, please feel free to follow the page so you can stay up to date with my public posts and if there's any rewards that change better to your liking!
twitch.tv/Eyevoree
twitter.com/Eyevoree
instagram.com/Eyevoreee
Amazon wishlist: 
http://a.co/9jyUbFs
Dye my hair cotton candy pink!

1 of 2
Recent posts by Eyevoree
By becoming a patron, you'll instantly unlock access to 9 exclusive posts
By becoming a patron, you'll instantly unlock access to 9 exclusive posts