Erroch/Erahsae
is creating FFXIV RP Event Calendar and Discord Bot
Select a membership level
Become A Patron
Thank you for supporting the Balmung RP Event Calendar.  Your name/alias will be included in a list of supporters both on the Balmung RP Event Calendar page and in the !supporters command of the Balmung RP Event Discord Bot.
Includes
Connect with other patrons
Thank you.
Known Patron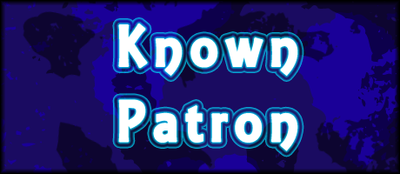 As a thank you for your patronage the supporters page on the website and a !supporters command on the Discord Bot will include you or your group's name with a link or shoutout of your choosing (within reason).
Includes
Known to the Bot
Get a custom emote on the bot that can be exclusive to you and you alone as well as previous tier items.
Includes
Credits in the Bot
Custom Discord Bot Emote/Action.
About
Hi I'm Erroch / Erah'sae Zhwan on FFXIV's Balmung server.  I maintain the FFXIV RP Event Calendar and created/maintain the FFXIV RP Event Discord Bot.   The bot and the calendar are always in development and eat a sizable amount of free time to keep up.   Several people have been interested in 'buying me a beer' for my efforts so I thought I'd set up something to let them do so.

Both services will be continued to be provided to the community free of charge for as long as I am able to do so, regardless of the Patreon's standing.   That said, donations here allow me to spend more time on the bot and calendar instead of side projects for profit elsewhere.

Thanks for your continued support and I hope you all continue to enjoy the services provided.


Guarentee a second weekly update of the Event Calendar.  

Currently the RP Event Calendar gets updated once a week on Sundays (or Mondays).  It is a good bit of work to validate additions and deletions on the calendar.

White I try to get more nights a week in to do the updates, other paying side jobs and family life have always taken precedence.  

This will allow me to dedicate another night a week (Wednesdays) to this process.
1 of 3
By becoming a patron, you'll instantly unlock access to 78 exclusive posts
By becoming a patron, you'll instantly unlock access to 78 exclusive posts
Recent posts by Erroch/Erahsae
How it works
Get started in 2 minutes