Football Index Guide
is creating Podcasts, Blogs and Videos for Football Index Traders
Select a membership level
Police Constable
Thanks so much for the support! Welcome to the FIG Patreon Family
In this tier:
You will have access to the weekly Football Index Podcast up to 24h early. That means you don't have to wait until Sunday evening to hear fantastic guests each week! All for the small price of half a pint in your local London Pub. You will also get the FigCastExtra a few hours early, if it's recorded early enough in the day and Panda can be bothered to get out of his hammock!
You will get ad free episodes of the Sunday FigCast!
In addition to this, each Patreon early release sunday show will have an extra 5 mins, dubbed "Football Index in 5", where each guest answers the same 5 quick fire questions at the end of the show! 
You will have early access to tickets for any events going forward such as live podcasts, FIG quizzes. 
Detective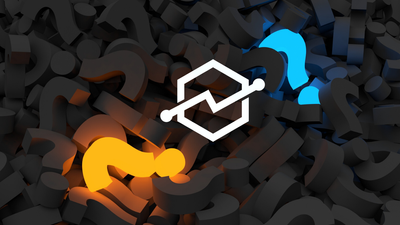 Thanks so much for the support! Welcome to the FIG Patreon Family
In this tier:
You have access to all previous patreon package perks
Get monthly Blog posts from me, detailing my experience of FI and the market, and what I think we'll see in the coming month. This will not be a 'Who to buy' segment, more of a 'State of Play' piece. The topics will be shaped by suggestions from the Patreon community. You can vote on what topic you want to be discussed at length in the blog each month!
Monthly private Q&As, following up from the article answering any questions regarding the article. 
A monthly 15 minutes "behind the scenes" podcast exclusive to patreon tiers Detective and above. Here I will talk through the content I've created that month, some of the trading strategies I've employed - and anything really to do with FI that I don't usually get a chance to talk about in my general content!
Sergeant
Thanks so much for the support! Welcome to the FIG Patreon Family
In this tier:
Have access to all previous patreon package perks
Access to the FIG patreon Discord channel. (For those of you who don't know, Discord is a chat server a bit like Slack - but geared more toward content creators)

This will be a community where Patreon members of this tier can regularly ask questions, on and off the air!
FigCast guests will also regularly join the discord for follow up questions!
There are some incredibly experienced traders in here. Come hang out with myself, Panda and many others!
Includes Discord benefits
About
I've been creating Football Index related content since July 2017. If you told me in just under 3 years I'd have a following of almost 20,000 people on Twitter, over 6000 YouTube subscribers, almost 1 Million Podcast downloads and won the most prestigious gambling content award out there - I'd have probably called you crazy. I started making content because I really disliked the degree I'd just completed at university, and wanted a change. I also completely fell in love with Football Index. It was a match made in heaven and if I'm totally honest - and I'm very lucky. I'm very lucky to have stumbled upon making a podcast, just because I thought it was a low lift way of creating content. I'm very lucky to have many friends and family who supported my unorthodox venture. I'm very lucky to have bought a £45 pound web camera and squeezed 100's of thousands of YouTube views out of it. I'm very lucky that my mum's room is relatively soundproof so it makes for good podcast recordings (not joking, that's indeed where the magic happens). If I sit here and look at the fact that I'm just one bloke, that makes content, and thousands of people consume that content - it really does feel surreal.

I've never charged my audience. I've luckily never had to! The furthest I've gone is had sponsors on my podcast (necessary of course, to keep the FIG lights on) and held charity events which I've charged for with all profits going to a worthy cause. And I'm going to continue to do so, forever really. The FigCast, FigCast Extra, my YouTube videos and any publicly facing blogs will always be free of charge.

The last 3 years has really astounded me in general, but most of all I've been astounded by the support I've received across all facets of my content. DMs, posts, reviews and such have really pushed me to innovate further and further. And this is the latest innovation. After the website launched, I've kind of ticked off everything I've wanted to push into the world from the FIG brand.

This is the next step. I hope that whatever tier you join, if you do join - it adds value to your Football Index journey and helps you become a better trader!

18+

Football Index is a gambling platform: www.begambleaware.org



The century mark will be a special moment for the FIG Patreon!
1 of 1
Become a patron to
Unlock 61 exclusive posts
Connect via private message
Recent posts by Football Index Guide
How it works
Get started in 2 minutes