ALEXIS FLLOW
is creating Music, Videos and Writing
Select a membership level
Tier One
Thank you so much for growing along for the ride, family!
✨💚
You'll Receive:
Songs, Music Videos, DJ Sets, Inspirational Writing to download or stream (before it's released to the public)
Patreon-only Releases
Both Live and Studio Produced DJ Sets
Open lines of communication here on the Patreon Page
New Ideas for Rewards as they Birth…
Tier Two
So Much Yes and Gratitude, Warrior!
Everything included in Tier 1 plus...
Behind-the-Scenes documentaries and video journals of this artistic adventure
Live Concert via Google Hangout with Patrons
Fllow A-Capellas to Remix
Discounts on Merchandise and Tickets to Shows
Tier Three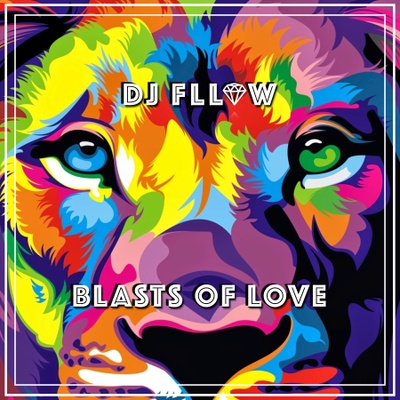 Blasts of Love to You for this level of participation, Lion HeArt!
Everything included in Tier 1 and 2 plus...
Receive my book, "A Fuller Pulse," signed and in your U.S. mailbox (delivery upon sign-up while books last)
A Beauty-Full Print of one of my Activating Sermons/Journal Entries/Inspirational Writing/Mystical Poems in your snail-mail box every 2 months (starting at end of the 2nd month of membership).
Your name in Scrolling Credits/Video Descriptions (as Associate Producer)
A Personalized and Customized, Made-for-You Affirmation-Prayer (mp3) to keep you in your Heart and Higher Self while on the Path (after 3 months of membership)
An Online Spirit Quest Course: 4 Video Modules that will support your Spiritual and Emotional Growth
About
We've already Won cause We're already One and this can't be Undone.
Welcome to my Patreon CommUnity Page. My name is Alexis Fllow Leiva, Conscious Artist and Leader of Spirit Quest Retreats. I'll be using this platform to Create and Circulate Art. The kind of Art I make is
Conscious, Spiritual Hip Hop
and
Inspirational Writing and Videos.
All that I create seeks not only to
Entertain but also to Activate Your Higher Self and Elevate Unity Consciousness.

The Welcome Video above explains my whole mission, what Patreon is and how it works, the story behind my ecstatic love of music/writing and the kind of
Activated Art
you will Receive. I will pour 20+ years of spiritual seeking/finding, personal development work and music production, aka high-octane artistry, into this Patreon Funnel. I am all about Walking Away from Fear and Scarcity Programming and Walking towards the Love, Abundance and Pure Possibility Paradigm. By becoming a Patron and Recipient of this Art, you walk with me :-)
If you're not familiar with my music and vibe, I've made a great birds eye 
FLLOW PROMO REEL HERE
. And to acquaint you with my lyrics and musical production, here is the Premier of an original 
CONSCIOUS HIP HOP MUSIC VIDEO
that I co-produced with Aaron Highfill and filmed at unbelievable Burning Man. I was saving this song/video in my back pocket for too long! ALSO, as a token of my appreciation, if you become a patron at any level, you'll instantly receive a brand new Conscious Hip Hop Music Video filmed with the Spirit Family at awesome locations in Perú.
+++++++++++++++++++++++++

WHAT'S PATREON?:
Patreon is a newish concept that allows for a new kind of artist-fan dynamic to develop that is intimate with no middle-man dictating anything. In a sense, I am asking YOU to be my Record Label
and
Recipient of my Art. You can join the ongoing Quest by signing up for a Monthly Membership. To do that you choose the tier and amount you'd like to pledge per month. Each tier offers different things or rewards. The higher tiers offer more personal, 1:1 touches from me like activated poems, paintings and positive affirmation songs Custom-Made for You. This will create more real connection between me and you. The Tiers section on the right-hand side of this page lists all the details and the Art you will receive in exchange for your pledge. Also, my first couple milestone goals for this journey are listed at top left of this page.
I'll be creating and releasing art here at least twice per month. You will receive things like Songs, Music Videos, DJ Sets, Podcasts, Video Blogs, Inspirational Writing and Personal Development Poetry. I'll be releasing songs and pieces of writing one at a time and then compiling them into an album or into my 2nd book when it feels complete.
What will I do with resources generated here?
+ Cover living expenses so I can dedicate all or most of my time and energy to my Dream-Job, the Creation and Circulation of Art
+ Properly record, mix and master music before releasing it to you (I have 2 projects, "Universe City" and "Activation Station" in "demo" stage)
+ Make next next level Music Videos
+ Work with Family of Artists, Film Makers, Music Producers, Publishers, Sound Engineers and other Professionals to Create and Disseminate the Highest Vibe Collaborations out there
+ Marketing, Promotion and Booking Agent
+ Hosting art on world wide interweb platforms like iTunes, Spotify, Soundcloud, and also investing promotional ads on Facebook/Instagram/etc
+ Online Merchandise Store: Shirts and Stickers to start with
++++++++++++++++++++++

GOALS:

My
Personal
goals are to make a living and a difference doing what I love 24/7, mostly creating art but also performing it live, work with an independent music label and make some noise in the music scene (online first then in public), perform to bigger crowds on bigger sound systems and publish a 2nd book. My lifetime achievement goals are to be a live opening act for my artistic heroes, the biggest being Polish Ambassador and 311 though there are many others, and eventually purchase a big plot of land on which I can build a Spiritual and Artistic Community Retreat Center and Home in Perú.
My
CommUnity
goals are to dive into this artistic journey with you and to see what is possible here, to please and inspire listeners with art, to collaborate with and share the work of other artists, to continue creating both a Vibrant Online and In-Person Community that is also on the quest to co-Create and experience Heaven on Earth, and lastly, to share a Fertile Psychological World View through this art that'll leave you Smiling, in your Heart and Inspired to Feed your own Passion.
++++++++++++++++++++++
With your support and encouragement, I will write, record, release and prayerform the highest vibrational music and medicine on the planet! Will you grow along for the ride, experiencing the whole creative process along the way? Your financial support is an essential component of this dream-job of mine. Please also know that being fed by your Emotional and Spiritual presence here will inspire the heaven out of me!
Another meaning of the word "pledge" is "to promise." If you join this artistic quest, I promise to deliver the most Heaven-on-Earth-Sauce Art this Spirit and Joy devotee can muster up!
If you have any questions, please email me at
[email protected]
. And if you'd like to just make a 1-time contribution to this cause, please let me know.
In Love, Abundance and Pure Possibility,
Alexis Fllow
Soundcloud:
https://soundcloud.com/fllow
Bandcamp:
https://fllow.bandcamp.com/

Facebook: 
https://www.facebook.com/FLLOWFAMILY
To celebrate reaching 20 patrons, I will go out to a crowded public place and film myself ecstatically dancing to uplifting music while blindfolded! I'll then edit this into an awesome music video and share with you all. Anyone that would like to come to this party will be invited!

1 of 2
By becoming a patron, you'll instantly unlock access to 28 exclusive posts
By becoming a patron, you'll instantly unlock access to 28 exclusive posts
Recent posts by ALEXIS FLLOW