FORGOTTEN_VCR
is creating VHS mixtapes and obscure analog madness
Select a membership level
Always Appreciated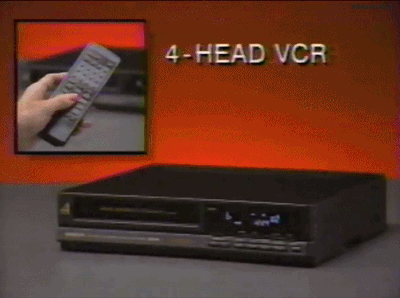 My thanks and gratitude for supporting what I do, access to stream updates and special clips
Tapehead Mixtape Access
All from previous tier PLUS Discord access and digital access to all of FORGOTTEN_VCR's VHS mixtapes.  Once you sub, you will receive an invite to the archive via email.
FORGOTTEN_VCR Tape Club
All from previous tiers PLUS a physical copy of one mixtape per month will come mailed to you in a hardshell case with art! (examples coming soon)
About
𝙒𝘼𝙏𝘾𝙃 𝙏𝙑 𝘼𝙉𝘿 𝙎𝙏𝘼𝙔 𝙄𝙉𝘿𝙊𝙊𝙍𝙎
𝘼𝙡𝙡 𝙛𝙤𝙤𝙩𝙖𝙜𝙚 𝙞𝙨 𝙨𝙩𝙧𝙚𝙖𝙢𝙚𝙙 LIVE 𝙛𝙧𝙤𝙢 𝙖 𝙎𝙤𝙣𝙮 𝙑𝙞𝙙𝙚𝙤 𝘾𝙖𝙨𝙨𝙚𝙩𝙩𝙚 𝙍𝙚𝙘𝙤𝙧𝙙𝙚𝙧 𝙢𝙤𝙙𝙚𝙡 𝙎𝙇𝙑-679𝙃𝙁 📼
𝙌: 𝙒𝙝𝙖𝙩 𝙞𝙨 𝙩𝙝𝙞𝙨?
𝘼: 𝙄 𝙢𝙖𝙠𝙚 𝙑𝙃𝙎 𝙢𝙞𝙭𝙩𝙖𝙥𝙚𝙨 𝙗𝙮 𝙚𝙙𝙞𝙩𝙞𝙣𝙜 𝙩𝙤𝙜𝙚𝙩𝙝𝙚𝙧 𝙢𝙮 𝙛𝙖𝙫𝙤𝙧𝙞𝙩𝙚 𝙖𝙣𝙙 𝙢𝙤𝙨𝙩 𝙗𝙞𝙯𝙖𝙧𝙧𝙚 𝙘𝙡𝙞𝙥𝙨 𝙛𝙧𝙤𝙢 𝙢𝙮 𝙩𝙖𝙥𝙚 𝙘𝙤𝙡𝙡𝙚𝙘𝙩𝙞𝙤𝙣. 𝙄 𝙚𝙙𝙞𝙩 𝙪𝙨𝙞𝙣𝙜 𝙡𝙞𝙣𝙚𝙖𝙧 𝙩𝙖𝙥𝙚-𝙩𝙤-𝙩𝙖𝙥𝙚 𝙩𝙚𝙘𝙝𝙣𝙤𝙡𝙤𝙜𝙮 𝙛𝙧𝙤𝙢 𝙩𝙝𝙚 𝙡𝙖𝙩𝙚 90𝙨 𝙖𝙣𝙙 𝙨𝙩𝙧𝙚𝙖𝙢 𝙩𝙝𝙚 𝙛𝙞𝙣𝙞𝙨𝙝𝙚𝙙 𝙥𝙧𝙤𝙙𝙪𝙘𝙩 𝙩𝙝𝙧𝙤𝙪𝙜𝙝 𝙢𝙮 𝙑𝘾𝙍 𝙡𝙞𝙫𝙚 𝙤𝙣 𝙏𝙬𝙞𝙩𝙘𝙝.
𝙏𝙝𝙚 𝙋𝙪𝙗𝙡𝙞𝙘 𝘿𝙤𝙢𝙖𝙞𝙣 𝙖𝙣𝙙 𝙁𝙖𝙞𝙧 𝙐𝙨𝙚 𝙖𝙧𝙚 𝙢𝙮 𝙛𝙧𝙞𝙚𝙣𝙙𝙨.
𝙌: 𝙒𝙝𝙖𝙩'𝙨 𝙤𝙣 𝙩𝙝𝙚𝙨𝙚 𝙢𝙞𝙭𝙩𝙖𝙥𝙚𝙨?
𝘼: 𝘼𝙡𝙡 𝙢𝙮 𝙛𝙖𝙫𝙤𝙧𝙞𝙩𝙚 𝙩𝙝𝙞𝙣𝙜𝙨: 𝙠𝙖𝙞𝙟𝙪, 𝙥𝙧𝙤-𝙬𝙧𝙚𝙨𝙩𝙡𝙞𝙣𝙜, 𝙩𝙤𝙠𝙪𝙨𝙖𝙩𝙨𝙪, 𝙢𝙤𝙫𝙞𝙚 𝙩𝙧𝙖𝙞𝙡𝙚𝙧𝙨, 𝙠𝙪𝙣𝙜 𝙛𝙪, 𝙢𝙪𝙨𝙞𝙘 𝙫𝙞𝙙𝙚𝙤𝙨, 𝙜𝙞𝙖𝙣𝙩 𝙧𝙤𝙗𝙤𝙩𝙨, 𝙨𝙠𝙖𝙩𝙚𝙗𝙤𝙖𝙧𝙙𝙞𝙣𝙜, 𝙥𝙪𝙧𝙤𝙧𝙚𝙨𝙪, 𝙞𝙣𝙨𝙩𝙧𝙪𝙘𝙩𝙞𝙤𝙣𝙖𝙡 𝙩𝙖𝙥𝙚𝙨, 𝙘𝙤𝙢𝙢𝙚𝙧𝙘𝙞𝙖𝙡𝙨, 𝙖𝙣𝙞𝙢𝙚, 𝙖𝙣𝙙 𝙤𝙗𝙨𝙘𝙪𝙧𝙚 𝙫𝙞𝙙𝙚𝙤 𝙛𝙧𝙤𝙢 𝙩𝙝𝙚 80𝙨 𝙖𝙣𝙙 90𝙨.


By becoming a patron, you'll instantly unlock access to 19 exclusive posts
By becoming a patron, you'll instantly unlock access to 19 exclusive posts
Recent posts by FORGOTTEN_VCR