Juan Navarro
is creating Comics, Comedy, and Art
Select a membership level
WHADDUP!

The Tip Jar.

A FIRM THANK YOU!

Access to the Daily Sketch Blog, plus the Podcast. Behind the scenes notes on such series as ZOMBIE YEARS, TOMMY, and REZ, plus all the exclusive webcomics coming out this year! 
Mira que tu eres TREMENDO!
Limited (7 remaining)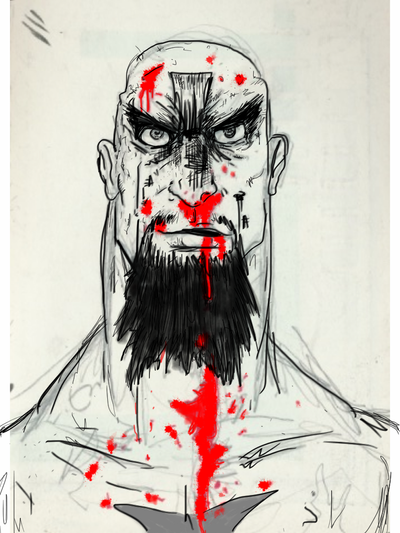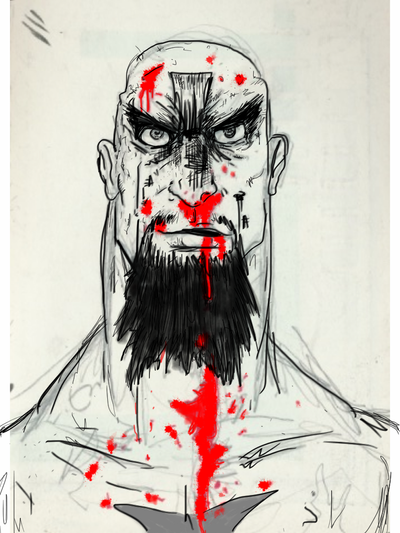 MIRA que you are TREMENDOUS!

GET SOME ART
CUSTOM SKETCH
Custom B&W sketch of whatever the Patron wants delivered digitally to them!
FWACATA 2020 sticker "JACK OF ALL BABES"
COMMISSIONED WORK
Limited (5 remaining)
ART PIECE (PHYSICAL)
If you want an original work of mine this is probably the easiest way to go, where I will mail you an artwork probably no bigger than 9x12 every month. This is my choice but if you see all the sketches I put up on here and my IG, maybe you'll something on there, you dig, contact me and I'll send it through. If not, I will send you something RANDOM every month. Sound good?

FWACATA 2020 sticker "JACK OF ALL BABES"
About Juan Navarro
Hell, my name is Juan Navarro, and I make things.
I make 
comics
.
I make 
Art
.
I make 
people laugh.
I make 
business
.
And I don't make sentences it seems with that last one. 

All in that order.
I want to do more of it. 
Maybe you like what I make and want to see more of it. 
With your help, I can make more of it.
I"m going to do it anyway, but this way, I can do it
FASTER

So this Patreon covers
:
+
Stand up.
Even though things are at a standstill, I am trying to put some of it up here via video and or youtube. It's odd because, without an audience, it's hard to have fun with it or have the feedback I need that keeps the momentum, but in these trying times, it's time to adapt, right?
+
Comics.
Many of the ideas I have and things I'm developing will be on here first before hitting my blog on
FWACATA.com
or elsewhere. This could be concept sketches or previews of stories to scripts and more, but it's for you to see and get feedback. Also, 
EXCLUSIVE FIRST LOOKS ON NEW BOOKS AND STORIES HERE FIRST, BEFORE THEY HIT EVEN KICKSTARTER or DISTRIBUTION. Also, these WEBCOMICS will be host here exclusively:

For those of you not in the know, ZOMBIE YEARS is a post-apocalyptic zombie webcomic in Miami that I did from 2005-2010 and saw print with CREATURE ENTERTAINMENT 
till 2015. Issues 1-5 are available to read FOR FREE at WEBTOONS right now
 ( which you can read online, on their app, and more!), and now I will have issues 6-9 on here for subscribers, with issue 10 coming out for the first time on here, and wrapping up the series hopefully this year! 
So for just a buck a month, you get not only all the content I'm doing but all my past comic book work!
So stay tuned. A new page drops every WEEKDAY, starting JANUARY 4th! The first week will be free for non-patrons and then will go exclusive on the 11th!
Also, downloads of the PDF and EBOOK versions of ZY will soon drop on here as PATRONS EXCLUSIVES (Wrangling up files!)
+
Painting.
I want to do time-lapses, or better said, 
MORE
time-lapses of painting, but I've had to make my studio really modular in my current situation, but now I have an upcoming change happening to the studio. So hopefully, I want to remedy this in August.
+
Podcast
. I'm at a crossroads with the podcast because I don't want it to become the complain-cast. Too many of those out there. I want it to have an uplifting message at the very least or some energy overall that gives and doesn't take away. I will be getting back to it and maybe working with LENS to give more.
+
Business
. Entrepreneurship? I don't know. I think it would just fall into making money from a passion and the pitfalls of this. That I think I could go with that very far because it's something I have pursued and could argue with running 
THE GOBLINS HEIST 
pretty well.
Of course, this is where I wonder how big my head is getting in all this, but maybe that's a good thing. My ego is in check while giving back to people and showing what is being done. That's the balance. Maybe now, at this age, is when I find my voice better than before.
So yeah, that's what I'm going for here and mainly
FWACATA.com
, which is more about showing and selling the results. I will soon be stepping up the game with the site and selling my wares through there. Even though these are trying times and we could make an argument more for the denouement of such a move, I think if it helps in the smallest way, maybe to keep people's tanks full in the town pursuit, then I've done more than enough.
If you want to know more, 
hit up my about page
So welcome to my Patreon; please feel free to bug me on here or hit me personally at
[email protected]
.
MORE COMICS THAN EVER!
A new Weekly comic will be produced just for you guys here on Patreon! I will work on it live on here, you guys help me, give me pointers and what have you, and enjoy the comic as it happens!
1 of 4
Become a patron to
Unlock 93 exclusive posts
Connect via private message
Recent posts by Juan Navarro
How it works
Get started in 2 minutes