The Faculty of Horror
is creating Podcasts
Select a membership level
Freshman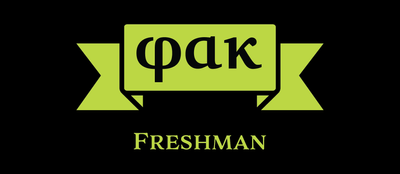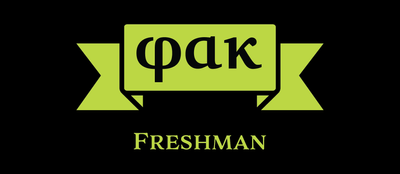 Class is in session!
The freshman tier registers you to the official Faculty of Horror discussion forum and our private Instagram account, as well as exclusive offers, giveaways and the occasional voting privilege.
PLUS! Fack Flashes - bonus episodes for breaking news.
Graduate
You've made the grade!
The graduate tier grants you all the freshman perks. 
PLUS! Ask the Fack - quarterly patrons-only audio Q&A sessions with Andrea and Alex.
Post-graduate
For the straight-A students.
The post-graduate tier grants you all the freshman and graduate perks. 
PLUS! Exclusive access to our bi-monthly Glossary of Gore series, where Alex and Andrea break down key concepts in horror, cinema and sociology.
About The Faculty of Horror
Hi! Thanks for checking out our Patreon page! It's cursed, but you'll be ok as long as you avoid  drugs, alcohol or premarital sex. 
We're the co-hosts of The Faculty of Horror, a monthly podcast where we nerd out on horror movies... and I mean nerd out. From Baudrillard to Lyotard, from cultural studies to cinema theory, from Kubrick to Craven; we go there and back and have a lot of fun doing it.
We launched the podcast in December of 2012 with a hope, a dream, and a crappy USB Rock Band mic (okay, maybe we didn't have hopes or dreams but that mic was pretty rough). Since then, we've been committed to keeping our production costs at minimum so we can continue to provide our insights and discussions free of charge - the way all learning should be.
As our little show grew, we started doing limited merch runs and accepting Paypal donations to cover costs that came up. These have been going well but as the podcast continues to grow in scope, we decided it was time to reward the generosity of our listeners with some extra tricks and treats. To that end, we hope you'll consider becoming a Faculty of Horror patron with exclusive access to several perks, bonuses and goodies for our keenest students.
What do we need patronage for?
We're glad you asked! Truth is, our toenails aren't going to paint themselves. Just kidding - we have romantic partners for that.
Editing/web/design costs. We work with talented people and we'd like to continue paying them a fair rate for their valuable help. 
FoH on the road! We love travelling and meeting our listeners from across the continent.  Maybe we'll come to your home town! This way, we won't have to crash on your couch. 
Gear upgrades.  We've come a long way from a USB mic, but tech upgrades will keep the belches in our blooper reels sounding crystal clear. 
More content! Since the show's inception, we've joked about quitting our day jobs and committing to it full-time. It's a long shot, but remember when they made a Hellraiser movie in space?
What's in it for you?
Good question! Please have a look at the bonus tiers we've put together along the right. 
That's our elevator pitch, but we'd like to reiterate that The Faculty of Horror podcast is and will always remain independent and free for all to access and enjoy. We're perpetually humbled by your listenership, and that's really all the reward we need to keep going. Thank you for 6 wonderful years - we hope to be around for 666 more!
Andrea & Alex
Become a patron to
Unlock 79 exclusive posts
Connect via private message
Recent posts by The Faculty of Horror
How it works
Get started in 2 minutes