FandomReactions
is creating YouTube Videos
Select a membership level
The FandomRandom Tier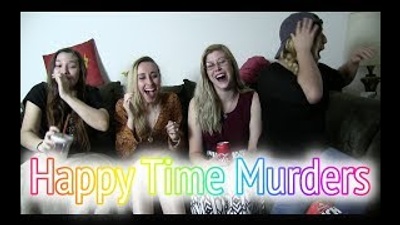 EARLY REACTIONS! You get reactions a WEEK before they are published to Youtube! This includes all of our reactions and original movies!
BRIANIME Tier
Brianna will react to all things anime Strictly through patreon to avoid copyright from Youtube. All reactions will be uncut for all tier members 
Reacting to Reactions
Take a trip back to the past as we take a look back to where we started, providing an inside look on our thoughts during some of our past reactions, short skits, films and more. Unrated and unapologetic. Patreon Exclusive.
About
Hello, my name is Brianna Carrillo and I run the FandomReactions Youtube channel.

For almost two years, The other reactors and I have been putting out content every week and we enjoy what we do. And Of course we want to produce better content and grow our channel, but sadly between us four, we don't have the money to do so.

Hana has just recently graduated high school & is planning to attend college full time. Nicky is a full time college student studying to become a nurse. Which leaves myself and Christi, and both of us are part time students with part time jobs. Christi being a waitress and myself being a bagger at a grocery store. Between paying for books, food and rent on minimum wage, there is hardly room for free spending, but we do what we can when an opportunity presents itself.

Due to the nature of our content, we cannot make money off of other channel's content. Our channel is solely based off of us four reacting to other channels or Tv network's content.

With this, we can pay to keep our PO box open, get supplies for the challenge videos we record, advance our equipment, save up for events like VidCon or Comic Con, and anything else or viewers want to see.

As a channel, we love what we do. We started this channel after most of us graduated high school as an excuse for us to all stay in touch as we figured out what we want to do with the rest of our lives. We never imagined that our friendship and our reactions would get so many subscribers and make new friends.

This channel is like my baby, I love this channel and the new life it has given me. If I could get this channels content to reach its highest of potential, it would mean the world to me.
Movie Night!

You would vote on Twitter to determine a movie of your choice. Any genre at all! Comedy, Action, Mystery or Nerd-fest. You decide!
2 of 5
By becoming a patron, you'll instantly unlock access to 979 exclusive posts
By becoming a patron, you'll instantly unlock access to 979 exclusive posts
Recent posts by FandomReactions
How it works
Get started in 2 minutes