Select a membership level
SERGEANT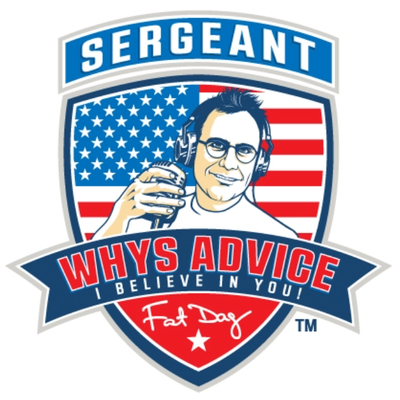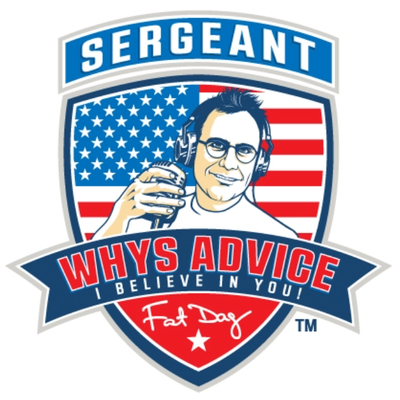 Community Coaching Chat every Mondag 3-4p EST on Discord!
Direct message FatDag through Discord
MET GOAL Toolkit
Whysr.Me Workbook with MET Goals
1:1 Phone/Zoom Call with FatDag (30 Minutes)
Monthly Zoom Patron Party
Separate Channel in Discord for Sergeants
Auto Tweet and FB Post to Welcome you as a Sergeant
Promo code for 15% of http://dag.fyi/webstore
Includes Discord benefits
MAJOR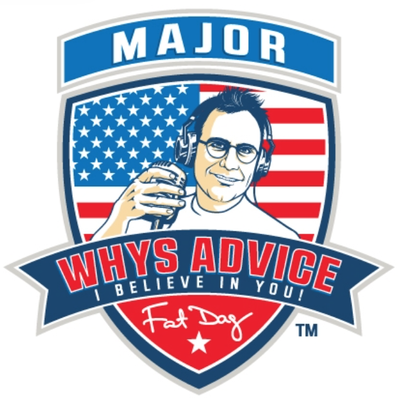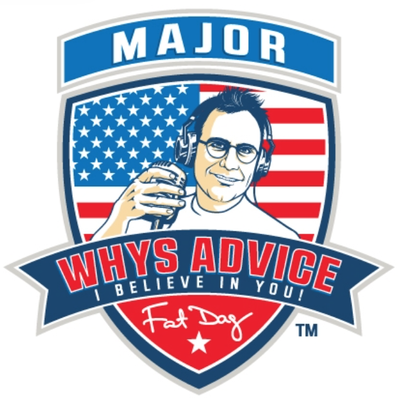 Shoutout on Podcast Ticker during LIVE show.
Community Coaching Chat every Mondag 3-4p EST on Discord!
Direct message FatDag through Discord
MET GOAL Toolkit
Whysr.Me Workbook with MET Goals
1:1 Phone/Zoom Call with FatDag (30 Minutes)
Monthly Zoom Patron Party
Separate Channel in Discord for Majors
Auto Tweet and Facebook post to welcome you as a Major
Promo code for 15% of http://dag.fyi/webstore
Includes Discord benefits
COLONEL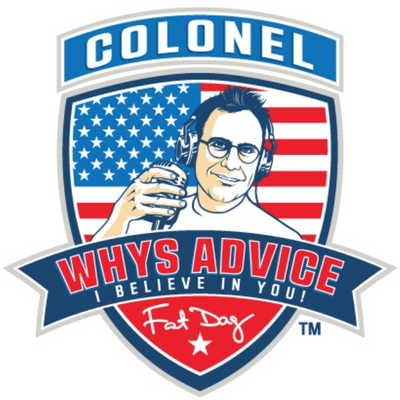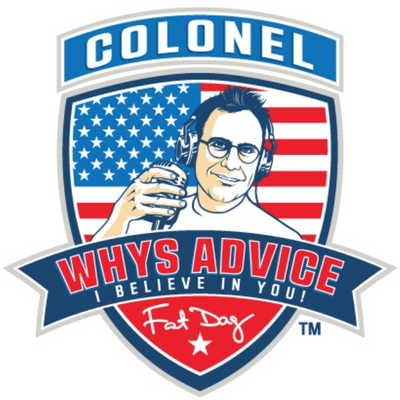 Shoutout on Podcast Ticker during LIVE show.
Community Coaching Chat every Mondag 3-4p EST on Discord!
Separate Channel in Discord for Colonels (My Channel Notifications are on)
Direct message FatDag through Discord (Notifications are on)
MET GOAL Toolkit
Whysr.Me Workbook with MET Goals
1:1 Phone/Zoom Call with FatDag (30 Minutes)
Monthly Zoom Patron Party
Auto Tweet and Facebook post to welcome you as a Colonel
Promo code for 15% of http://dag.fyi/webstore
Includes Discord benefits
About FatDag
I should have been kicked out of the military!  I don't truly know why I wasn't - and I can only draw the conclusion that there was a plan.  This is that plan! 
retention issues
the military faces today is from military members who can not meet fitness standards. For many years, that was me. I couldn't find the support I needed to make the change necessary.
Until Now!
I got my head on straight, got focused on my health and as a result I'm in the best shape of my life with the help of some fantastic patriots I call Wingmen. Once I lost 91 pounds, my life changed forever and now my focus is on giving back to the community that saved my life and my career by reaching out to others who feel like they have no place left to turn.
I've launched some tools to help anyone struggling with staying focused on their weight loss and fitness goals, but I've done all that I can do. I've developed a
website
, a
podcast
, a
mobile app
and a newsletter. I'm pretty active on the major social media
networking
sites.
The program I used to lose the weight, is
Weight Watchers
, but I believe every plan works if you're committed and focused enough to work it. Since I no longer pay for that service, because I'm a lifetime member, I've reinvested my $45/month meeting fee into developing these tools. I'm employed part time as a Wellness Coach and I use my income from my workshops to sustain the effort as well. With that, I'm constantly working to improve the show and provide content as I develop new ways to reach out.
I'm glad to do that because it's working.
I would like to grow and expand the reach but I've reached my limits, your help as a patron will enable me to continue to grow the community and have a far greater impact. You are under NO obligation to become a patron, the podcast will always be available - but if you do, know that I appreciate it. Your support of the show will enable to me look for new ways to reach those who believe that there is no hope. If you'd like to support the show financially, thank you!
If you are unable, or don't want to, that's completely fine as well. Continue to enjoy the podcast, check in with me on social media and let's get you healthy! That has been my intention from the start. I simply want to give back to the community that saved my life! 
<3
2 of 6
Become a patron to
Unlock 153 exclusive posts
Connect via private message