Faye Petree
is creating Beauty through music and heART
Select a membership level
Tip Jar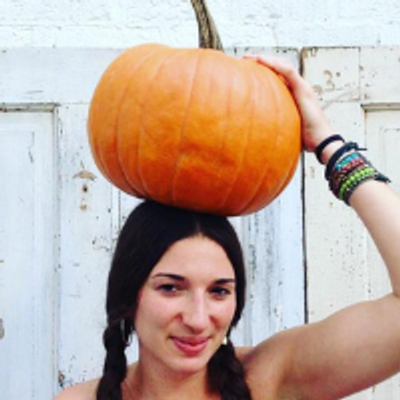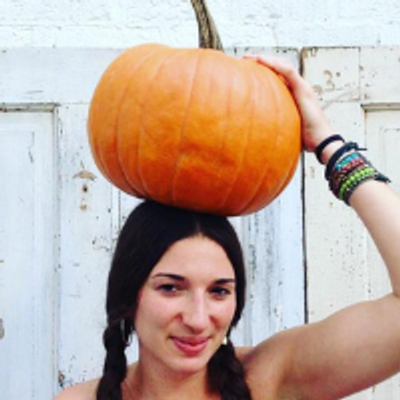 Exclusive EARLY ACCESS to music, videos and more in my Patreon only feed and my deep, loving gratitude. You are here and committed, and that means more to me than you will ever know.  
High Five & Holler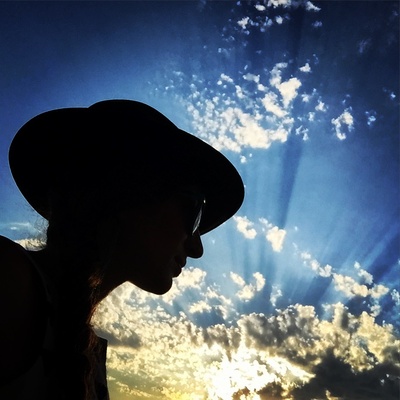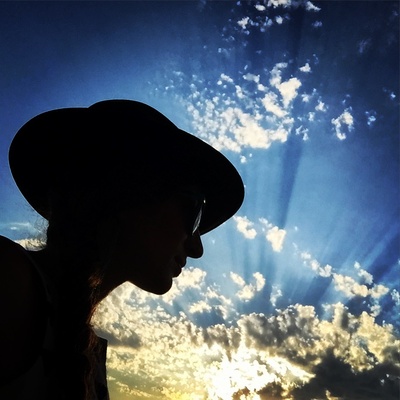 Just a little extra silver lining for me. A five dollar holler (mulitplied in patronage) can go a looooong way for me! Even with saving to  hire artists for graphics, video edits, photoshoots, etc. I'm pretty frugal and a saving up some change gives me extra to share on those rainy days in between the sunshine.
Everyday Awesome
Your humble graciousness showing up in my world and giving me a little more peace of mind to create! You get the exclusive access to patron-only posts, plus you'll get random surprises in your email.  

About Faye Petree
Support Faye Petree and keep The Adventures of GypsyFiddle alive by using this next frontier of crowdfunding, the future of sustainable art :: Patreon. Your patronage makes a monumental difference!
WHO AM I?
I am an independent songwriter and musician creating imaginative and heartfelt, original music. I particularly enjoy collaborating with others. Friends, strangers, kindred alike.
I was raised on the family farm in North Carolina, and grew up playing fiddle. As of late, I've been shakin' up the stages of MerleFest, Sundance Film festival, Cayamo, The Rock Boat, Suwannee Music Park and grassroots scenes worldwide.
As a improv fiddler, I've accompanied some fine humans and award winning acts such as Rev. Jeff Mosier, Emerson Hart (Tonic), Shawn Mullins, Edwin McCain, Michael Tolcher, Chuck Cannon (Grammy award winning singer songwriter for Toby Keith & more), The Del McCoury Band, John Driskell Hopkins (Zac Brown Band), Laurelyn Dossett (Grammy award winning singer songwriter for Levon Helme & more), Rhiannon Giddens (The Carolina Chocolate Drops), Riley Baugess ("Raising Sands" album by Alison Krauss & Robert Plant & Cold Mountain), Jim Lauderdale, Vince Herman (Leftover Salmon) Emily Sailers (Indigo Girls), Kevn Kinney (Drivin' & Cryin') and Chris Barron (Spin Doctors).
WHY AM I DOING THIS?
I thrive on music. Connecting deeply. Giving my soul a sound. Music is one of the three elements that I firmly believe is at the core of pure, primal human connection. The other two have seemingly come easily with music in place ... food & fire. These primal elements intertwined have bred in me a more genuine relationship to humans and nature. I feel moved and inspired to share this experience continuously!
Then there is the logistcal reality that it takes to make this happen. What I do (produce music) proves to be expensive and time-consuming, especially because I want to do the hard work of ensuring everything I make will have high production value and digitally distributed across all platforms. I own my own label, RockGrass International, and release all my own music. I am always thinking of ways to employ my friends and fellow artists. To be able to pay them above and beyond for their tireless efforts to maintain the high level of artistry and co-creation, thus setting a new standard rate much higher that the previous decades. There is no real music industry. There is no big media conglomerate paying for this. Only me and my patron family Tribe.
HOW DOES PATREON WORK?

For an overview of how Patreon works in general, they've got a great primer
HERE
to explain how it works. But basically, you give Patreon your credit card # (or paypal) and you're charged $2 (or more, if you choose) at the end every month to support me and my musical collaborators.
WHAT WILL I DO WITH YOUR MONEY?
Produce more songs. It takes many hands to make one song. I will be paying engineers, musicians and visual artists to make every new single.
Distribute music worldwide. That's right. With your support, I will be running a record label and publishing and distributing music myself. It's a lot of tech and a pain in the butt, but it's what we have to do now to get our music out there.
Community exclusives. I'll be working to bring my family tribe of patrons interesting, exclusive content and experiences each month. From exposing my writing process, to diving deeper into what goes into producing each song—I'm dedicated to making this Patreon community more than just a place to donate.
$108.73 of $300
per month
Oh YES and Nooooo! I am completly out of copies of GypsyFiddle. That means way less cash flow on the road and at shows. And I can't keep the handwritten love letters flowing when I snail mail them out to you.. and I can't hand deliver digital copies ;) With this goal complete, I can order a short run (100 Cd's) and keep shootin' these babies out into the ethos anyway you want me to 100 more times.
1 of 5
By becoming a patron, you'll instantly unlock access to 2 exclusive posts
By becoming a patron, you'll instantly unlock access to 2 exclusive posts
Recent posts by Faye Petree
How it works
Get started in 2 minutes