FEARDAKEZ
is creating art , drawings, tutorials and projects.
Select a membership level
POWDER MONKEY
Early access to 'AHRIANNAH' Pages
Discord Role
Exclusive Discord channels
UPDATES AND STUFF
Includes Discord benefits
RIGGER
Early access to 'AHRIANNAH' Pages
Discord Role
Exclusive Discord channels
UPDATES AND STUFF
Early access to new art
Includes Discord benefits
BOATSWAIN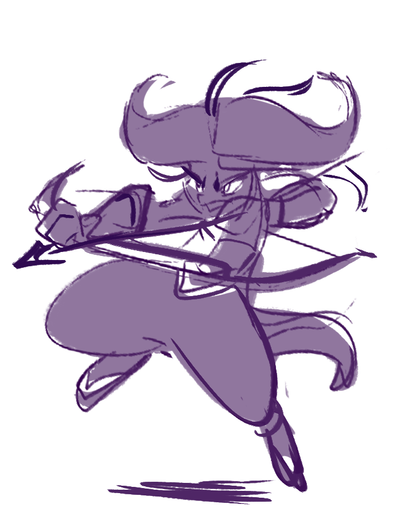 Early access to 'AHRIANNAH' Pages
*BONUS* 'AHRIANNAH' content
Discord Role
Exclusive Discord channels
UPDATES AND STUFF
DEV WORK AND STUFF
RESOURCES AND STUFF
Early access to new art
Includes Discord benefits
About
☠️ VIEW AHRIANNAH ISSUES HERE ☠️

Welcome! AHRIANNAH is a new and ambitious comic project of mine. For some time now I have wanted to write and create a story with all things I like, so here we are!

Patreon is a place where I will compile all my art and development material into nice and informative posts. This includes both AHRIANNAH and my other arts.


This project is still in its very early days of production and is not without its hiccups. I currently have a dedicated day a week to work on AHRIANNAH. Some pages have been completed and available HERE or you can view them in my dedicated DISCORD channel.

Patrons who have pledged as BOATSWAIN ($10) will have access to hi-re versions, draft pages and downloadable .psd


*this will be updated once things begin to be of the doing*

My current goal is to finish Issue #1, release this publically and build some interest. Allow myself to gauge how long a page takes me to make (this includes writing and drafting) and workout a schedule from there.


As a Patron you have the honour to help support the creation of AHRIANNAH as well as my other arty happenings.
Becoming a Patron gives you access to the following:
UPDATES AND STUFF | A weekly update post that goes into details about my personal happenings, ideas and progress of my arty things
DEV WORK AND STUFF | An art post which shows the break down on a completed art pieces. From conception to final details with some reflection at the end
NEW ARTS AND STUFF | See all my recent artwork before anyone else! Post can include variants, alt sketches and special edits. Posts are made here as well as my Discord server
*BONUS* AHRIANNAH | View and downloadable hi-res pages, draft pages and the .psd files
DISCORD ROLES | Flaunt your support with your Discord role and access to exclusive Patreon channels
VOTING ON POLLS | Help me with arty decisions on who to draw next or what thing I should explore. Make an impact with my arty adventures
GIVE ME YOUR OC | I collect your OC to be used for warm up arts and sketches or other fun things
YOUTUBE CREDIT | Patrons will be mentioned in my YouTube videos as well as the video descriptions
COMMISSION DISCOUNTS | Receive commission discounts and priority in the queue.
DESIGN A CHARACTER | Have a character you helped create inserted into the world of AHRIANNAH.

I do take commissions. If you want to see what my workload you can check out my TRELLO BOARD, my DISCORD #kez_commissions channel or just ask me. The best place to contact me is via DISCORD.


I try to stream as often as I can. For notifications follow me on  PICARTO.TV or join my DISCORD where you will get notified when myself or other artist go live.
This is a public art server and hangout server for everyone and patrons. There you will find all kinds of art, art resources, memes and sh*tposting. It is a super chill place. Join the
THE PIRATE SHIP DISCORD
.
Please be aware that some Channels contain NSFW content.
TWITTER | NEWGROUNDS | ARTSTATION | TUMBLR | NEWTUMBL | DEVIANTART | WEASYL | FURAFFINTY | INDIEARTS | IMGUR | KO-FI | 
YOUTUBE

Every little bit helps. Money earned through my Patreon will go towards my bills and other living expenses.
Let's see how this goes!-KEZ
1 of 1
Become a patron to
Unlock 178 exclusive posts
Connect via private message
Recent posts by FEARDAKEZ