Finding Your Fiji
is creating videos & content to bring more FLOW & harmony to your life!
Select a membership level
Tip Jar Patron
Your
Tip Jar
contribution helps me continue to create great content and videos for YouTube and social media which inspire and create more harmony in the world (for heads, hearts and homes) 💜
As a
Tipper Patron
, you'll receive: 
Patron-only posts and messages
20% Private Angel Reading Coupon (one time use)
Complete post archive
Personal postcard from Maui
Maui Magic & Meditations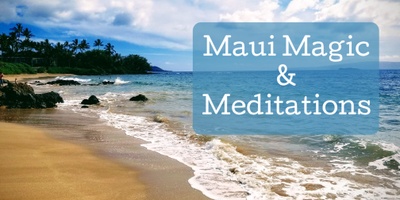 Maui is indeed a magical place, as it is considered the heart chakra of the earth. Haleakala (our mountain and dormant volcano) matches the Schumann Resonance at 7.8 cycles per second, the same resonance of your heart! Be blessed with the energy generated from this sacred land which helps open your heart and relax your mind and physical body. 
Become a
Maui Meditator Patron
and you'll receive:
New meditation monthly (guided, Feng Shui, ocean, etc.)
Weekly picture or video post (epic pics & videos of Maui)
Maui ocean & nature videos to bring peace to your soul
Access to bonus, never-before-seen content
$50 off 2020 Maui Celestial Retreat Registration!!
Complete post archive
And everything in Tier 1 (Tip Jar) 
Angel Message Circle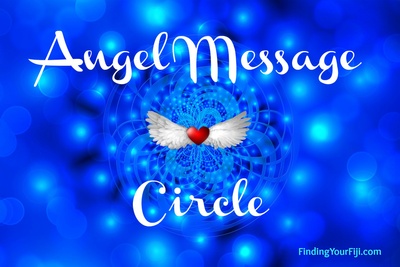 The
Angel Message Circle
gives you the opportunity to connect more deeply with your angels and guides. We will meet virtually twice a month for a group circle where I'll answer your personal questions! Plus I'll provide card messages for the group weekly.
As an
Angel Patron
, you receive:
Archangel Insight Guide
Monthly Angel Message Circles ~ 60-90 minutes 2x/month 
where you can ask your personal questions + you benefit from the guidance that comes through all members questions!
Weekly Angel message for group
Private Facebook group to connect with me & like-minded souls
Complete post archive
PLUS everything in the previous tiers (Tip Jar & Maui Magic & Meditations)
The Angel Message Circle is for you if you...
💜 Would like to navigate your life with more ease and grace
💜 Enjoy the energy of Angels & want to connect more deeply
💜 Are ready to open up to receiving more intuitive guidance
💜 Love receiving specific action steps
💜 Enjoy the comfort of confirmation
💜 Are seeking a high vibe community of like-minded souls
Join us! 
About
My name is
Kim Julen
and I'm the
founder of Finding Your Fiji
, a thought leader, writer, video creator and Feng Shui Intuitive Coach. I am passionate about helping you Find Your Fiji (aka dream life) and bringing Harmony to your Head, Heart and Home and to the world at large.
In May of 2017, I moved from Minnesota to Maui, sight unseen, to make my dream life a reality. Through my inspiring stories, enthusiasm and light, I love helping others envision, embrace and navigate their life with more ease, grace and JOY.
Will you help me bring more light and love to the world?
With your support, I'll be able to continue offering free videos on YouTube and content on social media that uplifts, guides and inspires. I'll also be able to create online Feng Shui courses and offer more webinars and Angel guidance. Plus, I'd like to be able to offer free classes to youth to teach them how to navigate their lives with more ease.
It takes a lot of time and energy to create content, shoot, edit and load videos, write blogs and to share them. Currently I do every bit of this myself. With your support, even at the Tip Jar level, I can keep bringing more light and love into the world!!
Below are additional details about the concept behind Patreon and FAQ's

What is Patreon anyway?


Many creators, artists, writers, and entrepreneurs (like me) find it challenging to make enough money to share our gifts with the world and make ends meet.
Patreon creates the opportunity for our fans to support us
with monthly pledges so that we can produce the things you love.
Patreon is a beautiful platform which allows me to create a connected community
of like-minded peeps interested in up-leveling their lives. It allows me to support and interact with you at a higher level, while also receiving support to share my work with the world. It's a Win Win relationship for both of us!
Consistent support from Patrons allows me to create new content
(videos, courses, books) and to pay for services (like Vimeo and Thinkific) which make it easier for me to share my light with the world. Patrons support also allows me to hire team members to help me produce and share more inspiring and life-changing goodness with you and others.
FAQ's
Q: What is the best way to lend support?
Ongoing support is the most valuable thing you can give to me -- and yourself. Whether you dip your toe in with the Tip Jar or go for upper level tier, it's super-easy to change your level of support anytime!
Here's how
.
Q:When will I be charged?
My page is set up to charge up-front which means you will be charged when you join and then charged on the first of the month thereafter. This is how it works:
Existing patrons are always charged on the 1st of the month, Pacific Standard Time.
Increased pledges and new patrons are charged immediately.
Paused, canceled, or lowered pledges take effect the next month.
Patreon explains it well here.
Q: I just became a patron, what now?
If your payment was successful, you will have instant access to my feed with patron-only posts.
Q: What's the best way to contact you?
Reach out to me anytime via by sending me a Patron message.
Kim's Bio Deets:

Kim Julen is a WWS Certified Feng Shui Practitioner, IFSG Red Ribbon Practitioner and Certified Angel Card Reader. Kim graduated from St. Thomas College and has trained with world leaders in business, spirituality and personal development. Kim's work includes group and private Coaching, Feng Shui consultations and Angel Readings and she has
been self-employed for more than 15 years.
When I reach $200 per month, I will upgrade my Vimeo account to allow me to post and store more videos for my patrons. 
1 of 2
Become a patron to
Unlock 65 exclusive posts
Connect via private message
Recent posts by Finding Your Fiji