Flameon Miniatures
is creating tutorials about painting miniatures
Select a membership level
"Flameon Supporter"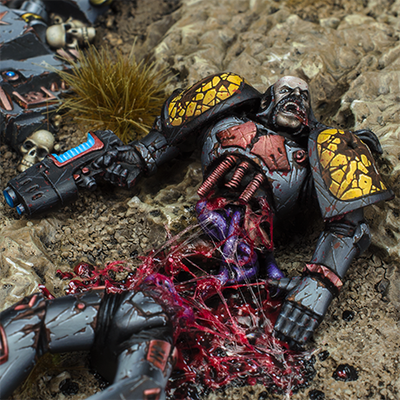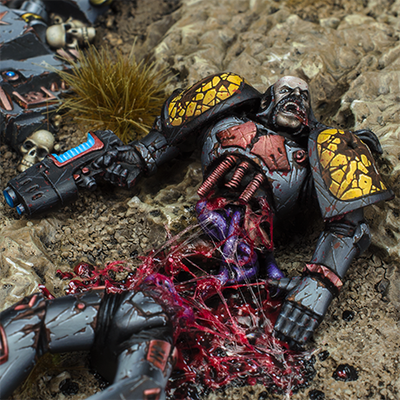 Pledging 2$ you are supporting me with a coffee that helps in painting during day and night. Thank you very much!
Flameon Tutorials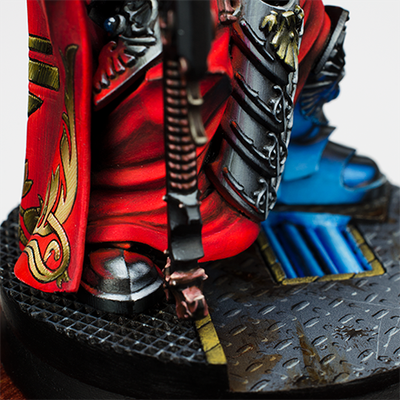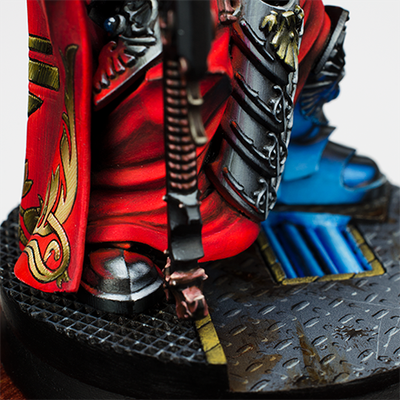 For $10 per month you will have access to all my Main PDF and Video Tutorials that already exist (there's 100 of them now!) and to my new Main Tutorials, that there will be 4 of each month.
You will also get access to all the photos of my miniatures which I upload for my patrons.
Directors Cut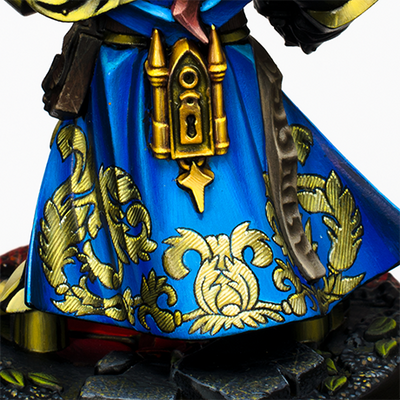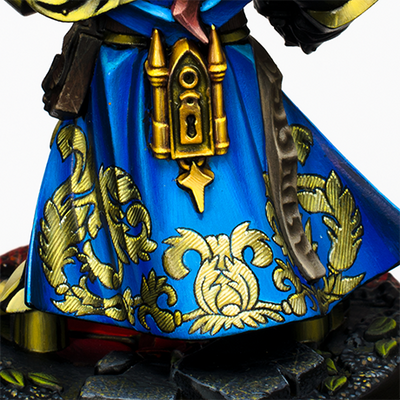 With this pledge you get:
- Special access to my mini tutorials about painting smaller details, as they will appear from time to time during the month
- Access to all the photos of my miniatures which I upload for my patrons. 
-Great satisfaction because You help me pay my rent and focus on creating more tutorials!
About Flameon Miniatures
Hello everyone!
My name is Maciek and I've been a miniature painter for over 15 years. In this time I developed a lot of my personal techniques and a pretty recognizable style.
As you can see on my patreon you can already find
over
200 tutorials!
To get to the list of all subjects I presented on them just click on a button on the left side (video tutorial for example) and then the list will reveal.
You can check out my FREE TUTORIALS before signing up for my patreon by following this link:
FREE TUTORIALS
I create 4 tutorials monthly and upload them every weekend. I create them in video and pdf forms.
As a graduate of Political Science who did not want to work in a corporation, I had little prospects in my life. Fortunately, thanks to your support, I am able to do what I love and have a way to pay the bills. Thank you very much for that because I couldn't have dreamt of a cooler job than the one I have thanks to you :) Soon I'm planning to start doing live painting classes and I hope I'll will have the opportunity to meet some of you and thank you personally for your support.
Kind Regards
Maciek
Tutorials about painting Terminator Chaplain Tarentus
Tutorials about painting Adrax Agatone
Tutorials about painting Dark Apostle
Tutorials about painting Corpse Grinder Cult miniatures
Tutorials about painting Custodian Dreadnought Galatus: Still wip!
Tutorials about painting Uther


Tutorials about painting SENMM Custodian
Tutorials about painting Necron Royal Warden
Tutorials about painting Kyria Draxus
Tutorials about painting Lord of Contagion
Tutorials about painting Castigator
Tutorials about painting Trajann Valoris

Tutorials about painting Grand Master Voldus
Tutorials about painting Leman Russ
Tutorials about painting Magnus the Red
Tutorials about painting Canoness Veridyan
Having this much of your support I will finally be able to make conversion into standard bearers and show you how great I'm in making tiny paintings on them.
7 of 7
By becoming a patron, you'll instantly unlock access to 311 exclusive posts
By becoming a patron, you'll instantly unlock access to 311 exclusive posts
Recent posts by Flameon Miniatures
How it works
Get started in 2 minutes