Select a membership level
Low n' Slow...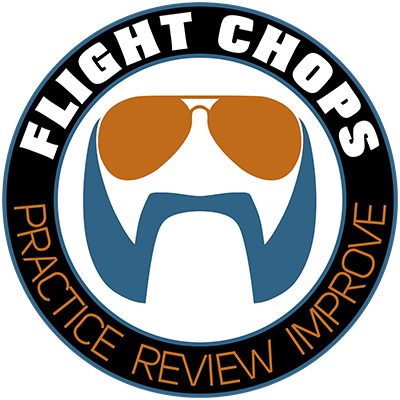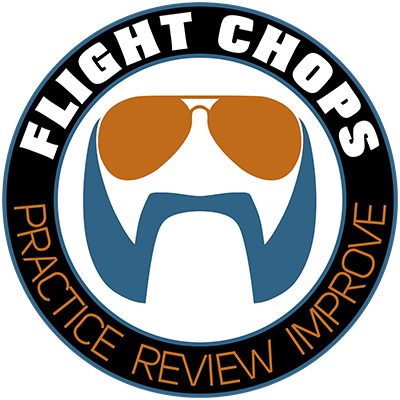 $3
per Awesome Flying video!
Thanks so much for considering supporting the Flight Chops project. 

This crowd funding campaign has been hugely successful and allowed us to grow beyond what I ever imagined.  In the beginning (~2014) there were lots of tiers with different perks, but at the end of the day, it became clear people just wanted to support the ongoing content. 

So, I opened up all the perks (which are access to bonus / uncut / raw / behind the scenes exclusive episodes, and the opportunity to book a Skype call or Google hang out for a one on one talk) to everyone.
Currently there are nearly 50 exclusive videos available to you guys here!
That said, those "perks" are not regular - some months there are several exclusives, other months I'm too busy shooting or editing the main content to get any of those created. 

The only thing that is NOT open to all is the "one time physical gift" of a Flight Suit patch that I send to $5+ supporters. 


Cruising VFR at 6500 feet!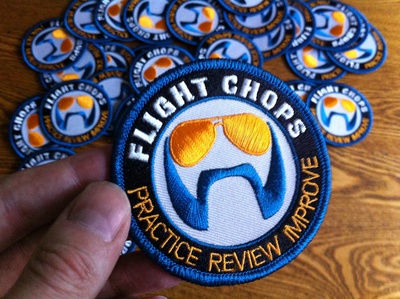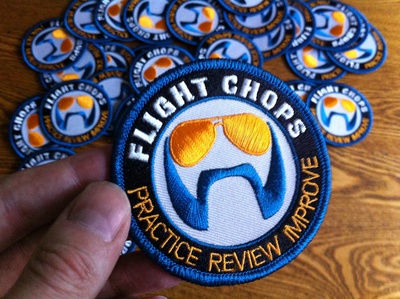 $5
per Awesome Flying video!
This is by far the most popular support level and has been a massive help keeping the productions going.  It's been amazing to me how many of you said you weren't concerned with specific perks, which is why I stopped focusing on them - that said, a quick google hang out or Skype call with you guys is something I am happy to fit in, and the editing process creates an easy opportunity to share the "rough assemblies" so I continue to do that when able
- Currently there are nearly 50 exclusive videos available to you guys here!
Those exclusives won't just be boring raw unedited GoPro shots - They will be engaging, contextual and sunc with multiple angles - but they won't be fully cut down yet - essentially you'll be getting to see the "extra stuff" that I end up struggling to cut away, when I make my shorter videos for a wider audience.
PLUS when you support at this level, I can afford to personally mail you a one time thanks gift "Flight Chops" embroidered Flight Suit Patch!
(I'm not about swag, but these turned out rather nicely, if I do say so myself :)
The standard 3" size is also great to stitch onto a hat, flight bag or jacket!
IFR in the Flight Levels!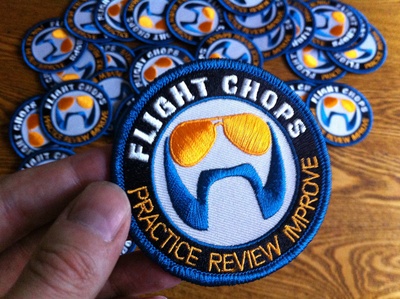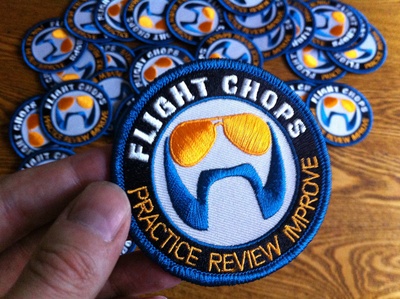 $10
per Awesome Flying video!
It amazes me how many of you have chosen to support at or above $10 per episode just to help keep the project sustainable (many of you are at $15 or $25+ which has been incredibly inspiring and kept me motivated to put out the most amazing flying content I can.) 

It is clearly about just being here to support the ongoing content, regardless of perks.

That said, you'll get the "one time gift" of the embroidered Flight Suit Patch with a hand written thanks from me personally, and as with the other levels, I share rough cuts / raw videos here exclusively (currently over 50 available here).
And I am always open to have a Skype or Google Hang out talk when we can schedule them.) 

About Flight Chops
I love film making (it's what I do for a living) and I obviously love flying - I do it for fun, but take it very seriously from a safety standpoint and am always looking to learn and improve.
My work in TV can be frustrating because much of the time we are fighting to edit things WAY down to fit a tight time slot, or meet network exec requirements, and by the time we're done, the true essence of the content is usually gone.
With "Flight Chops", it has been so liberating to be able to make aviation related content the way I want to make it - I am very respectful of people's time and always work hard to make my videos concise and engaging...
But I am not handcuffed by a time slot, so I am also free to be indulgent and let the content breath as needed; I make it fun, but I also love to explore all the geeky details.
Basically, I'm mostly disappointed by the mainstream aviation TV content, so I am making the flying show that I'd want to see.

I'm currently making 2 new videos per month.
(a new video every 2nd Friday)

My videos will ALWAYS be free - I make them for self analysis purposes and am happy to share.
The only question is how big and how often I can make them.
As the productions get more complex, I've started working with bigger crews, and traveling for shoots to cover amazing things like specific specialized training and type conversion checkouts.
With your help, Flight Chops can keep growing and producing more awesome stuff!
Immersively Capturing more Specialized Flight Training and Unique Aviation Experiences! Traveling with crew for remote shoots resulting in multi-part series to be sure we can fully explore the awesomeness of the content! 
- it is a serious possibility that we'll be moving to a weekly publishing schedule soon after achieving this goal! 

2020 UPDATE: The continued success of this campaign has established the community as "The Majority Share Holder" helping to seal the deal with some big Sponsors; while allowing us to continue to independently create the content we want to see! 
Thanks for being a part of it!


6 of 6
By becoming a patron, you'll instantly unlock access to 84 exclusive posts
By becoming a patron, you'll instantly unlock access to 84 exclusive posts
Recent posts by Flight Chops
How it works
Get started in 2 minutes