Flippfly
is creating Cats Fly Helicopters
Select a membership level
Flippflier
"Flippflier" status in Discord.
Access to Patron-only discord channel and occasional livestreams
We'll thank you in a livestream or Patreon post :)
Flippfly Beta Tester
Access to private limited-time betas for Cats Fly Helicopters.
A copy of Race The Sun: Challenge Edition for PC 
A special collection of 4 "Tiny games" to keep
Beta Tester status on Discord.
Everything from lower tiers.
Flippfly Insider
You'll get your name in the credits of every game we launch while you're a supporter
You'll get to vote on which features we add to Cats Fly Helicopters
You'll get access to a special "nightly build report" channel, where our automated robots posts a list of all of the code changes we made to our active projects. 
"Insider" status in Discord .
Everything from lower tiers.
About Flippfly
WHO ARE WE?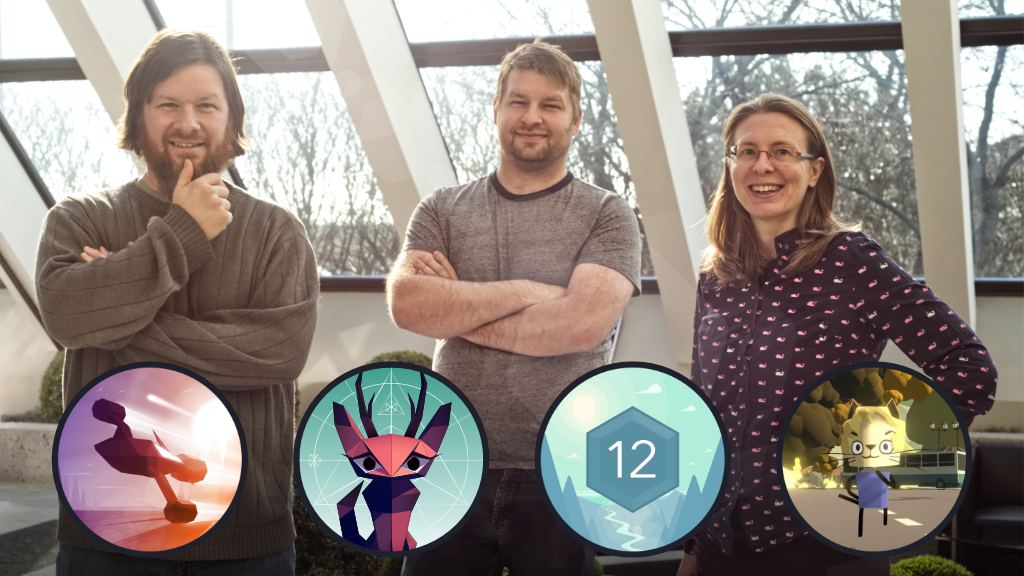 We are Flippfly! This little game company was founded by brothers Forest (artist/sound designer) and Aaron San Filippo (game designer/programmer) in 2012. We made a game called 
Race The Sun
, 
with the help of 
1,144 Kickstarter backers
And we've been creating and publishing games ever since. Allison Salmon (programmer) joined our team full-time in 2016, and Jon Coughlin (programmer/aerospace engineer) is working with us on our next big project.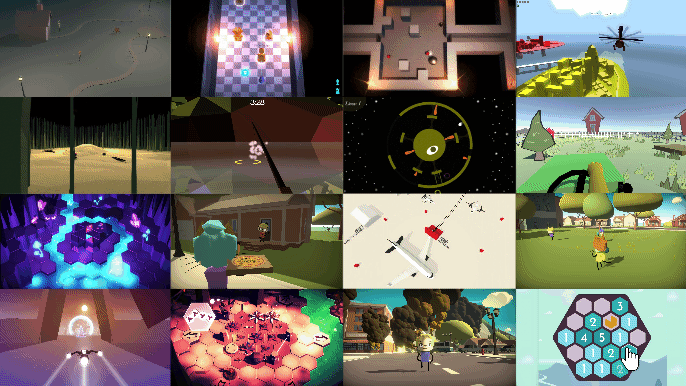 WHAT ARE WE MAKING?
CATS FLY HELICOPTERS

This is our current project, and it's a big one. You play as a young cat from a family of junk collectors, and the game is about your journey becoming an expert helicopter pilot.
We've been working on the game for a couple years now, and we're using this Patreon as a way to build a community. Patrons get first dibs on limited time betas, as well as the ability to vote on new features.
Here's some early alpha footage (Note: this is pretty old at this point!)
https://www.youtube.com/watch?v=iKvbwAOw0Hg&feature=youtu.be
WHAT ELSE DO I GET?

Glad you asked! We're also including a small collection of experimental games for all Patrons at $5 and above. We call these "Tiny games"
#1: 
Trampoline Park (May 2019)
#2: 
Bubbles On The Beach (June 2019)

#3: 
Sandlot Soccer (July 2019)

#4: 
Ollie The Useless Robot (August 2019)

(Note: We had initially planned to make a new TinyGame every single month, but it proved too difficult to do this and consistently make progress on Cats Fly Helicopters.

WHAT'S IN IT FOR YOU?
Cats Fly Helicopters $5 and above Patrons will get access to limited time private betas
Supporters on the Insider Tier ($10 and above) will get to vote on which new features we'll add to Cats Fly Helicopters, and get your name in the credits of everything we make.
Collection of 4 "Tiny Games" that are yours to keep ($5 and up)
We're going do regular live-streams of our development process giving Patrons an inside view of what it's like to run a game company. (Beta Tester Tier)
Discord community: You'll get exclusive access to the Patreon discord channel, where we'll drop in for Q&A and listen to your feedback and ideas. (All Tiers)
Prizes! We're going to try and do contests for our backers. More info coming soon.
We love to recognize the contributions of our community, and you can expect shout outs on our livestreams (All Tiers)
Want to support us at a higher level? You'll get access to our nightly build Discord channel where you can see the automated build notes from the projects we're working on (Team Member Tier)
WHY WE NEED YOUR HELP
Our goal has always been to stay independent, and to keep working on creative, Flippfly-owned projects where we can retain full creative control. In 2019 that's
really, really hard.
Market pressures are forcing a lot of tiny indie shops like ours to close up, sell out to bigger publishers, or to spend their time doing "work for hire" development. We have a lot of big ideas, and we'd love to be able to make them happen!
Our sincere hope is that this Patreon will help us move towards a more sustainable future, and our dedicated friends are going to be critical to that goal. If you've enjoyed any of our games, or like what you see here, we'd love for you to join us in that effort and become a Patron!
FAQ
Q:
What platforms will you support?
Cats Fly Helicopters will be Windows/Mac/Linux for now - we'll be evaluating Linux support throughout the beta period to make sure we can support it well.
Q: What if I sign up as a patron and then have to stop later?

That is absolutely fine! Every little bit of support helps us, even if it's only for a month. You'll get access to all the goodies we deliver for the months you're a Patron.
Wow, this would cover our office rent!
We'll do a livestream where we literally draw 100 Cats
1 of 2