Finley (Fnibble)
is creating Inerudite Hills, a supernatural fantasy web comic
Select a membership level
Toss Me a Dollar Change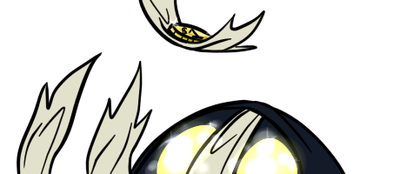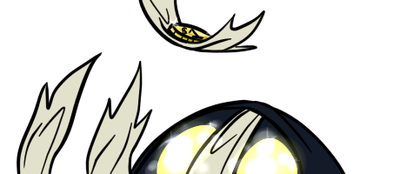 Wow thanks!
Now that we have connected let's prove it by giving you:
Access to the patron-only posts where I post details, WIPs, misc. art/animations, and anything else to supplement the comic!
Vote participation on art I get to draw/ideas I get to play with!! Contribute to the story if you'd like! Proper credit if impactful!!
HD+Textless PNGs of the comic pages whenever they are released! Most Recent Comic Updates and Comic Updates tags cycle through the 5 and 10 most recent pages respectively.
Whole Chapter PDFs of completed chapters! Chapter 001. out!
Early access to comic pages and WIPS of misc. art/sketches before they are published anywhere else by ONE WEEK! All art here will be in higher quality as well!
Five Dollars for Fnibble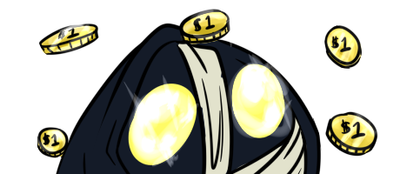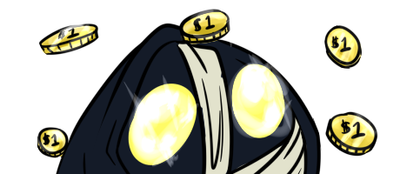 Hey! I appreciate you! I'll draw a
shitty sketch
of a SFW character or background as a
one-time thank you gift
!
 Examples
:  
https://imgur.com/a/NKR81Bc
To work this out, you get access to the 
Discord
I will make after we get at least 5-10 other people so it's not weird! A place to talk about art, the comic, etc.!
Anyway, for this wonderful 5 dollar tier, you get access to everything in the $1 tier, but you ALSO get to have a place on the
Patron-Thanking
Page
 on the main site that I can edit and credit all of you with your name/internet handle/whatever you want to go by, linked to your social media or whatever!
I'll try to let you know if the name is the same as someone else... then we can have the both of you duke it out somehow
Seven is More than Five
Limited (28 remaining)
That's a whole lunch for me AND my favorite number, thanks! That's why this tier is just going to be a
small
upgrade from the previous one!
This means you get all of the first tier PLUS:
A monthly Shitty Sketch commission! See previous $5 tier for examples
A place on a $7 Dolla Club special part of the Patron Thanking Page for as long as you are a patron where you get a cartoony blingy rendition of what you want to be represented as! And of course, a link to your social media or whatever!
If you've stayed for at least two charges, you get a
one-time thank you Advanced Sketch commission
 of whatever you want as a thank you!! Backgrounds and multiple characters.. anything! And yes NSFW ;)))!
Examples
: 
https://imgur.com/a/9yxjKTD
Details will be discussed via Discord if it is up, otherwise through a PM!
About Finley (Fnibble)
ALL PATREON CHARGES ARE PUT ON HOLD UNTIL THE PANDEMIC IS 1000% OVER
You must sub first to get in, and I will refund your payment, and we'll ride this thing together.
---
DON'T CARE ABOUT INERUDITE HILLS? Patreon me anyway for commissions and art requests!
anyway
If you're thinking: I know what Hills are, but what's an Inerudite? Let's start with pronunciation because I like doing that.
in-ehr-oo-dite.
/'ɪnerʊdʌɪt/ if you want to be a fancy linguist. But really, what is it?
Well,
erudite
means, straight from the googles, "having or showing great knowledge or learning", and
in
erudite would be the lack of that! Hi, welcome to the
Inerudite
, the
Ignorant
, and the
Inexperienced
Hills!
My name is Finley/Finn AKA Fnibble and I've been trying to make this web comic since 2013!
I am the main digital artist and writer for
Inerudite Hills
, a world my siblings and I have built upon since we were children slinging magic at each other, until I decided to make it into a comic! It's very dear to my heart, and I hope I can do it justice in this web comic!
I hope that with Patreon I will be able to focus more on my comic to hold back real life hounding me for money!
This is just to support me drawing the comic. In return, patrons will obtain benefits such as early access to comic pages, details on the story and world, sneak peeks, bonus art/animations related to the comic, HD+Textless versions of the comics posted, and even more things that will supplement the comic! Some tiers include a commission as well!

Inerudite Hills
Hosted via:
Comicfury |
Tapas
| Webtoons | Smackjeeves
-----------------------
The Wayward, the Neutral, and the Lonely.
The Angel, the Ghost, and the Devil.
Three beings who live on opposite ends, contradicting everything that has ever been set as fact.
And some cannot stand to accept it.
-----------------------
Inerudite Hills is web comic told via
multiple stories
each detailing the events and happenings of a
supernatural fantasy
world. Gods, magic, and monsters included.
Comic pages update on
Mondays
, 
2:10pm EST
Links
You can also follow the 
Instagram
, 
Tumblr
and/or
Twitter
for comic updates, character studies, and general art/concept/miscellaneous doodles about the comic!
If you don't want to Patreon me, you can instead donate via
Ko-Fi
as a donation for some shitty sketches!
You can also follow my '
personal
'
Tumblr
and
Twitter
if you really want but it'll be lame there. My personal 
Instragram
has almost nothing!
Wow, motivation!

For this first milestone, I'll post the scripts and storyboards for the chapters of the comic on all relevant sites!

We're also looking at deconstructed comic pages, from rough sketch to WIP to line art to flats to full color!!

And!! Streams every other week on Saturdays where I stream art for Inerudite Hills and other various things that people might want to see!!

1 of 7
By becoming a patron, you'll instantly unlock access to 56 exclusive posts
By becoming a patron, you'll instantly unlock access to 56 exclusive posts
Recent posts by Finley (Fnibble)
How it works
Get started in 2 minutes