Folklore on the Rocks
is creating a drunken yet informative podcast about creatures and folklore
Select a membership level
Yara-ma-yha-who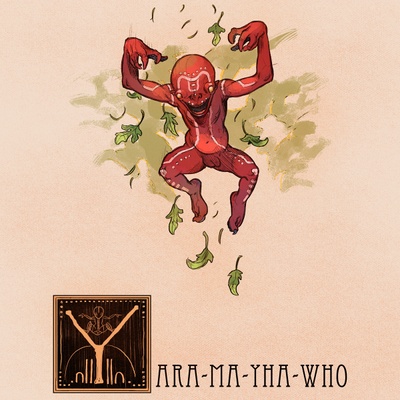 • Patreon content feed (bonus tales, narrations without commentary, Logan's Lair, Livestreams, Q&As, etc.)
• Stickers & Decal
• Our love and thanks, and a lovely, warm feeling in your heart for helping us out! (Note - not heartburn)
Ijiraq
• Patreon content feed (bonus tales, narrations without commentary, Logan's Lair, Livestreams, Q&As, etc.)

• Stickers & Decal
• Coupon for Merch Shop (pay base cost)
• The ooey, gooey, tender feeling you get when you are loved and appreciated by us! (Also not heartburn...maybe alcohol?)
Jorōgumo
• Patreon content feed (bonus tales, narrations without commentary, Logan's Lair, Livestreams, Q&As, etc.)
• Stickers & Decal
• Coupon for Merch Shop (pay base cost)

• Social Media Shout Out (Instagram, Twitter, AND Facebook!)

• SO much hardcore love and gratitude from us for being a hella awesome person and supporting us! (Let's drink!)
About
Entertaining, booze fueled, informative podcast about lesser known monsters, cryptids, creatures, and general folklore from around the world. Pour a drink and join us! You can find us anywhere you can find podcasts (hopefully...)!
YOU GUYS! Thanks for coming to our Patreon page! We made this in the hopes that some of you would want to help support our show and get some extra content and goodies along the way - and we've got some pretty damn cool stuff for you!

The money from Patreon (and the Paypal button on our website, if you don't want to donate monthly) will be going RIGHT back into the show, for things like equipment, hosting fees, books (research for the show), conventions, and hopefully live shows someday if there is enough interest.

If you've decided to become a patron, THANK YOU, THANK YOU, THANK YOU! Your support means everything to us and we love you with all of our red, beating, slightly mangled but barely still capable of feeling something, icy cold hearts!
Also, the art for the tiers is used with permission from the AMAZINGLY TALENTED artist, Nathan Anderson. Please check out more of his fantastic work (including more creatures - he has a whole A to Z Bestiary!) at his 
Tumblr
and his 
Website
!
This will cover our monthly hosting, editing, and domain costs.
1 of 1
By becoming a patron, you'll instantly unlock access to 10 exclusive posts
By becoming a patron, you'll instantly unlock access to 10 exclusive posts
Recent posts by Folklore on the Rocks