FoodNotBombsSofia
is creating Community
Select a membership level
$1 per month or more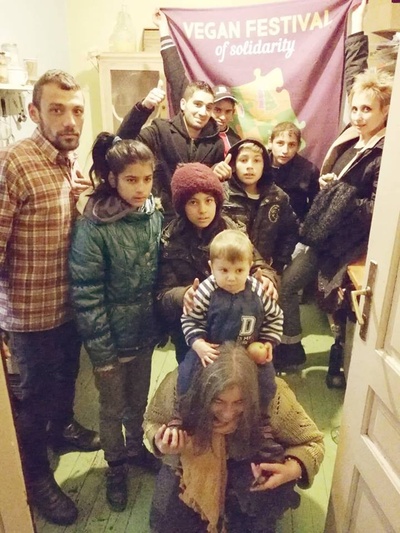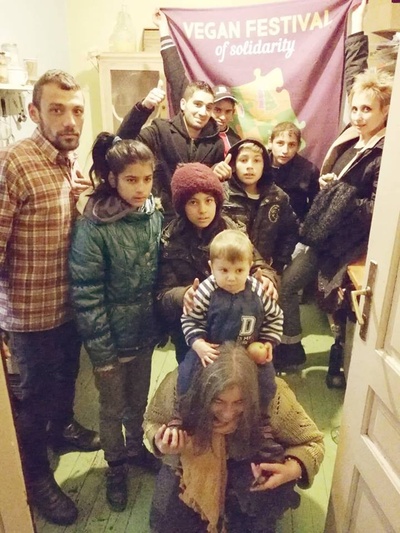 Every donation is important to us in the struggle for eco-social justice! 
$5 per month or more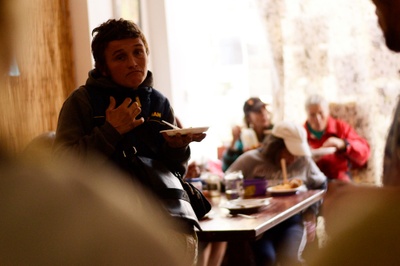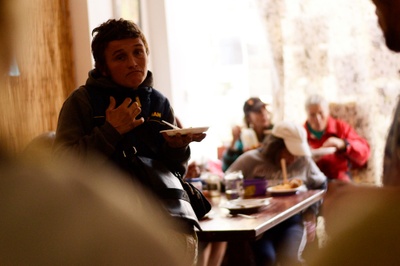 Thank you very much for your donation. We appreciate your support of our cause! 
$10 per month or more
 The raised funds will contribute to covering our elecricity and water bills, logistics expenses, as well as the purchase of essential products and utensils otherwise unavailable. 
About FoodNotBombsSofia
A group coordinating the activities of 
Food, Not Bombs – Sofia
solidarity club, which include preparing and sharing of food and clothes among and together with people with disadvantaged social background, urban gardening, providing a shared bathroom for showers, mutual assistance groups focusing on various problems, conteracting resources waisting and environment pollution, as well as supporting other antiauthoritarian initiatives going beyond charity and aiming at joint, direct communication and inclusion of people with disadvantaged background as much as possible within the activities of the organization. Solidarity kitchen – Sofia is an initiative of the Sofia branch of the international movement for eco-social justice Food Not Bombs-Sofia. It is an open collective of individual activists and groups.
Food Not Bombs is a global movement of self-organized communities who believe that we, ordinary people, can and must take things in our own hands to ensure eco-social justice in the world. The solidarity club run by the Food Not Bombs chapter in Sofia, Bulgaria on a voluntary basis is motivated by that. In it, we interact with disadvantaged people in various ways to help them empower themselves and personally contribute to our common goals and the FNB cause in general. We would really appreciate your contribution to ensuring the sustainability of our initiative.
What We Need & What You Get
Solidarity, not charity! Freedom, not borders! Self-government, not totalitarianism! Enlightenment, not prejudice! Nonviolence for all non-violent! Love, not hate! Nature, not concrete! Common goods, not oligarchy! Equity, not hierarchy! - That's what we trust in and what makes us want to further develop our club as a hub for solidarity activists and change-makers from all walks of life.
Reclaiming food, preparing and sharing free vegan meals together with disadvantaged people, providing the needy with free clothing and showers, growing our own fruit and vegetables in our community garden, supporting various anti-authoritarian, human or other animal-right action groups and so on is our constructive way to protest against war, violence, hatred, social and environmental imbalances in the attempt to build an empathic and sustainable movement for eco-social change.
As we rely exclusively on voluntary donations by people who genuinely care, if the money crowdfunded here does not reach the end goal of 6000 Euro, we will have to invest more ourselves, as we have done so far. If it does reach the goal, however, you will have eased that burden and contributed to the sustainability of FNB-Sf's solidarity club.
Through your donation, you will empower a community of fully independent citizens to change the world and set an example for all privileged and disadvantaged people. This is a model of an independent and sustainable society that lives in harmony with itself and the environment.
We have a club in which ordinary people from the street prepare food for themselves and others. Every month we make Solidarity Bread to smooth out class, racial, and gender differences. We also have a garden where we grow vegetables. We do not want compensation or merit, just to fight for our ideal goals. That's why we don't expect to be paid for our efforts.
You can track all our activities on the Food Not Bombs - Sofia Facebook page. There are weekly updates which let you know what's been achieved and help you transparently track what your donations are used for.
What motivates us is empathy and love for the environment and all living beings. What keeps us going is the collective spirit, perseverance and tenacity.
It is hard to convince a person who has lived in the streets for years to go to a place where he or she can share bread or be among the people who are accepted in society. It is hard to explain to the institutions why we want to share food with people who die in the street every year, and it is difficult to explain why we want to grow vegetables. But that will not stop us and we will continue to act because otherwise our whole life will pass waiting for something to happen.
More info at https://www.foodnotbombs-sofia.com/
$161.46 of $300
per month
- $300 : "With this amount we could cover half our monthly rent, which is a huge help for us."
2 of 3
Recent posts by FoodNotBombsSofia
How it works
Get started in 2 minutes