FoolishPeople
is creating dreamlike worlds for you to explore and inhabit.
Select a membership level
FOOLISHPEOPLE PATRON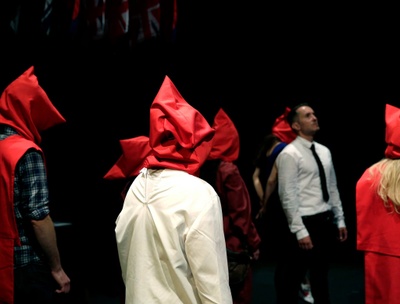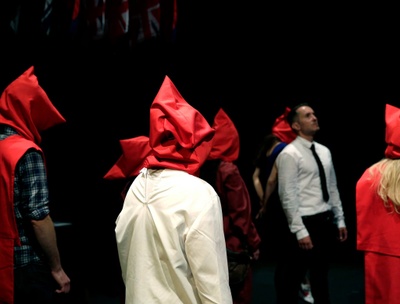 Reveal and access the FoolishPeople Patreon feed, including  exclusive monthly posts on the development of our new feature film and whatever else we're up to.
Receive the FoolishPeople Patreon Newsletter.
A heartfelt thanks to you our audience for supporting our art.
FOOLISHPEOPLE FAMILY MEETINGS
Once a month we will host a live chat, where you can ask us anything and get updates on all of our projects.
10% off tickets for any of our workshops (Ritual Art, Writing, Meditation, Creativity.)
First Access to 'Behind The Scene' Footage.
Access the Patreon FoolishPeople Facebook Group. Only available to Patreon Supporters.
Including all the previous rewards.
ZEN AND THE ART OF FILMMAKING
Invitations to private screenings and performances.
Zen and the Art of Filmmaking, receive a PDF copy of 101 Things I  learnt writing and directing our first feature film by John Harrigan.
Exclusive Patron-Only Competition to win prizes such as artworks, tickets and free workshops 
Access to Patreon only content.
Plus all previous rewards.
About FoolishPeople
Our mission is to create stories that have the power to change lives. Tales that offer insight on the truth of the human condition. Stories have the power to open a sacred space, where we might experience the numinous.

Welcome to the FoolishPeople Patreon Page.
Who are FoolishPeople?
FoolishPeople are a group of storytellers who actively engage audiences through film, ritual theatre and books. We are one of the earliest pioneers in the realm of immersive theatre and we were founded in 1989 by John Harrigan. The stories we manifest are infamous for breaking boundaries and opening the border between performer and audience.
For over thirty years we've developed new methodologies to imagine, create and manifest living dreamworlds, which audiences are free to investigate, explore and inhabit. Once inside a FoolishPeople performance, you're free to choose your own journey, with the autonomy and power to alter the flow of the narrative. This challenges our habitual ways of experiencing stories in a passive manner. It's a life changing experience to exist within a
Theatre of Manifestation
, a landscape where dreams come to life. 


Why Patreon?
Patreon gives us the tools to connect with our audience, and make them central to what happens next. We have so many stories we want to tell. We want to experiment and create work for a world that needs new stories. Stories of hope and purpose. Stories that offer the truth. Stories that confront lies.
The first forms of storytelling: folk tales, fairy stories and myths offer a powerful framework of shared experience, which empower the bond between audience and storyteller. We believe that there's still more that can be achieved by using the power of stories; fables are tools which can shape the future of mankind.
For the next stage of our journey, we will engage you in the creative process, to create new works that investigate what it is to be human at this moment in history.
Your patronage enables us to do that...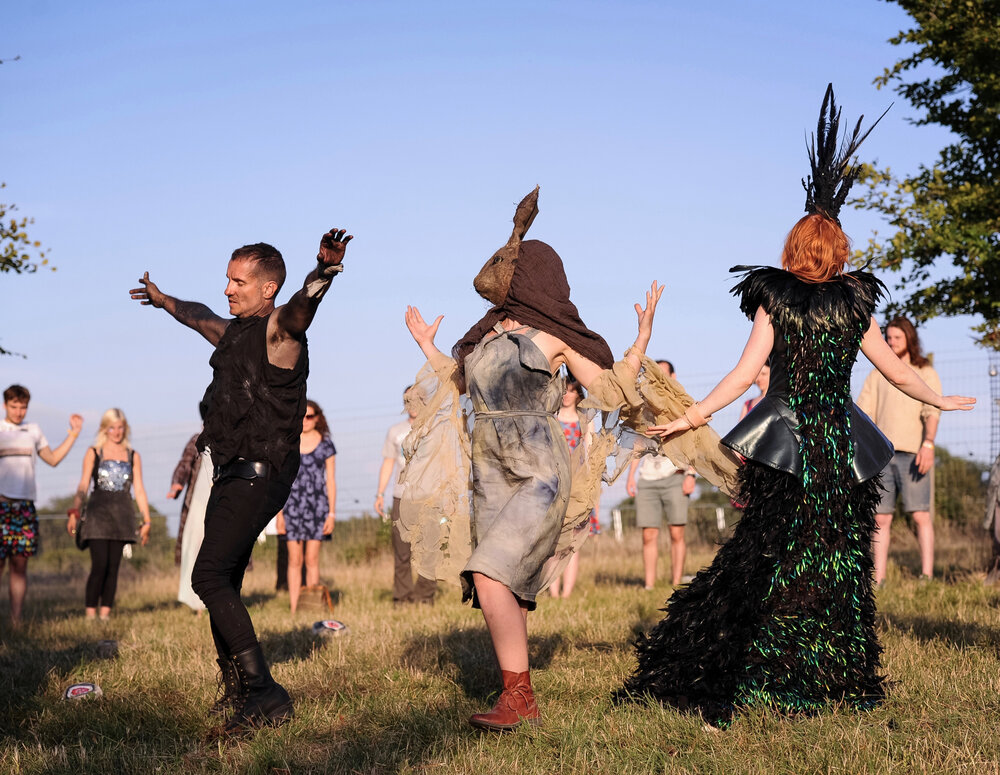 2021 - LIGHTSHIPS and the planning of new projects


Lightships
- is a feature film co-production between GHRL Ltd and F00lishPe0ple. We filmed
Lightships
throughout January 2019 and we are currently submitting the film to international film festivals. It is the third feature film written and directed by John Harrigan, and based on the book
Remembrance
by author and UFO contactee Maryann Rada. We will share all updates with you on the release of
Lightships
and as our Patreon supporter, you will be one of the first to see the film.
With completing
Lightships
and taking the final steps to release it into the world, we will soon begin planning on what is to come next for F00lishPe0ple. During this season we will continue to share knowledge and personal experiences through articles, workshops, Q&As and social gatherings. You'll be able to learn how and why we create our work.
You will have access to films, scripts, sounds, images from projects which span over thirty years of F00lishPe0ple's existence.
We will share some insights from behind the scenes of our work with you and give you first access to interviews and exclusive talks and chats with our team, cast and crew.

Why do we need your money?
Creating art of any kind can be expensive. Stories that don't fit into easily definable forms are harder to fund. Independent filmmaking requires a great deal resources and support. This is made even more complex and difficult if you create work which aims to offer a numinous or spiritual experience.
We invest all of the money we earn from our work back into FoolishPeople, directly into current or new projects.
By supporting us on Patreon you will enable us to create new stories and projects. Your support will help us grow and expand the horizon of possibilities and create new forms of work, that excite and place you at the centre of the experience.
MORE ABOUT OUR PAST WORK
ARMAGEDDON GOSPELS
John Harrigan's second feature film Armageddon Gospels has been filmed in Eastbourne in the UK and was released on Halloween 2019. Armageddon Gospels has received the 'Best Director' award at the Brighton Rocks Film Festival 2018 for John Harrigan and the 'Cagliostro' award for Best Storytelling at the First Hermetic International Film Festival 2019 in Italy.
"There are of course some rare and fine films which are both metaphorically and actually magical: much of the work of Kenneth Anger; Jodorowsky's The Holy Mountain. John Harrigan's second film for FoolishPeople, Armageddon Gospels, can resolutely be added to this list."
—
Daily Grail - Cat Vincent
"Its message is powerful" and "the Hare is as potent as anything in The Wicker Man." — STARBURST MAGAZINE - Martin Unsworth

STRANGE FACTORIES
Strange Factories was FoolishPeople's first feature. Written and directed by John Harrigan and shot deep in the Czech countryside. For over two years, FoolishPeople toured Strange Factories, as part of a haunted and live immersive screening, to the oldest and most historic independent cinemas in the UK. Strange Factories was featured in Wired and Filmmaker magazine.
"This film not only frightens, but also inspires—neither of which are very easy to accomplish"
— Ain't it Cool News

"The prodution fuses the haunting, authentic dreamworlds of David Lynch and the theatrical philosophies of Antonin Artaud....to create a vivid and disturbing reality to powerfully draw in the audience."
— Nick Dawson, Filmmaker Magazine Fall 2013 Issue
"An amazing achievement. I found the entire night an inspiring and beautiful experience from start to finish. It felt like a hundred different storytelling techniques were used, drawn from the past few centuries and woven together to explore the age old questions of what art is. "
— Neil McComb
Alt Entertainer


A RED THREATENING SKY
An immersive Valentine's event combining performance, art installation and investigative interaction to create Club Aethereus; a strange and surreal underworld of Gnostic Noir. A place where crime, passion, the sacred and profane all cast one shadow.
"
Anyone who has lived at all will find moments that will be personally painful but this is a fascinating experience and it is performed with such reality by the actors that it is totally absorbing."
— British Theatre Guide
"Conceived by FoolishPeople's Artistic Director John Harrigan, the detail and beauty of this work is spellbinding, so that at times one loses all sense of where the performance begins and the truth ends."
— ★★★★★ Gabriella Apicella.
CIRXUS
Cirxus explored the history of Sellafield, the worlds first commercial Nuclear Power Station through the prism of a lost circus, trapped in the mouth of the Black Pool.
Cirxus opened at the Arcola theatre in London UK and received five star reviews.
"
Cirxus is a place of the unknown and should remain so for those of you yet to enter this demented playground."
— ★★★★ Rachel Sheridan, What's on Stage on 'Cirxus'

Help us to continue creating independent art, this goal covers our basic running and hosting costs.

1 of 2
Become a patron to
Unlock 228 exclusive posts
Connect via private message
Recent posts by FoolishPeople
How it works
Get started in 2 minutes