Creating a Community
Together, let's create a community of people devoted to self-evolution and re-connection with our inner wisdom. If you decide to become a Forest Monk, it is
vital
that you read the information on the bottom of this page
(How To Begin Your Forest Monk Training)
to learn how to receive the full benefits of your involvement.
Note: If you want to support ReWildU or Kenton's videos but don't want to be part of the Forest Monk community at this time, you can visit our Support page. You can switch your pledge to this page at any time if you change your mind!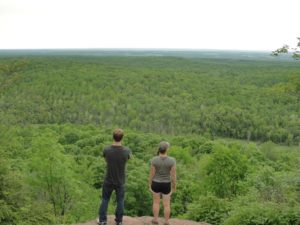 What is FMOTC?
The
Forest Monk Online Training Community
(FMOTC) combines online and in-person  opportunities for training at a tuition price than anyone can afford. Kenton's vision is to build a community of people who are devoted to fulfilling their highest potential and living as joyously and passionately as possible. The key here is community. Together, we can provide support as we all explore the adventure of rewilding our lives. The central part of our community is our private Facebook group. Every Forest Monk, no matter their involvement pledge amount, becomes part of this group. It's a place to share what has worked for you, what hasn't, what challenges you are facing, your struggles and your victories.
The FMOTC is open to people of all religions, all fitness levels, and all states of personal evolution. The only requirement is this -- the FMOTC is for you if you want to make a devoted effort toward self-evolution, and you wish to be supported by a community as you do it. Our community is based on compassion, sharing, and love.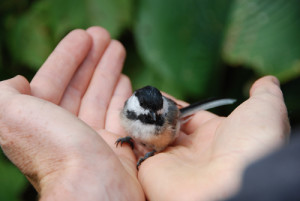 The Facebook Group

We have
a private Facebook Group where monks share their thoughts, experiences, photos, videos, and more. In addition, Kenton or another monk delivers a once-per-week video with a challenge or exploration to guide you on your journey.
We encourage monks to share about their diet, movement paradigms, parenting, spirituality, and more.

Becoming Monk
Kenton asks that those who join this community truly think of themselves as "monks". Our temple is the world. To devote ourselves to becoming a Forest Monk, we acknowledge that the time is ripe in our lives to explore our fullest evolution as human beings. If you are longing to fulfill your own greatest potential, and if you long to transform the world we live in, then this is the place for you =)
All of us are both teacher and student. Although Kenton will provide guidance, this is a community where each of us can share. Please, be active in connecting with others!
The Forest Monk Training Video Newsletter

In addition to the private Facebook group, all Forest Monks receive access to the weekly Forest Monk Training video newsletter. In this video newsletter, Kenton or other monks will share training ideas, stories, recipes, wisdom, explorations, and more.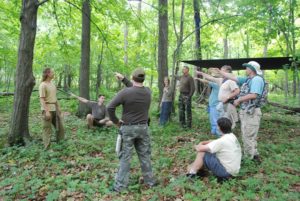 Other Benefits of Being Part of the FMOTC

The community offers numerous options for involvement. Using the "rewards" on the right, you can choose what is best for you, from the coupon to take part in the ReWild Your Mind video course to the once-a-week "Forest Monk Inspiration" mini-newsletter, which features an inspiring quote and commentary on the quote by Kenton.
For those who want more personalized training, other options are available, including email exchange and even video exchanges. Check out the "rewards" to the right to learn more.
Note:
We've structured each involvement pledge "reward" with a spread of pledge amounts to make this affordable for anyone. For instance, the first pledge level is from $1 to $5 a month. Please choose the amount that works best for you. We are grateful for any support you choose to provide
=)

The Annual Forest Monk Gathering

Kenton's vision for the community is to have an annual gathering, available to all Forest Monks. This will be a chance to meet your fellow monks in person, and to take part in classes offered by Kenton or by other members of the community. You'll be able to learn ancestral skills, share stories around the campfire, try out some primal fitness, meditate to the sound of drums, and more. Note that our gathering is drug- and firearm-free. More details will be made available in a future Forest Monk Training video newsletter.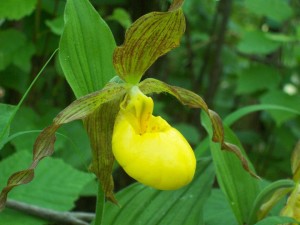 How To Begin Your Forest Monk Training:


To join the
Forest Monk Online Training Community
, follow these steps. The first part of your training?
Give attention to each step so that you can ensure that you're getting all the benefits you sign up for =)


First
, if you don't have a Patreon account, make one, using an email address that you check regularly so that you receive notifications.
This will be the email you use for all of your Forest Monk activities.
To create an account, go to
patreon.com/ForestMonk
. In the upper right-hand corner click on "Sign Up" and follow the instructions.
Second
, to assure that you're receiving notifications from us (and thus getting all your community benefits), please follow these instructions:
1. Login to your Patreon account.
2. Hover over the icon in the top right and scroll down to select "Settings".
3. On the next menu, select "Email Settings".
4. Look and see if the boxes are checked to receive notifications.
Third
, from your logged in Patreon account, navigate to
patreon.com/ForestMonk
.
Fourth
, choose your involvement pledge level by picking a "reward" on the right side of the page. There are many options, so choose the level of involvement that is right for you.
Fifth,
send an email to Kenton at rewilduniversity (at) gmail (dot) com from
the same email you are using for your Patreon account
. Tell him you want to become part of the FMOTC Facebook group. Please provide your first and last name, and a username if you chose the online course as one of your rewards.
Sixth,
within a day or so (or sooner if we happen to be near the computer!) Kenton will send you an email with your username and password for the forum (and online course if you chose that as a "reward" on Patreon). Also, look for a Facebook invitation (it may arrive from "Rebecca Whitman".) If you don't see the Facebook invitation, check your spam folder or other folders on your email. Note that at this point the community has basically shifted to the Facebook group. If you have trouble getting into the Facebook group, let Kenton know.
Seventh,
Introduce yourself at the Facebook group!