Four Wind Wisdom
is creating Inspiration with Calendar Divinations
Select a membership level
Intention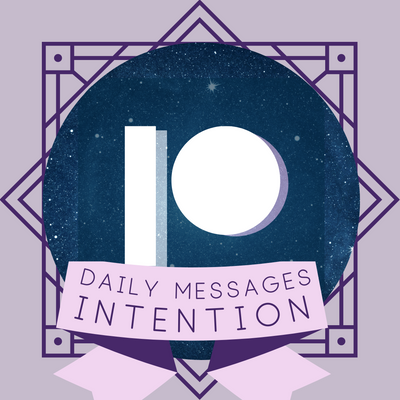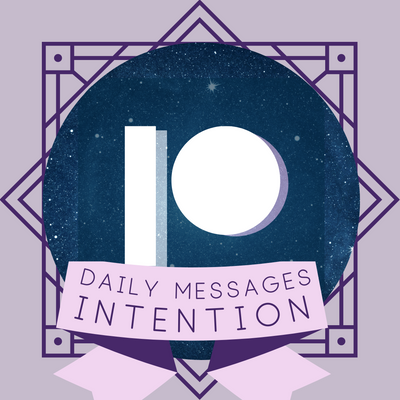 You're here for Daily messages of inspiration, intention, and affirmation. 
Every single day, I connect to the energy of the calendar and give people messages and affirmations based on the tone and spirit of each day.

These messages are available on the Patreon app, and also will be emailed directly to your inbox.  

You get exclusive access to my Patreon content and access to my chat community. AS WELL AS my sincerest gratitude for your support. Thank you for believing in me and supporting me in my journey to serve Spirit.
My Gratitude and Sincere thanks for your support in my spiritual practice and journey.

Daily Intentional Tonalpohualli Calendar Messages
Gratitude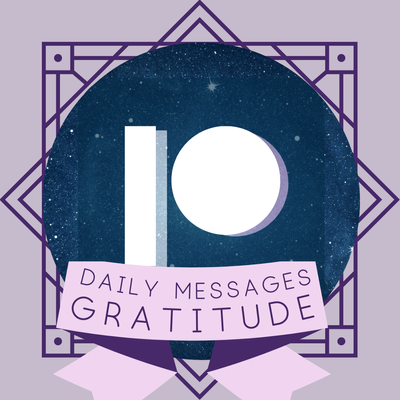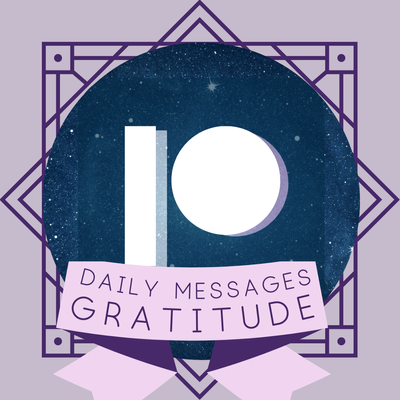 In addition to Daily Patreon Messages, you REALLY support the work I am doing and want to offer me gratitude in the form of support. 

In addition to the awesome daily Toltec Calendar Divinations, you'll also be first to know about new classes and offers. When we get enough subscribers I'll also offer Livestreams, Q&As, and Private Readings Streams for Patrons.
Early Access to New Releases, and a VIP discount on classes.

Everything Included in the Previous Tier
Intuitive Reading
Limited (10 remaining)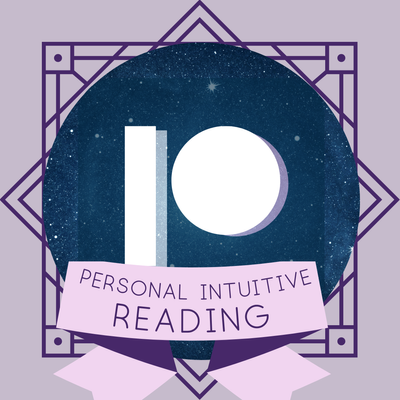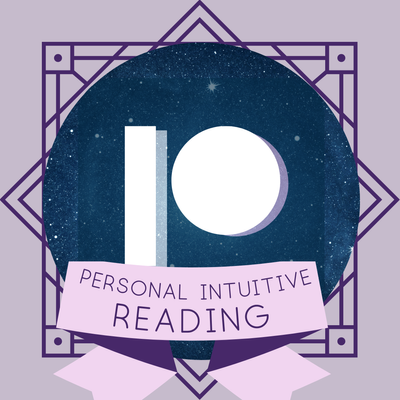 I will offer you an intuitive reading, or an energy clearing once a month. These appointments typically take 15-30 minutes.

BUMMER. There are only 30 spaces available. Once they're gone, they're gone. 
Everything Included in GRATITUDE.

A Reading with Me, Every Month! ($29.99/reading for Non-Patrons)
About Four Wind Wisdom
I got a clear as mud answer to my question in the summer of 2019.

I had been on the "Spiritual Path" for some time. I was healing and really stepping into my power when I had a total breakdown. An absolute dissolution of soul, spirit, and psyche. I was losing my shit, totally unable to understand what it is I was supposed to be doing in my life. I was doing so much work, in a business a really loved. I was hustling, and helping so many people. But every little thing, no matter how fun or fulfilling, felt so meaningless.

I fell into a deep depression. I couldn't eat. I couldn't get out of bed. I couldn't bring myself to do the work that I started in service to the community. The work that I have loved and enjoyed for so many years.

I meditated. I "did the work." I went into trance. I journeyed far.

And when I cried out and asked: "WHAT AM I SUPPOSED TO DO WITH MY LIFE!?"

The small answer like the brush of wind on the back of your neck whispered into my experience: "Live in Service to Spirit."

After that, I didn't put away my business or my studies. In fact, I continued forward with tenacity and set out to move and change and grow. While I had been interested in the Sacred Calendar, I wasn't taking it seriously. It was more a loose awareness I had that ancient Mesoamericans had figured out a GENIUS method to keeping track of the cosmic and ritual cycles of the Universe. But I couldn't quite see how those cycles fit into my own life. 

Then, my youngest child passed away. Life hit me like a whirlwind. I finally understood the message I got.
"Live in service to Spirit."

I could never go back to my old, unintentional, hustle, and grind lifestyle. Losing my daughter taught me a stark lesson about cosmic cycles, boundaries, and balance. You have to make time for the things that are important.

I had spent the majority of my time as a mother, hustling, grinding, and working myself so that I could try and make a living. I didn't get enough time with my baby, because of the deep sacrifices I made in service to "living".
(Honestly, there is never, ever, ever enough time. Which should be more incentive for us to stop wasting what we have.)

In all the life I've had, all the struggles I've faced, all the burdens I've shouldered, I don't regret any action. I don't regret the adventures I've experienced, the people I've helped, or the time I've spent learning from people along the way.

I regret the mentality that served me while I was hustling. I regret not protecting the balance in my life. I will never again hustle and grind away endlessly in service to money, ideals, and "living".

Instead, I will listen to the message I got in the first place. I will spend the rest of my days in direct Service to Spirit. I intend to do that by keeping the Sacred Calendar. 

I chose the name Four Wind Wisdom, because my Day Sign in the Tonalpohualli Sacred Calendar Count is 4-Ehekatl, Wind. I was blessed with a voice that can uplift and inspire others, and I intend to continue learning and sharing about the Sacred Calendar. Thank you for allowing me to share my practice with you. 

I'm here to lead an intentional life, and share my story, and help you find fulfillment, balance, and intention too.

We all want to be happy and live life. But some of us have been stuck listening to bad programming and old conditioning so long, that we have no idea how to do that. I will send you DAILY messages, directly to your inbox. Messages of intention, direction, and inspiration.

Join My Patreon for a steep discount on my personal intuitive and coaching services. AND get access to exclusive content, livestreams, readings, and daily Toltec Calendar Divinations. 

I'll do Daily Videos/ Voice Recordings of the Daily Divinations once we hit 50 Patrons!!
1 of 3
By becoming a patron, you'll instantly unlock access to 547 exclusive posts
By becoming a patron, you'll instantly unlock access to 547 exclusive posts
Recent posts by Four Wind Wisdom
How it works
Get started in 2 minutes