Fox Guardians
is creating films about foxes
Select a membership level
Foxed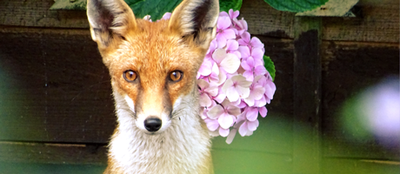 You will get early access to my new fox films on Patreon. Your donation helps me to create good press for foxes. Thank you for your support from me and the foxes!
Fox Friend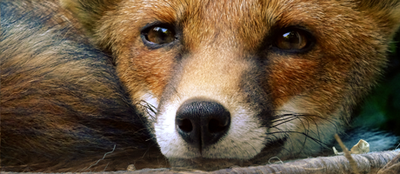 As a thank you, you will get early access to my new Fox Guardians' films on Patreon and will receive a high resolution download link for "Foxed" and digital fox photo portraits taken by me.
Fox Love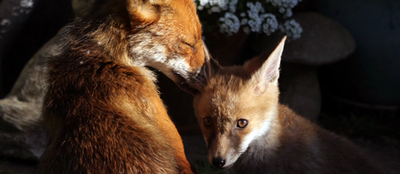 As well as the rewards from previous tiers, your name will appear in the credits of any new Fox Guardians' film I produce under "Patrons".
About
Introduction

Urban foxes are an important part of the ever-shrinking natural environment within bustling towns and cities, but are much maligned and misunderstood. I am passionate about foxes and would like to inspire more people to treat them with respect and compassion. By helping to finance "Fox Guardians'" films, you will enable me to increase understanding of these beautiful indigenous animals, and at the same time gain entertaining and educational insights into their daily lives, seasonal behavior patterns and complex social structures. Thank you for your support and helping me to give those a voice that have none.

About me

My name is Dora Nightingale. I am a filmmaker, wildlife lover and animal rights advocate. In the summer of 2016 I got well and truly "foxed" when two wild urban fox cubs visited my wildlife garden in the middle of the day while I was watering the lawn. They returned daily over the summer and I got completely hooked on watching and filming them. I named them Freya and Faith and felt honoured that they had chosen my garden as their nursery. I loved that everything happened on their terms – they came and left as they pleased and I never attempted to touch or tame them. I provided a safe space for them and supported them with food, water and when needed medical aid. This is how I first became a fox guardian. I have filmed many fox families since and have also been involved in some fox rescues. Now I hope to inspire more humans through my films to join me in the quest to understand and protect foxes by becoming fox guardians.

My encounters with the "original' fox cubs Freya and Faith had a profound impact on me and I felt the need to share our story. This is why I decided to create my first wildlife documentary "Foxed", chronicling Freya & Faith's journey from cubs to juvenile foxes and telling the story of our unlikely inter-species friendship. The film had a big impact – many people contacted me via social media to tell me that until they saw "Foxed" they were indifferent towards foxes or had even considered them as "vermin". One woman who used to be involved in fox hunting told me how "Foxed" made her see foxes for the first time as individual sentient beings that deserve our respect and protection, rather than being hunted by a pack of hounds. To my great joy, she turned her back on fox hunting for good.

I am grateful and thrilled that "Foxed" has reached so many people and has been received with much positive feedback. This success inspired me to set up a dedicated Facebook group where I have been posting fox clips for over a year now. But even though many of these clips have gone viral (Footage of Freya and Faith playing on my sun lounger was viewed almost 5 million times via "the Dodo"), they did not produce any income. Monitoring and filming foxes is now taking up all of my time but in order for me to continue this work, I do need your support. Giving a regular donation of whatever you can afford will make a big difference and enable me to continue creating fox films. Together we can be the voice for foxes and give them the 'good press' they so desperately need and deserve.

I have already filmed more interesting fox stories and really want to share these films with fellow fox lovers like you. You can help to get these films made by becoming a Fox Guardians' patron which will enable me to focus my time exclusively on completing these independent films, and film more stories as they evolve, instead of working on commercial productions. With your help, I can tell the fox stories that you would never see on TV.

Here are just some of the fox stories that I filmed recently and hope to edit and publish soon: I chronicled the life of a young fox mother who reared her five tiny cubs all by herself in my friend's garden; I filmed the "Paradise Lost" fox family who are being evicted from their "paradise", a large and re-wildered building plot that is now being built on with a nine storey block of flats. I recorded a video diary showing the many ethical questions that presented themselves to me when I was involved in the rescue of a fox with a broken leg.

Not all of these fox stories have a happy ending but I believe they all need telling to paint a multi-faceted and realistic picture of urban fox lives.

By becoming my patron you enable me to create new fox films that will have the power to change more people's negative views about foxes.

Thank you for having open eyes. Together we can open other people's eyes and give foxes the good press, protection and compassion they deserve. Please join me in my quest to protect and guard our foxes.

As a "Fox Guardians" patron, you will be the first to see all my new fox films when I publish them on my Patreon page. We will also thank you with other exciting and rewards such as gaining exclusive access to photos, behind the scenes material, or being credited as one of the Fox Guardians film's producers.















Approx. £700+
Reaching this goal would allow me to focus on the post-production of the amazing fox stories I have already filmed. I would be able to edit these films, rather than doing commercial film work.
1 of 3
By becoming a patron, you'll instantly unlock access to 27 exclusive posts
By becoming a patron, you'll instantly unlock access to 27 exclusive posts
Recent posts by Fox Guardians