François Vigneault
is creating Comics
Select a membership level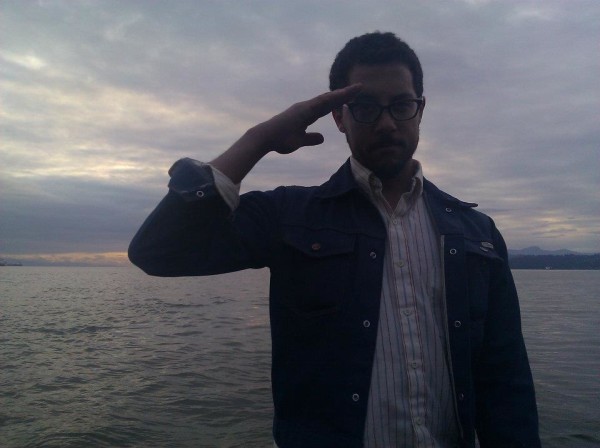 Thanks! A dollar per month is a great way to let me know you support me and my work! You'll receive my sincere thanks and access to general Patreon updates!
Thank you so! This is the level to pledge if you are interested in seeing weekly behind the scenes process posts, including sketches, notes, and exclusive previews of upcoming work.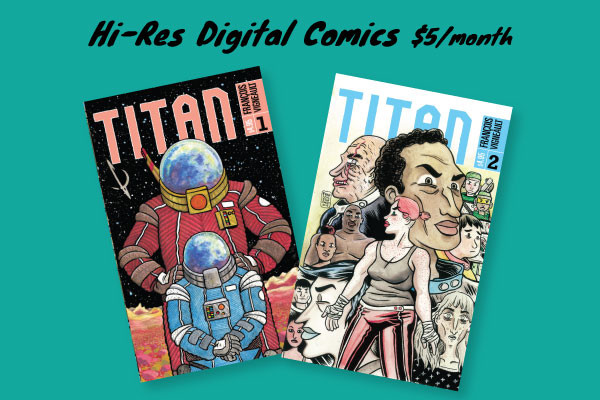 My goodness! Thank you! At this level you'll not only gain access to my weekly process posts, but also a download link to high-quality PDFs of Titan and you'll also receive occasional special updates throughout the year with miscellaneous shorter comics old and new!
About François Vigneault
Hi there! My name is 
François Vigneault
and I'm the creator of the sci-fi comic 
Titan
, the artist of the YA series
13e Avenue
and the new monthly comic book series
Orcs in Space, 
and lots of other fun stuff. I was recently nominated in the "Best Cartoonist" category for the 2018 Joe Shuster Awards!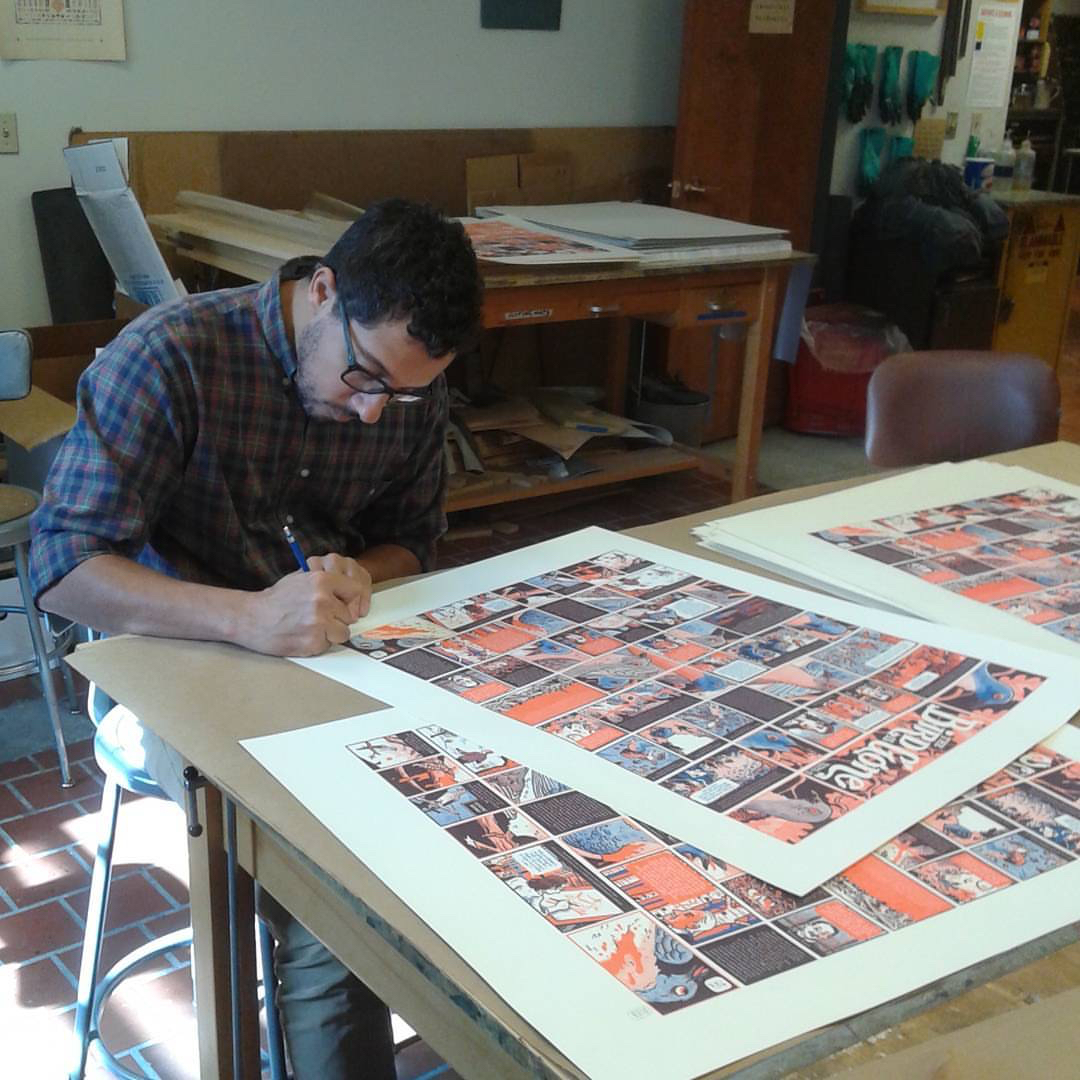 I've been creating comics and illustration work professionally for over a decade, including projects about 
birdwatching
, 
angsty grifters
, 
goofy hackers
, and rebellious gargantuan workers at the edges of the solar system. I'm very excited to announce that my graphic novel
TITAN
will be published in Fall 2020 by the good folks over at
Oni Press
! 
TITAN 
has been called "one of the most realistic scifi webcomics we've read in ages" by Lauren Davis of 
io9
and "a spectacular science fiction comic" by Phillipe LeBlanc of 
The Comics Beat
.
TITAN
was serialized online and in print by 
Study Group Comics
, and 
Éditions Pow Pow
published the book as a 200-page French-language graphic novel in 2017. The book was nominated for
five
 SIX major prizes in Quebec: The 
Prix Bédélys Québec
, 
Prix Réal-Fillion,
Prix Des Libraries Québec
, 
Prix BD des Collégiens
and the 
Prix Aurora-Boréal
! An English-language edition will be released in English by 
Oni Press 
in Fall 2020.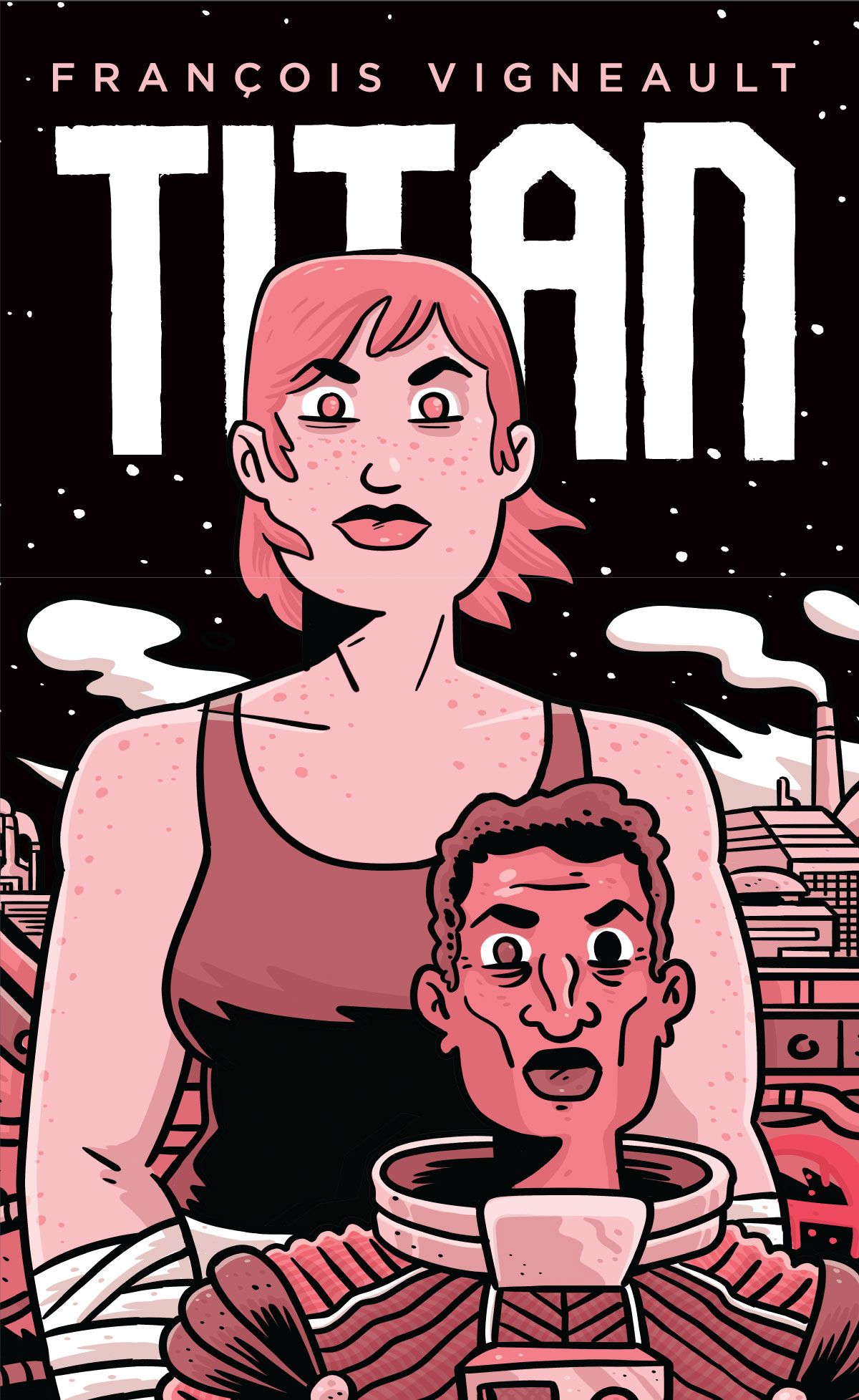 In 2018, I completed my second graphic novel, 
13e Avenue Vol. 1
, the first book in a YA comic book series created with the author 
Geneviève Pettersen
and published by
Éditions de la Pastèque
.
13e Avenue
 has also been nominated for a bunch of prizes, inlcuding the prestigious 
Prix Bédéis Causa
, the 
Prix des libraires du Québec
and the
Prix des collèges
which will be presented at the
Festival International de la BD Angoulême
next year.
You might have seen my freelance illustration work in the pages of 
The Portland Mercury
, 
Craft Magazine
, 
Papercutter
, and 
The California Sunday
. I'm also a graphic designer, creating work for 
New York Review Comics
, 
Floating World Comics
, 
Study Group Comics
, 
Littlefour
, and 
Scout Books
.
A little over five years ago, I made the leap into being a
full-time freelance creative
! I've always made the majority of my comics and art "after hours," and it is incredible to be able to dedicate myself to it as my primary job for the first time in my life! I've already seen my productivity increase by a huge amount. In addition to my freelance work I'm hard at work on personal work like
Titan
and I've been able to make time for unique projects like my 
Cent Jours de Montréal
sketches. My current major projects are the next volume of 
13e Avenue
and
Palace of Memories
, a sci-fi/fantasy graphic novel that will be completed in 2022.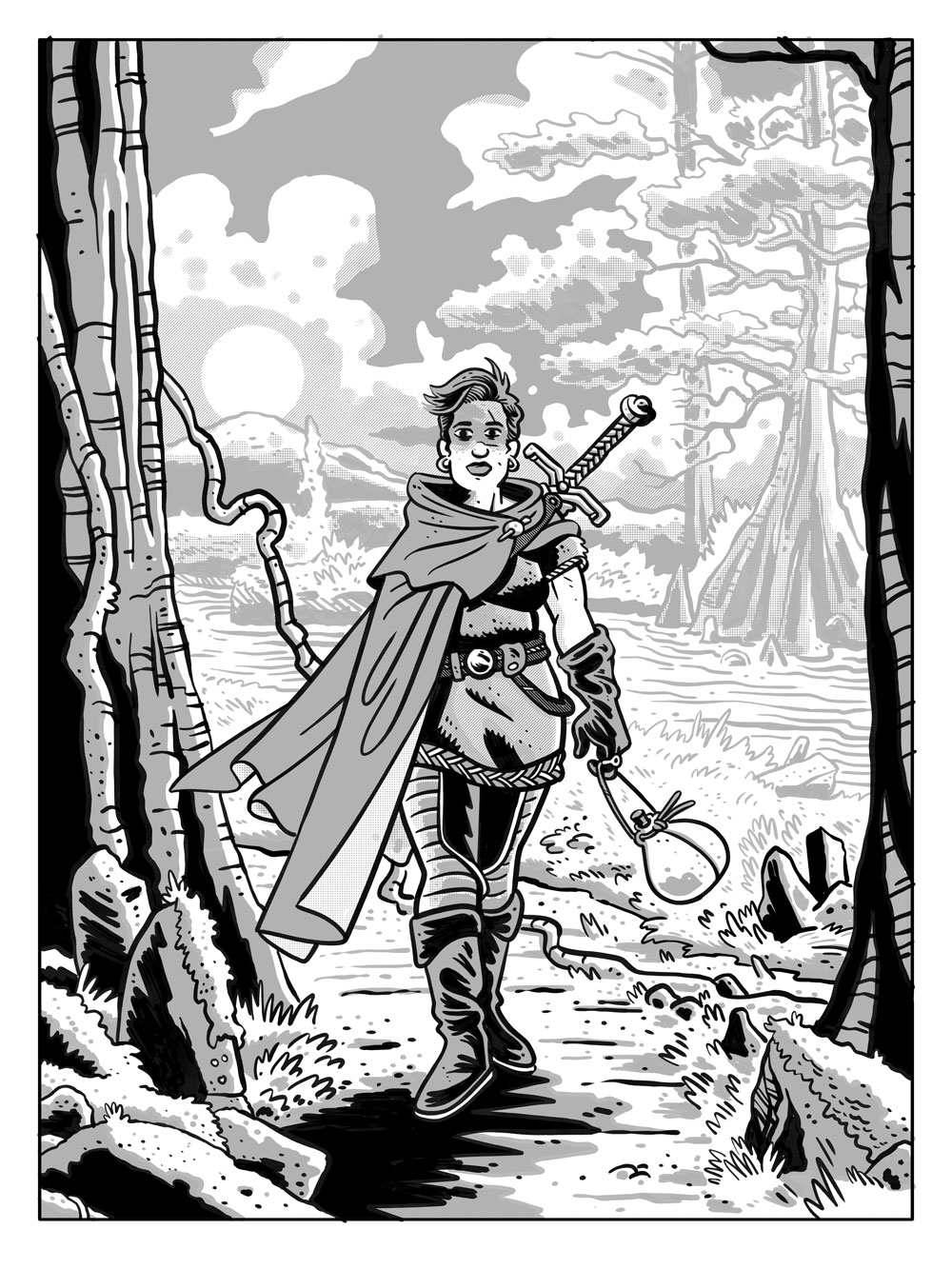 But with this freedom comes the well-known ups and downs of the freelance lifestyle! I've been lucky enough to have found some amazing clients already, but this work can be feast or famine at times. In order to help balance things out, I'm turning to
you
to help me create
more work, more often
!
How does this work?Patreon
is a platform where
generous people like you 
can become patrons of the arts by directly supporting creators like me. If you have ever supported a Kickstarter campaign, you'll understand the basic idea of crowdfunding, but in this case it is smaller amounts over a longer period of time. You pick an amount you'd like to send me each month, and in return you gain access to
 Patreon-exclusive content 
(check the full list of perks below for details) and you'll have my eternal gratitude. You can change or cancel your patronage at any time, and you'll only be charged once a month at the amount you choose to give.
Other Creators Charge Per Comic, Why Aren't You Doing That?
While the majority of my creative energy is currently going into creating
13e Avenue
, I've also got lots of little side projects going on too, from font design to printmaking and my daily sketches. I believe that a monthly contribution on your part will more accurately align with my various projects, which you will receive
exclusive behind-the-scenes access
 to as they are created! 
Thank you so much for your interest in what I am doing.
I am extremely excited to be dedicating more of my time to creative work in the coming years, and I couldn't do it without your enthusiasm and energy for my work. I hope you will consider pledging your support for me at a level you feel comfortable with, but no matter what I truly appreciate that you took the time to read through my page!
Signup for my monthly newsletter!
Your generosity is remarkable! Meeting this goal will not only cover the costs of art supplies and web hosting, but will also allow me to dedicate special time each week for producing exclusive content that will be available only to my patrons. Think process posts, early access to scripts, and other behind-the-scenes goodies. on a weekly (or better) schedule.

2 of 5
By becoming a patron, you'll instantly unlock access to 140 exclusive posts
By becoming a patron, you'll instantly unlock access to 140 exclusive posts
Recent posts by François Vigneault
How it works
Get started in 2 minutes