Freedom Farm Animal Sanctuary
Freedom Farm Animal Sanctuary
a sanctuary for abused, neglected and abandoned farmed animals.
Select a membership level
$3/ a month – "Matilda's Mates"
Matilda's Mates provide much needed funding to provide ongoing care to our rescued animals, like our goat Matilda, who was saved from a slaughter auction. Home to over 50 farmed animals, supporters who partner with us, provide a much-needed lifeline for food, supplies and unforeseen expenses that occur.

Plus, when you join at this level, we will send you a free bumper sticker so you can show off that you are Matilda's mate!




$10/ a month – "Bunny Bucks"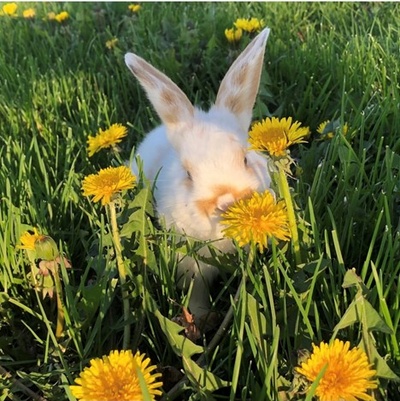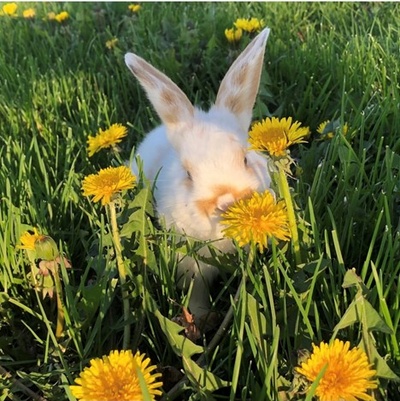 Did some bunny say they love animals? Supporters who pledge to join our Bunny Bucks tier, are funding the care and supplies needed to allow 15 of rabbits to live out their freedom at our sanctuary. Bunnies like Pippa and Poppet, who were the only two surviving siblings of their litter.

When you join our bunny bucks tier, you will also receive a free ceramic mug!


$25/ a month - "Rico's Royalty"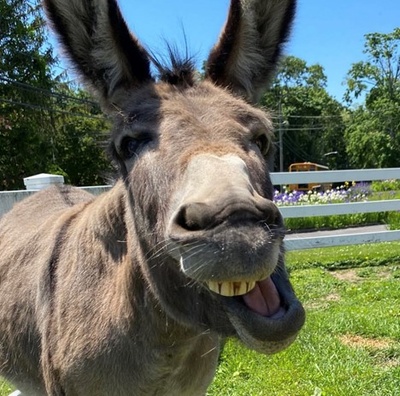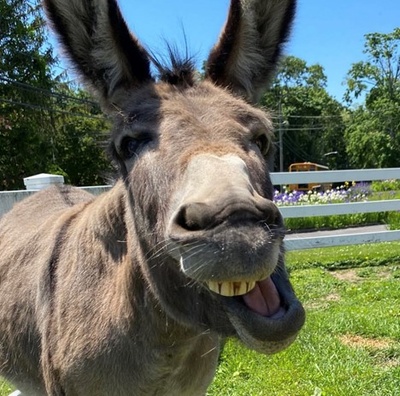 Supporters who join Rico's Royalty are smart, sassy and loving just like our rescued donkey Rico! Rico was saved from a kill pen in Oklahoma and was in terrible shape when he arrived. His hooves were overgrown, and he had visibly scarring. Thankfully, our supporters helped him get the medical attention he needed. Now, Rico lives happily ever after hamming it up for visitors and loving many treats like carrots.

When you join Rico's Royalty, your donation will also unlock a free Freedom Farm Animal Sanctuary t-shirt, so you can show off that you are part of the crew!


About Freedom Farm Animal Sanctuary
Freedom Farm Animal Sanctuary   501(c)(3) animal rescue farm and organization. We are hands-on animal sanctuary dedicated to rescuing, rehabilitating and caring for farm animals that have become victims of abuse, neglect, abandonment, natural disasters or sentenced to death. We educate the public about the horrific plight that animas raised in factory farms face every day.

My name is Lisa Miskella, founder of Connecticut's Freedom Farm Animal Sanctuary and this is our story! I have always had a love for animals.  As a child, I was always finding stray animals and I would bring them home and beg my parents to keep them.  I had dreams of becoming a veterinarian but my path led me in a different direction.

In 2012, I was diagnosed with cancer.  during my treatment and recovery, I couldn't stop feeling like I needed to make a change in my life.  I needed to make my life matter.  There was no doubt in my mind that I needed to help animals. I was reading more and more about factory farms and how horrific the animals' lives are that live on these farms. There are no laws to protect these animals from the abuse, pain and suffering they face every day.  My mind was made up.  I was going to be the voice for farmed animals that are abused, abandoned and neglected. 
I went to a livestock auction where they sell animals for slaughter.  I went to the auction with the intention of rescuing two goats.  I came home with six. The manner in which hundreds of animals were treated there was heartbreaking enough and then to know that their lives were to end at the slaughter house was too much to bear.  In that moment I quickly learned that there was a huge need for a sanctuary for discarded, neglected, abused and otherwise homeless farmed animals.

In October 2018, Connecticut's Freedom Farm Animal Sanctuary became an official 501(c)(3).
We currently have over 50 beautiful animals living out the remainder of their lives with us at our Sanctuary. We are currently renting the space the Sanctuary sits on and we are very limited as far as what we are able to do. We have plans to purchase our own farm in the near future with much more land so we can rescue so many more animals in need. By becoming a patron, you will get updates on our relocation progress, news about new rescues and their stories, photos, videos and more!

We run FFAS entirely on donations. We decided creating a Patreon would give us a more reliable source of security when it comes to financially caring for all of the animals currently in our sanctuary while also allowing us to be able to continue to save animals in need of our care as well as being able to continue to grow.
Please join us as we stand up for those that can not stand up for themselves, help us by giving a voice that can never be silenced to those who go unheard and unnoticed. Help Us Help Them. . .
By becoming a patron, you'll instantly unlock access to 44 exclusive posts
By becoming a patron, you'll instantly unlock access to 44 exclusive posts
Recent posts by Freedom Farm Animal Sanctuary