David Henning International Podcaster
is creating Podcasts and YouTube videos
Select a membership level
Official Patron
As you know, there is a lot of noise out there. What makes me different? Thanks for asking.  I bring thirty plus years of stories and experiences in radio, business ownership, music and life that I share with you in a relaxed, fun conversational setting. Along with that are the talented podcast guests I have been blessed to interview with their unique life lessons they openly share as business leaders and experts in their niche. Far more than sheer entertainment, my goal is to bring value, something you can connect with, learn from and take with you. Perhaps you are at a point in your life or career where you could use a fresh start. Let me encourage you in your journey. Go ahead and join today. I'm Dave Henning. Fresh ideas for business and personal growth.

All-access Patron
Congratulations on selecting this level. I appreciate you sharing in my mission to get the positive message of hope and encouragement out to the world. It is my life purpose. A long long time ago Bob Dylan wrote a profound song which ironically has real meaning and significance today. "The times they are a-changin'" Yes they are. That's why I'm here for you.
Just a few years ago I got to see Bob Dylan in concert. at the Paramount Theatre downtown Oakland. What an incredible slice of history. It's a 3,040-seat Art Deco concert hall in Downtown Oakland. When it was built in 1931, it was the largest multi-purpose theater on the West Coast, seating 3,476. In our 21st century world, a new history is being made.Invest in yourself. Join me today. It will be worth it.

VIP Patron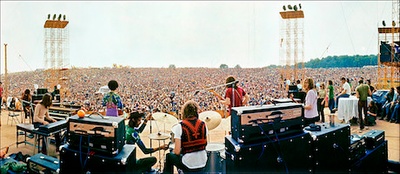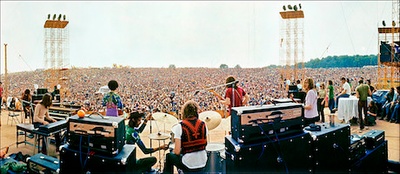 The year was 1969. For three days in August the Woodstock Art and Music Festival on a dairy farm hill in the Catskill Mountains became the 3rd largest city in New York.  Somewhere around 500,000 people showed up. Half a million! How do I know? I was there with my big brother. It's an experience that is etched in my memory and gave me a lifelong love of music. Combined with my high school dream of becoming a rock and roll disc jockey and a writer, the long and winding road started me down the path of working at ten radio stations from the East Coast, Midwest, and West Coast San Francisco.
My international podcast is an extension of my experience as a talk show host on the radio. Having real life conversations with real people sharing our stories of tragedies and triumphs, failures and fortunes,healing and hope. When you join today at this level, you are personally invited to my monthly AMA online meet ups. I'd love to meet you and chat. Plus all the other stuff listed below. And perhaps a few pleasant surprises along the way.

About David Henning International Podcaster
My entire life has been dedicated to being an encourager. What does that mean? My purpose and passion is to see people for what they can become when given a simple positive word of hope and recognition. It is amazing to see the transformation that takes place inside a corporate culture, within small businesses, among employees, and even within families and individuals. To see someone's eyes light up when they are called by their name. To lift someone's spirits when the pressures of life have weighed them down. Especially during these unsettling times. I am forever grateful for people who gave me a kind word, a smile, looked me in the eye with a firm handshake, and kept me going through many hardships and tragedies. After losing my 5 year old son to Cerebral Palsy and raising two beautiful intelligent daughters, family means everything to me. Every one of us has a choice to make. I'm challenging you to become an encourager too, If you aren't already. There's an surprising power that is released inside of you and I when we make a conscious choice to encourage someone.

Recent posts by David Henning International Podcaster
How it works
Get started in 2 minutes