Amelie Beaudroit
is creating Art for climate change
Select a membership level
The curious crowd
Yay, welcome on board!
- Here you'll get
weekly updates
, photos of the ongoing work, of exhibitions I visit... 
- a step by step view of the projects I work on from the application to the set up! 
- we'll be in touch: you can peep inside the studio, leave a comment, start a chat, this is a great way to get to know my work better!
- Additional contextual perks such as your name in the catalogue, poster, video... depending on the project I'm working on.
The fund-(h)er fonder
Limited (149 of 150 remaining)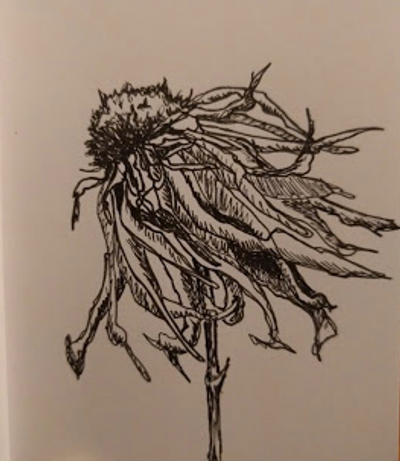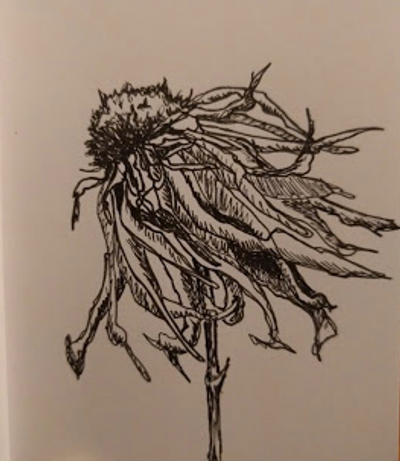 A big kiss through the ether to you! 
-if you support for a year, I will send you one of the
daily drawings
I do :)
- AND 3$ patrons have access to gif, small animated videos of how the works are done, so you can see more precisely how the paintings come to life!
The committed supporter
Limited (148 of 150 remaining)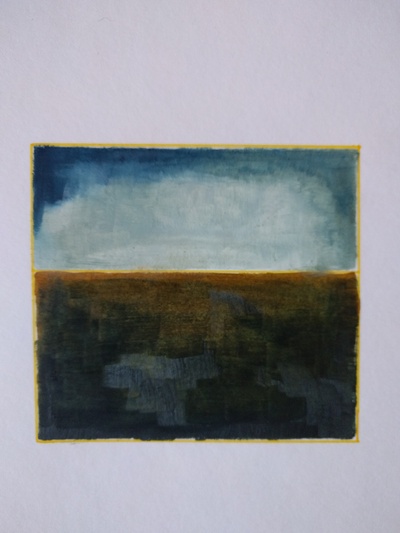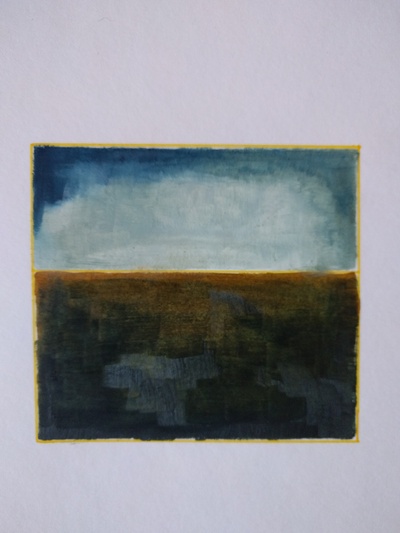 Amazing, thank you! This is great!
5$ patrons get: 
1 daily drawing after 6 months of support 
AND 1 small signed painting on paper as the one you can see above after 6 more months!
About Amelie Beaudroit
I am a french painter, installation artist, ceramic artist, writer and game designer.
I currently live in Canada, I've done several artist residencies and would like to do more. I'm genuinely concerned with climate change issues and ecology. I'm an intensive gardener, I was raiser by my farmer grandmother and I am tired to hear people say that the planet is fine. 
I think as artists we have a responsability to communicate through other means than information and that's why I dedicate my time to creating art that illustrates my approach to ecological issues. 
Other than that, I like dogs, the seaside, chocolate and the colour blue.
Cello is my favorite instrument, fig my favorite fruit and peony probably my favorite flower.
I paint and I make pots (under the instagram page Abe ceramics) and I write. These activities are what you'll support if you support me. 
Yes, climate change, global warming, ocean depletion, destruction and exhaustion of our global common resources, gaz emissions, the rise of plastic... I'm worried about all that, like I imagine many of you. 
My way of coping is to make art about it.  
About the link between our western vision of happiness and our notion of success through accumulating things and its consequences for the environment. I make art about the melting glaciers, I made a series of drawings for Patreons christmas about endangered species, I paint landscapes I don't want to see destroyed with human constructions. 
The difficulty today is that developing a project for even a small art centre takes months. I did it for a science museum and between the research, the works and the catalogue, it took me about a year of work. I can't work full time on these projects because they also don't bring much money in but they matter to me and to the visitors. They inform and they can be a trigger for change. 
Access to art and culture is important, it's my belief and it's what I devote my time and energy to.
What do I get by supporting her?
If you become a patron you will be able to follow the slow progress of my work as well as occasional posts about the films I've seen, the exhibitions I've visited, the good news, the bad news... LIFE.
If you click support on this page, you will support an artist, this is different from a kickstarter project, you will trust me to work on projects that I think are worth working on. 
I write posts I'd say twice a month in average, sometimes more.
You can put a single dollar and it will help me and I will be grateful. Also note that we can fine tune rewards if you have something in mind I'm totally open to that. Some people like to chat for example or skype their creators, that's likely something I'd enjoy doing, be creative and do let me know what would make you feel like it's a fair trade.
You can stop your pledge anytime, it is not complicated and it won't take ten clicks.
Give it a try, connect and see if you like it.
Doing this alone is difficult, financially but also emotionally. I need people to support me and make me think I am doing the right thing, that art is important to you too and to the hundreds of anonymous that will get to visit the installations and see the paintings.
Being an artist is absolutely great. It is! But people think because we love our work, we don't need money. That's where there is a little misconception :)
We love our work, it doesn't make it a hobby.
Our work takes a lot of time, there is no waiting for the sublime inspiration, it's work, it is to continue to explore new paths as well as repeating what you have learned to stabilise a skill.
It takes a lot of faith, a lot of engagement, a lot of motivation, to receive dozens of negative responses to your propositions and to still keep going.
It takes a lot of support.
So this is why I am on Patreon.
Whatever you can give, I'll give you something in exchange, I'm pretty resourceful, 
talk to you soon. 
Much love
Amélie
First things first: materials. I recycle a lot for the surface but I like a good quality painting ground and pigments.
1 of 4
By becoming a patron, you'll instantly unlock access to 72 exclusive posts
By becoming a patron, you'll instantly unlock access to 72 exclusive posts
Recent posts by Amelie Beaudroit
How it works
Get started in 2 minutes