Funny Mummies Podcast
is creating Comedy Podcasts
Select a membership level
Funny Mums Unite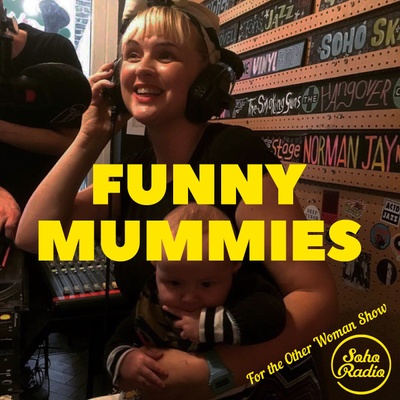 Thank you for supporting Funny Mummies Podcast - Funny Mummies Unite ! 
* Early access to the latest episode - you will receive
the podcast 2 days before its general release . 
* The gratification that you are supporting a podcast that brings so much joy and relief to other mums that maybe feeling fed up or alone .
* Helping  towards the production side of using studios and childcare for our host . 
* That you are part of what we hope will some day be a bigger thing making podcasts , female only comedy productions for  TV , radio and beyond !  .


Funny Mummies RULE
Wow Thank you so much for this support to Funny Mummies Podcast you RULE !
With this we will offer 
* Early realise of podcast 
*The full version on video so you can see our funny faces 
*Early access to tickets for live shows / live stream links
* Ask our host and guests a questions / advice via email
* Be contributing to  our guests  fee for childcare, thus supporting working mums and  getting more high profile guests .

About
Funny Mummies is the comedy podcast for those that hate parenting podcasts - hosted by comedian and mum of two feral boys Hatty Ashdown. Joined by funny mummy Gemma Beagly and guests from the world of comedy .Settle in for a good laugh and nose into a different mums world every episode . A honest and silly look into parenting and being bloody great women . Funny Mummies is like having a drink and a natter with your best non judgemental mum mate, but at the heart its a comedy podcast for all !
We have come to patreon to help support our fellow mums in the comedy industry as the United Kingdown and the world are living through a pandemic, which means comedy clubs, Tv and film productions are not open . Thus our amazing funny mummies are out of cash ! so we'd love to be able to keep live comedy and our mums alive ! we also really want to engage with what our listeners love and would love to see more of - so get in touch !
Recent posts by Funny Mummies Podcast