Future Sunsets
is creating music, art & the FS Family Community
Select a membership level
FS Family Patron
$2
per YouTube Video (or thing... typically 2-3x a month)
Access to the patron-only activity feed!
First listen on new songs! Audio before everyone else
Access to Patreon Lens for BTS of content creation
Behind the scenes photos
Access to the patron-only activity feed!
Access to FS PHONE LINE # (call in to livestreams)
Hang Out Squad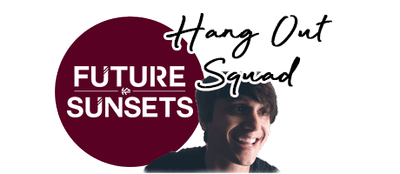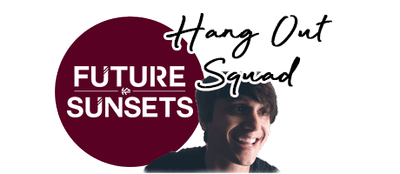 $5
per YouTube Video (or thing... typically 2-3x a month)
All rewards below this tier!
Access to Patreon Exclusive Streams and Announcements!
Learn the inner secrets of the FS Fam and become deeper friends
Creative Team, & Follow
$10
per YouTube Video (or thing... typically 2-3x a month)
All rewards below this tier!
I will follow you on TikTok, Twitter & Instagram! 
Join my creative team to be in my inner circle. I will make secret updates and ask for your opinion like song title, album art, and more!
About Future Sunsets
OCTOBER 2021 UPDATE!!!
   - New Tier Bonus Added! $20+ tier will get your name in a monthly thank you recap video!
_________________________

Welcome to my FS Patreon Family! Please look around to learn more about the community and all of the perks to becoming a member!

Here's the 
link
to the FS channel! Check out the videos! :)
Download Links For Goals/Prizes:

- Entire Music Discography (90+ Songs. See below for list) = http://bit.ly/musicmakesmefeelgood
Welcome the the Future Sunsets Family!
Future Sunsets is entering an exciting new phase! I am incredibly inspired for the
new music
, developing sound, covers, tours and so much more! And I want you guys to come along for the ride! 
But
first
, some of you are new here and some of you are old and I just want to talk a little about
the journey
 that has led up to now:
For the last few years, I have had the opportunity of relentlessly and passionately pouring my entire being into creating music and touring the world. I've released a ton of original music, covers and some very fun videos that have reached millions of viewers around the world.
For many young musicians, this is the dream and I am so fortunate and grateful to be at this place in my career.
Future Sunsets is so much more than a band. We are a community. We are a family.
I've seen first hand the affect that the music and videos can have to
heal & inspire
within our FS family. From sparking a smile, brightening someone's day, helping them through depression or suicidal thoughts, or even inspiring people chase their own crazy dreams, the impact within our community is incredibly powerful. So many of our fans have found best friends through the music. Countless people have told me how the music has given them hope to persevere through tough times.
That is exactly what Future Sunsets stands for... Perseverance.
I have had so many stumbling blocks and immense setbacks in my own journey that have led me to almost give up my music and everything I've fought so hard to achieve. Sometimes the healer is the one that actually needs the healing.
But if you know me, you know that I will never give up.
And I know that you believe in me and the music. Your support keeps me going. 
The name "Future Sunsets", was originally created in a time of extreme hardship and loss; it stands for determination through tough times and looking towards moments of beauty and clarity in the future.
So here's the deal...

Welcome to the Future. The only time we should ever be looking back is to see how far we come.
Understanding the impact we can make is so important. Future Sunsets is evolving. This is about
passionately
creating great content, building a strong community and inspire others to be the best that they can be. Change is in the air and have learned a lot about what works and what doesn't work. I will be creating art with more passion than you have ever seen before. And I want to grow and change with you.
And that is where Patreon comes in and helps strengthen this process. 
What is Patreon?

Honestly... Just watch this! 

Patreon is an incredible platform that enhances our relationship! You can directly support the music and creation and get some sweet rewards as a thank you for your support! In essence you become a patron of the art (hopefully you like our art :). In this case you would be pledging to donate a small amount for every creation that is released!

YOU are the solution! Without you, it is becoming increasingly difficult to find the resources to create and release the content I want to create. Soooooo...I need your support, your patronage, YOU, so that I can continue share more art with you. When I'm inspired, I like to create, and you guys make it possible! You guys keep me doing what I love to do! I am SO fortunate to have you!

**You can contribute as much as you want or nothing at all! I am so grateful to have you listen to the music and watch our videos. The pledges that you give will ONLY take place when we release actual music videos for originals and covers. Vlogs, tour BTS, and other random videos we upload won't apply. Realistically we will be uploading 1-2 music videos a month. (You can be a patron for however long you want and cancel at any time as well.)
Thank you all so much for the love!
David
Once I reach this goal, I will do a PUBLIC livestreamed concert for everyone on the interwebs! I'll possibly even bring in some special guests and showcase some new music!
4 of 4
By becoming a patron, you'll instantly unlock access to 281 exclusive posts
By becoming a patron, you'll instantly unlock access to 281 exclusive posts
Recent posts by Future Sunsets
How it works
Get started in 2 minutes