Select a membership level
Buddy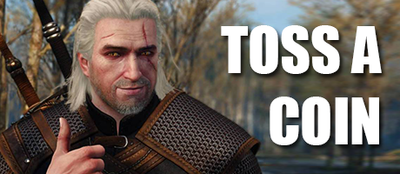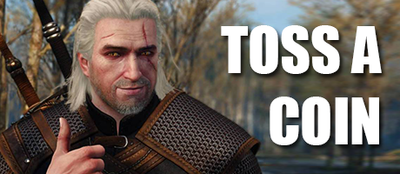 All Patrons on 1€ or more will instantly get:
Access to every single GDKeys design article, present, and future, my proven, production-ready design tools, and every other post.

Invite to our Discord private server where we debate game design among experienced peers, give feedback on each other games, and talk about games in general.

A direct line to reach me for any design questions or feedback
Join our community today!
Includes Discord benefits
Supporter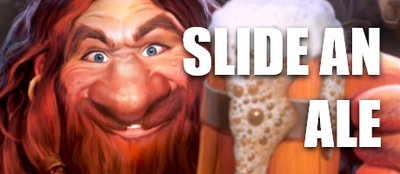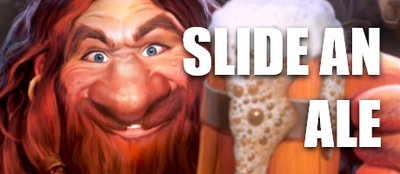 On this tier, you will get:
Every benefit of the Buddy tier

The Supporter Role on our Discord, to show off your support
This tier doesn't grant you any more perks than the Buddy Tier and is here for support only. It is extremely appreciated, but not needed as I believe anybody should get access to it all, regardless of their means.
Includes Discord benefits
Champions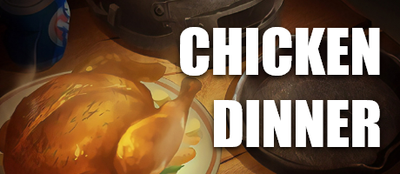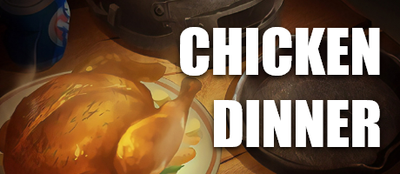 This tier will instantly grant you:
Every benefit of the Buddy tier

The Champion Role on our Discord, to proudly display your unwavering support!
This tier doesn't grant you any more perks than the Buddy Tier and is here for support only. It is extremely appreciated, but not needed as I believe anybody should get access to it all, regardless of their means.
Includes Discord benefits
About Nicolas Kraj
Hi! My name is Nicolas Kraj: 
I am a veteran Game Designer that will be your side-kick designer/consultant/teacher/supporter.
I will give feedback on your games, share my experience with you, give you my personal, production-ready tools, teach you what I hoped someone had taught me when I was starting, and globally support you as much as I can. You can already read plenty of my publications here:
We are also
a community of expert developers with its dedicated Discord
. We are supporting games like 
Weaving Tides
, 
Roboquest
, 
FairTravel Battle
, or 
Mage Noir
to name a few.
About me
I have spent 12 years in the design industry, I shipped more than 11 games on 7 platforms. I have been Design Director on
Ghost Recon
, Lead Game Designer on
Assassin's Creed Origin
and
Immortals Fenyx Rising
, Senior Game Designer on
Beyond Good and Evil 2
and
The Crew, 
and UX Designer for
Marvel
,
Just Dance
,
Raving Rabbits,
and
Might & Magic
to name the most significant ones (and the ones I am allowed to mention). I am currently Senior Line Designer for Focus Entertainment.
What you will find here
First of all,
a strong community of game designers and developers striving to learn, grow and support each other
. Come with your questions, experience, your game, or prototype: you will fit right in! On top of managing this community, I am writing articles on the GDKeys website based on the needs of my Patrons and the discussions we are having on the Discord. My articles, for now, have been focusing on:
"Keys to…" Design topics breakdown: focusing on specific design topics, I share with you my methodology, efficient approaches, and keys to apply directly in your games.
Design tools: sometimes, the right excel, deck of questions, or methodology can make all the difference. So let me share my tricks and personal tools with you! They will often come as a complement of a "Keys to…" article, and will always be ready to use, no strings attached!
Design-related extra topics: video game design has connexions to a whole range of other disciplines, and I love to draw parallels between them: it makes us see problems differently, and grow as game designers.
Etc.
Talking about our community, there is an important rule in place:
every question, feedback, proposal, and suggestion is shared with everybody on the Discord
: you will have the unique opportunity to follow and learn from a multitude of teams and games, and bring your own contribution to the place.
Have you ever wondered how to build a reward system that drives players' engagement? How to deal with players onboarding? Create a killer gunfeel in a shooter? What are the go-to rules for a robust signs-and-feedback system? How to balance your difficulty? Cross your game's systems in a cohesive experience? Playtest your game? Well let's try and answer all those questions, and many more, together!
Supporting GDKeys
A fair share of the content of this site won't be gated in any way. I do not want to create an exclusive platform, and it is perfectly fine if you are just passing by and learning a few things along the way. Should you decide to support GDKeys though, you will slowly but surely make this site more self-sustaining (while making me deeply grateful at the same time). It will also come with perks for you too!
You will become part of our community and get invited to our private Discord Channel.
You will also get access to the Patreon exclusive articles. My design tools, more personal articles, or the ones that make sense to be discussed between us, and not with the entire world.
In short, you can see your support as
a ticket to our premium community and probably the best help you could ever get on your designs for a few bucks a month
.
What you should know
Should you decide to support me, please consider that I am also working full-time and that GDKeys is done in my free time, evenings, and weekends.
I am doing my best to bring fresh content on a regular basis, and provide as much support and help as I can, but some irregularities will happen because of this situation.
It's been years that I feel like sharing what I accumulated of knowledge this past decade making games or leading teams making them, and I can't wait to share them with you!
As always, pardon my French, and see you around!
Nico
--------------
PS: If you want to put a face on a name, this is me bragging during the
The Crew
launch press conference at Igromir (Moscow) in 2014, I didn't have my grey hairs, beard, and wrinkles yet, so let's keep this picture forever shall we?
Become a patron to
Unlock 28 exclusive posts
Connect via private message
Recent posts by Nicolas Kraj