Niclas Huschenbeth
is creating instructional and entertaining chess videos
Select a membership level
Pawn
Join my newsletter and get the PGN of my collection of the greatest chess moves of all time (90+)
Suggest questions for future interviews with top grandmasters 
Get access to the private Patreon activity feed where you can ask me questions and connect with other patrons
Knight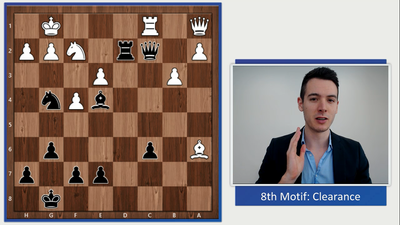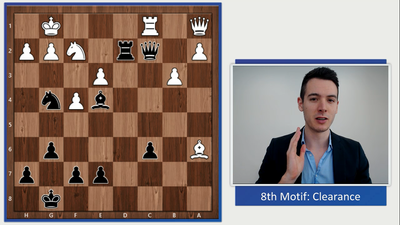 All of the above PLUS:
Get access to my 2,5 hour interactive video course  "Fundamental Chess Tactics"  
Be listed as a supporter in the description of my YouTube Videos
Get access to one of the past patron coachings (one hour long) per month
Rook
All of the above PLUS:
Personal shout-out/thank you message in a video
Suggest video and playlist ideas
I'll follow you on various social media channels like Twitter, Facebook etc.
About Niclas Huschenbeth
Why are you on Patreon?
Hey, this is Niclas.
I'm a Chess Grandmaster from Germany, aspiring to
become one of the Top 100 players in the world
. Also, I love to
share the chess knowledge
I have acquired over the years through my YouTube Channel. Now, with Patreons's and really your help, I want to
combine these two passions
. I want to play in top tournaments all over the world,
competing against the very best.
At the same time, I want to
share my progress
through my channel and
help and inspire others to improve their chess
. Now, to compete in strong tournaments, collaborate with other grandmasters and be able to focus my energy on achieving this goal, requires financial support and
that's why I am on Patreon. 
Currently, I have a chess rating of
2590
 (July 2017) and am ranked
No. 8 in Germany
and
No. 265 in the world
. To enter the Top 100, I need to achieve a rating of about
2650-2660
. You can check out my statistics 
here
.
How does it work?
If you wish to support me on
my journey to reach the Top 100
, you can choose a specific amount you'd like to contribute each month. Depending on the amount you choose, you
receive certain rewards
(besides my infinite gratefulness).
For example,
if you pledge $5, you receive my 
2,5 hour video course
 on the
most important tactical motifs in chess
, get access to one
past
patron coaching per month
and be listed as one of my
supporters on YouTube
(if you wish so). You also
receive all the benefits of the $1 reward tier
.
Of course, you can cancel your subscription at any time. Please don't support me if you need the money yourself :)
Where does my support go? 

Your support will enable me to play in strong tournaments all over the world,
crossing swords with elite players
. Also, your support will allow me to
collaborate with other grandmasters
and
employ seconds to help me with my preparation.
Going to tournaments and collaborating with other players will give me the opportunity to
create more content
for my YouTube channel in form of
tournament vlogs
,
interviews with other grandmasters
and of course,
game analyses
. I'm also considering doing
live streams
in which you can
train alongside with me
. 
Here's what I do on my channel
Game Analyses

I love to analyze and explain top grandmaster games
as well as my own games. Here's my analysis of a 
fantastic game featuring a queen sacrifice
between
Fabiano Caruana
and
Hikaru Nakamura
from the London Chess Classics 2016:

Live Commentary


Similar to game analyses, I also very much
enjoy commenting live on world class tournaments
. Here's my live coverage of the
thrilling tiebreaks in the World Chess Championship 2016
between
Magnus Carlsen
and
Sergej Karjakin
:


Matches Against Other Chess YouTubers

This is so much fun!
I love to play against other chess players on YouTube
, playing competitive matches up to five points and commenting on my moves while playing. Here's a game from a match I played against
famous YouTuber
Hutch
. What was special about this, I played
blindfold
, that is I could not see the pieces during the game. As you can imagine, it was a mess! 


Instructional Videos


I love to teach and share my knowledge
from what I have learned in
my over 20 years playing chess
. For example, in this video I show you the technique of 
how to checkmate with knight and bishop
: 
If you want to support me on my journey
becoming one of the best chess players in the world
and/or like me to
continue putting out content like the above
, you can choose a reward level from the right hand side.
By becoming a patron, you'll instantly unlock access to 34 exclusive posts
By becoming a patron, you'll instantly unlock access to 34 exclusive posts
Recent posts by Niclas Huschenbeth
How it works
Get started in 2 minutes