Gabriela Travels
is creating Videos
Select a membership level
Travel Buddy
Most likely we get to know each other better and be able to be part of the community as well as finding more about the girl behind the camera :)
Explorer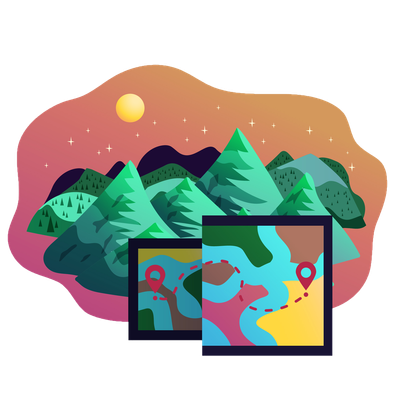 You get to see first the process of creating things before they are available and published on my account and where I'll travel next. :)
Adventure Seeker
You can take part in polls, decisions, and help me realize the best video while I'll take note of your feedback and what would you like to see more, as well as updates about the places I visit and will make the subject of my work. :)
About
Hey :)

I am not so good in describing myself but I will try to tell a little story.

Well, my name is Gabriela but you can call me either "Gabi" or "wolfy". "wolfy" because I love wolves. Each one of us find himself in an animal so wolf it's the one for me.
"Wolves and women are relational by nature, inquiring, possessed of great endurance and strength. They are deeply intuitive, intensely concerned with their young, their mate and their pack. Yet both have been hounded, harassed and falsely imputed to be devouring and devious, overly aggressive, of less value than those who are their detractors." Clarissa Pinkola Estes

I have a twin sister. I am a little introvert (actually more). I try to make new friends but I am very selective as I don't need fake people around me. I've been there way too many times so now I am trying to keep into my life only the ones who really deserve to. I love animals, wild animals and dogs. I also love to drive. For now only a car, but in the near future (I hope) I will ride a motorcycle, as it's a very big dream of mine and I am working hard to achieve it. I also like spending a part of my free time gaming. I play video games since I was 11 or so. Hmm..what else..oh, I love reading books - living others stories.

Currently I am studying Finances and Banks in Bucharest. From time to time I try to change the routine of "eat, sleep, study/work, repeat" and I like to get some friends and visit other cities or different places where we haven't been before. I just love to get in a new place and find the beauty of that city, especially the wilderness. I like to get lost traveling and discovering different waterfalls, caves, mountains, ravines, and so on.

My parents, especially my father, traveled a lot in his youth so I guess I've got this from him somehow as it's not a passion anymore but it's in my bones. I feel "home" in the wilderness. I just can't describe those moments when you are camping and telling stories on a camping fire, maybe singing on a guitar..the early mornings to watch the sunrise with a hot cup of coffee in your hands.. climbing the mountains and discovering their secrets..the views from the tent, when nothing else matters but only having good times and creating great memories with the right people from your life...watching the fog of the mountains in the cold days or after a stormy night..waking up on 3-4 AM just to watch the stars and the moon.. and so on :)

I remember I was traveling with my family since I was very, very young, but for about 7-8 years we started the camping adventure. At the beginning of 2017 I've got a GoPro camera which I take with me in all my travels and I record everything then make a short movie about it. In this way I am sure I can get back to those moments whenever I can't go into the wild.

When I reach $500 per month I will buy a drone so there are more diversity in my videos and get to properly enjoy the places I visit.
1 of 2
By becoming a patron, you'll instantly unlock access to 19 exclusive posts
By becoming a patron, you'll instantly unlock access to 19 exclusive posts
Recent posts by Gabriela Travels
How it works
Get started in 2 minutes