Game Maker's Toolkit (GMTK)
is creating videos on game design
Select a membership level
GMTK Fan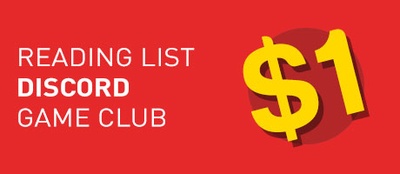 All Patrons on $1 or more will receive a monthly reading list with articles and videos I think you'll enjoy.
You'll also be invited to the Game Maker's Toolkit Discord server. And can take part in our regular GameClub discussion (relaunching 2020).
Includes Discord benefits
GMTK Super Fan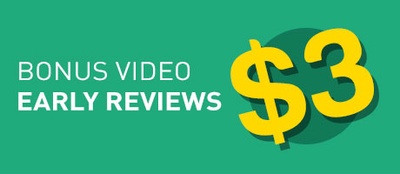 Every month you'll get an exclusive bonus video where Mark talks about the games he has been playing recently.
Plus, you'll get early access to written reviews for the newest releases.
Plus all previous tier rewards.
Includes Discord benefits
GMTK Ultra Fan II Turbo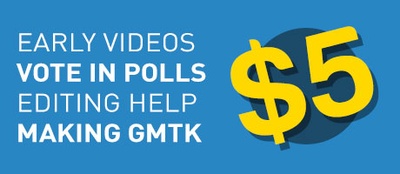 At this tier, you'll get to watch each episode of Game Maker's Toolkit, Boss Keys, and any other video 24 hours early.
Plus, you'll get loads of behind-the-scenes goodies such as sneak peaks at upcoming episodes, editing tutorials, polls for voting on future topics, and more.
Plus all previous tier rewards.

Includes Discord benefits
About
Hi! My name's Mark Brown, and I'm the creator of a YouTube series about game design, called 
Game Maker's Toolkit
.
In each episode I strive to reveal the hidden genius of my favourite games, demystify the design process, pass on the philosophies of the world's best designers, or take a critical look at the most recent releases.
I've talked about 
how Cuphead's bosses are designed
, the secrets of 
good artificial intelligence
, the creation of 
God of War's Leviathan axe
, and the 
world design of Dark Souls
.
The videos are for both gamers looking to learn more about their favourite hobby, and new designers looking to find out more about how games use their design to challenge us, deliver fresh experiences, and tell interesting stories.
And beyond that, I've done a 
game-by-game breakdown
of the interconnected level design of Zelda and Metroid, run two wildly successful 
game jams
, and created a series about 
designing for different disabilities
. I also stream, here and there, on YouTube.
I've got endless ideas for new episodes - and I want you to help me make them!
What is Patreon?

Patreon is a service where you can pledge to send a regular payment to creators, so they can support themselves and keep making new stuff.
Patreon is better for creators than advertising or sponsorship. The content is 100% uncompromised, payment is more predictable, and creators don't need to stoop to clickbait content or other shady practices.
Patreon means that creators serve their viewers, not advertisers or corporate sponsors. And where the viewers choose what deserves to be made and who deserves a voice.
How often will I end up paying?

You pay per month. I always release at least one video a month, but almost always will put out two. (In the very unlikely circumstance that I don't make a single video, I won't charge anyone for that month).
Why do you need the money?

Starting in 2017, I was able to make Game Maker's Toolkit my full time job. So, Patreon is now my primary source of income. I therefore need the money to, like, pay my mortgage and stuff - all while spending upwards of 100 hours researching, writing, editing, and publishing the latest episode of the show.
I also use the money to purchase equipment for the show (like hard drives to store game captures, better capture equipment, and new consoles), games, online services, and stuff like that.
What's in it for me?

All Patrons pledging $1 or more get updates about the show and a terrific collection of articles and videos that should be of interest to any fan of GMTK. Plus, you can take part in our regular GameClub discussions and join our Discord server.
Pledge $3 a month and you'll get a bonus video each month. This is called Game Maker's Playlist and has quick-fire impressions of at least three games that Mark has been playing recently. You'll also get early access to Mark's written reviews.
Those who pledge $5 will get new episodes of Game Maker's Toolkit 24 hours early and will get loads of behind the scenes goodies, editing tutorials, chances to vote on topics for upcoming videos, and more.
And those who pledge $10 or more will appear in the credits at the end of every video. 
Will I get previous Patron-only content when I subscribe?

Yes, but I think it only happens after your first payment has been processed (which happens at the beginning of the month).
Anything to declare?

I also sometimes work as a freelance writer, consultant, lecturer, and speaker so I sometimes get paid for that. I sometimes receive free games from developers, but will make this clear in the description for any video that talks about the game at length.
Recent posts by Game Maker's Toolkit (GMTK)
By becoming a patron, you'll instantly unlock access to 400 exclusive posts
By becoming a patron, you'll instantly unlock access to 400 exclusive posts