Gandabbas Hermitage
is creating Chocolate
Select a membership level
First Fruits...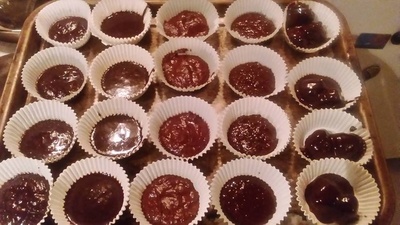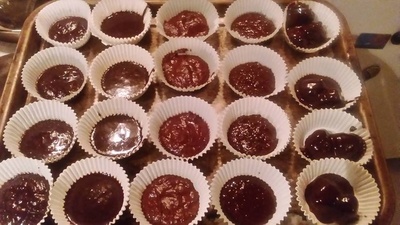 receive one distribution of chocolate per year 
( for you, or you can send to a friend) and monthly updates on new chocolate creations and other confectionery news as it arrives...
A Gift from a Gandabbas
Limited (100 remaining)
A monthly distribution of chocolate for yourself, but remember these chocolates are best experienced with loved ones.   So you can send them to someone else as a gift
A finger in the bowl
Limited (12 remaining)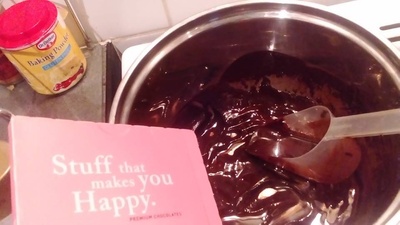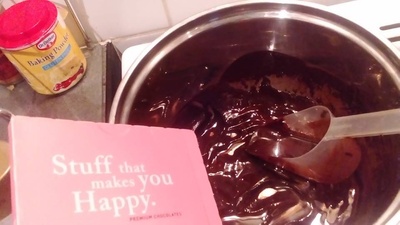 As well as receiving a monthly distribution, you can come to the hermitage and learn a little about chocolate, or the buddah, or maybe both.  If you can't make it yourself you can gift a visit to someone who enjoys making chocolate, and we'll send a little video showing you their progress
About Gandabbas Hermitage
Gandhabba : (m.) 1. a musician; a heavenly musician belonging to the demigods; 2. a being ready to take a new existence.
Gandhabbās were traditionally muses that were also heralds; they employed and enjoyed their artistry to attract and direct aspirants and lay people to the divine.
Gandabbas chocolates are made using fresh, locally sourced ethically produced ingredients, to bring us all a little bit of heaven. This experience is rich, and indulgent, and is best shared with loved ones.

I've been a professional musician for around  twenty five years now, and that job has enabled me to travel around the world and meet many different people. One day in Singapore,  after a 13 hour flight from London.  I was really famished, and looking for something to eat.  A friend too me to Max Brenner's chocolate store.  I had a hot chocolate and the Theobroma Cacao ( that's cocoa to the rest of us)  kicked in, really amplifying my gratitude that I'd managed another successful long flight, and that  friends all over the world that could make moments more magic. 
A few years later I found myself back in Singapore.  My friend took me to Laurent Bernard's patisserie.  The chocolate cake I had there was the most amazing experience.  If I had had the money to fly all my friends there to taste that chocolate I would have done it.  It was that good.

Gandabbas chocolate is my way of sharing that feeling with you.  They are a reminder that the best moments in life are shared with loved ones. As a musician I've really enjoyed bringing joy to thousands of people at a time, and at the same time, sometimes it's nice to be able to be part of a more intimate moment...

The Gandabbas Experience
Gandabbas Live

The chocolates are fresh, hand made, home made, and unless specified, dairy free.  They are made to be experienced within a day of being received.  preferably within an hour.  the best way to do this - and the closest I can get to creating my Singapore experience for now - is to have live events, where gandabbas can meet and share tastes, flavours, inspirations...and of course chocolate

1 of 2
How it works
Get started in 2 minutes