Geran 'Gar1onriva'
is creating Quality Video Entertainment
Select a membership level
Rivan Tier - Video Voting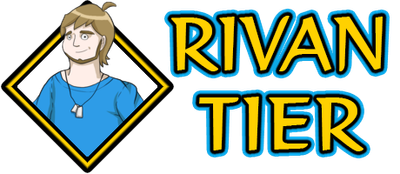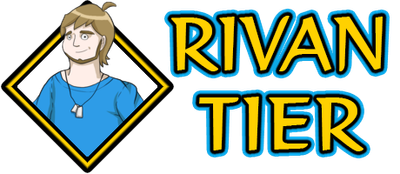 Vote each month on five First Impressions options. The top one or two will be made the following month.
Same for five Top/Bottom 5 options.
Access to patron-only posts.
Elma Tier - Discord Role
An exclusive role on the Official Gar1onriva Discord server.
Requires Discord account.
ALL PREVIOUS REWARDS.
Includes Discord benefits
Minun Tier - Main Series PokéSins
Access to all Season 1, 2 and 3 (Main Series) episodes of PokéSins on my website (by logging into Patreon through the site).
ALL PREVIOUS REWARDS.
Includes Discord benefits
About Geran 'Gar1onriva'
My Website

My YouTube Channel
Helllllo and welcome!
I am Geran, also known as Gar1onriva. I started YouTubing on a whim back in 2011, making poor quality Minecraft videos. Since then, my channel's expanded to feature ongoing single and multiplayer games, one-off looks at various games, Top/Bottom 5 lists and anime reviews.
In November 2013, I tried new waters for my channel by making a parody of CinemaSins, mock-critiquing the late nineties Pokémon anime, calling it PokéSins. Over the next year, my channel's popularity greatly increased, elevating me from around 100 subscribers to over 5,000. A bit surer on my feet with the comedy I was presenting, I decided to completely reinvent the style so it was uniquely mine, keeping the name PokéSins.
This new style, while inspired by CinemaSins, uses a compound scoring system made of Plusles and Minun, denoting positive and negative points respectively. Despite some mixed reception to begin with, most viewers seemed to like my new style and continued to support the series.
I started this Patreon to support that series during its times of copyright-crisis, but as my channel has gaming, general and PokéSins content, it's only right that my Patreon reflect that.
With multiple single player, multiplayer and one-off gaming videos, not to mention a more recent focus on anime and roleplaying, the Gar1onriva channel has something for everyone. Why not try something new today?
Why Patreon?
After I began to monetise PokéSins, I was fairly content with the ad revenue, especially after joining my first network. This, however, began to change when I started receiving copyright flags on my PokéSins uploads, blocking their monetisation and stopping me from uploading another until the dispute was settled. Don't worry though; my work comes under fair use, so I'm not breaking any laws.
This massive limitation on the series caused quite a stir among my viewers when I brought it to light and I was overwhelmed by the support they offered. Up until now I've resisted suggestions that I upload the episodes on other sites until the flags are cleared because I've come to rely on the income from the ad rev. That was when I began considering Patreon.
These days making video content is my full time job and I rely heavily on Patreon money to supplement my ad rev and merchandise sales. With my patrons' support, I can continue to produce 5+ new videos every week.
What Do I Get?
Aside from putting a smile on my face and ensuring the good stuff keeps on coming, I have lined up a host of rewards and milestones to give you some actual incentive to pledge to me.
Whether you want your say on what videos I do, to see special episodes not released to the general public, to game or even chat with me on Discord, I think there's something for everyone. See to the right for a full run-down of the rewards.
Thank you for reading my page.
I hope you'll pledge my work and help PokéSins & my channel evolve.
Note: Payments are made immediately. You then get immediate access to PokéSins by logging into Patreon on my website.
$1,686.89 of $2,000
per month
PokéSins Movies. You read that right. At this stage I will definitely be making the first FIVE MOVIES. These will be entirely free for all.
5 of 7
Become a patron to
Unlock 523 exclusive posts
Connect via private message
Recent posts by Geran 'Gar1onriva'
How it works
Get started in 2 minutes