GeekStuff: TNG
is creating Podcast Content
Select a membership level
Geek Stuff Discord server
• Chat with members of the show and other Patreon contributors. Discord is a text/voice service that's set up like an exclusive chat room. 
Includes Discord benefits
Early Bird Special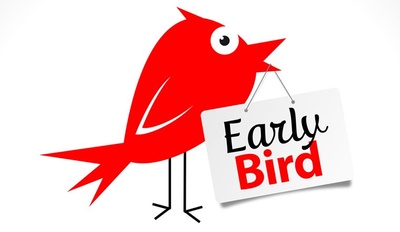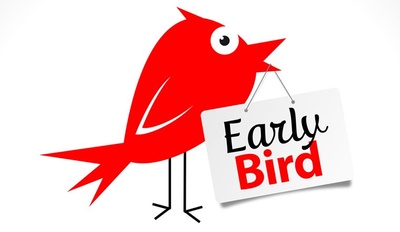 You'll get the latest show a day and a half early. (Which is usually Tuesday night)
Sneak peak at each week's prep sheet.
Includes Discord benefits
The Bonus Round
 A weekend bonus show. This can be an in-depth review on a product or mini-show on stories we didn't get to the week before.
Two Vintage shows per month (provided we stay above $100)
Includes Discord benefits
About GeekStuff: TNG
What is GeekStuff: TNG?
A multimedia geek experience! GeekStuff:TNG (formerly "Big Kev's Geek Stuff") has been around for over 15 years, creating various content, including over 600 online episodes, many XM Satelite and Sirrius/XM Satelite Radio episodes and specials, product review and celebrity interview videos, as well as an active social media presence! We passionately talk about any and all topics that make up Geek Culture, including comics, movies, TV, toys, collectibles, all manner of gaming(video, board, miniatures, and role playing, just to name a few!), animation, and more! Most importantly, we are authentic voices in the community, not phonies or fakes with an agenda. We are honest about our opinions, and aren't being paid to say we like anything or trying to convince you to do so. We are here to inform and entertain our listeners, and give them a break from their troubles; to present the news that is shaping and reshaping Geek Culture, along with a few laughs (with us or at us).

Who is GeekStuff: TNG?
-Big Kev: Decades of knowledge, experiences, and insight into the culture. Kev has interviewed creators, performers, and "statesmen" of the culture. Strong opinions of both support and criticism are the hallmarks of his character, as is his sense of humor!

-Monte (aka "Mr. Mayhem"): A comic industry specialist, who also specializes in the Horror genre. Monte is the engine that keep the show running, creating and implementing new and exciting formats for the show to reach audiences on any platform.

-The Sandwich: He has risen in the ranks, from Convention Booth Hand, to Director of the Geek Stuff Product Archive (a role he continues to this day), to "Third Chair" On-Air Talent! The Sandwich is the "youngblood" of the show, who brings the geek trends of his generation to the table, while learning about the culture's past.

And a fantastic support crew, who fill in the blanks!

The History of GeekStuff:TNG
Prior to launching "Big Kev's Geek Stuff", Big Kev and the legendary O.G., had already garnered a following, with their individual websites, and Kev's frequent appearances on several radio shows. The next natural step was a show of their own. There had never been a show that has a broad-based focus on Geek Culture. Along with the original producer, Mr. Fantastic, "Big Kev's Geek Stuff" was born. The show quickly became a regular on XM Satellite Radio, and then Sirius/XM Satellite Radio. Through the years, the show has gone through a variety of changes; there were many ups and many downs. Through it all, the show has retained its core values and still strives to be all it can be for the fans. In 2019, it was decided that, with O.G. Moving to an Executive Producer position, Monte moving up to Co-host/Producer, and the promotion of The Sandwich to On-Air, it was time to transition and rebrand the show for a new era. "GeekStuff:TNG" has arrived!

Why We're on Patreon
WE NEED YOU! The show is largely funded by the support and donations of friends and fans. And YOU can be a part of it. With the help of our Patrons, we will be able to keep the show state-of-the-art, and explore new and upcoming platforms. Your participation means we can, for example, have a presence at more conventions, do more give-aways, and be able to promote and grow the show to even greater heights. And in return, our Patrons will enjoy special "Patreon-Only" content, get "first looks" at what we are working on, and be among the first to experience new features, platforms, and more! As a Patron, you will help usher in and continue the legacy of THE longest running Geek Culture podcast/show/experience out there! Join us!

BTW … Thank You!
And, on that note . . . Thank You!
If you've made it this far — THANK YOU!
If you already listen to the show — DOUBLE THANK YOU!!
This enterprise is truly a labor of love. It's always been about having fun and entertaining people. The friends we have made throughout the years, and the opportunities this show has presented us, has always been the reward. Asking you to consider becoming a Patron isn't about us making money, it's about making the show BETTER, offering the fans MORE, and pushing the legacy FORWARD. So again, please consider joining us as a Patron, at any level. It would mean everything to us if you did. Thank you, Thank You, Thank You!!!

Become a patron to
Unlock 480 exclusive posts
Connect via private message
Recent posts by GeekStuff: TNG
How it works
Get started in 2 minutes