Generation PZ
is creating exclusive services and content for education and entertainment.
Select a membership level
Support PZ
This tier is for anyone that wants to support PZ and all the services it is providing for the community. You will have access to all the content exclusively produced by PZ and posted here.

Sponsorship Package
Welcome to the PZ Community! As an entrepreneur or brand, we would like to offer promotional services in the form of benefits:
Promotion of your chosen brand or business.
Priority placement
Promotion on Website
Promotion in PZ Content
Collaborative Production Services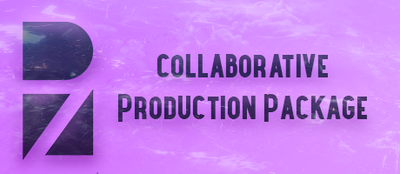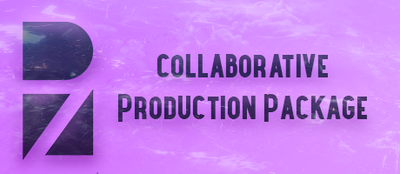 The PZ Production Team will collaborate with you on providing:

- Content Filming
- Content Post Production Editing
- Content Social Media Marketing
- Up to 8 Short videos (1 Minute) a Month
- One 45 Min Max Video a month
- Creative Direction


About Generation PZ
ABOUT US

Hi, my name is Saif. Director of PZ and public speaker and podcaster.
Once again this country finds itself in yet another lockdown, and our children and young adults find themselves in a dire situation whereby COVID disruptions are hugely affecting their time with education and their quality of education. This isn't going to just affect them for these few years, if nothing is done about it, this will affect them both economically and socially for decades to come.
Here at PZ Tuition, we're adapting and revolutionising the industry. We're building a community of students, from the most impacted generation during this year, Generation Z. Our vision and ethos is based on helping the community during this pandemic, not everyone can afford regular tuition due to redundancies and being put on the furlough scheme, and therefore we want to provide a service that caters for everyone.
Our altruistic staff are either qualified teachers or students that have all completed their studies at amazing schools like Brampton Manor Academy and are now studying or graduated from universities like Cambridge, LSE, Kings, Warwick etc.
You get the picture;
Using apps that this generation are most familiar with, like Discord, we will be assisting students with support across GCSE and A Level subjects, this will be done through weekly virtual sessions across various subjects, as well as student mentorship by our PZ Tutors. Students will be able to ask for support around the clock on discord and find quick help for their studies. Students can then opt for One on One sessions with tutors and gain insight of how top students achieve the very best grades. All our sessions are quality checked and each student and parent will receive progress reports every month.
We will also be running weekly workshops in CV Building, personal statement support, Interview Prep, Branding and marketing for upcoming content creators, Entrepreneurship, as well as Financial Education; including things they don't teach you in school, like taxes and how to grow your finances.
But it doesn't stop there! We have just launched our internship program, taking on sixth form and university students in an intense and engaging environment of work. Through this we are able to offer another tier in content creation and production.
This growing community will also be able to engage in games online together, or discussions about their hobbies and interests, their love for football or maybe they just need people to play Among Us with.
All of this at an affordable cost. All payments will be made through Patreon and you may opt out at any time!
Essentially we are building one of the first ever Virtual Youth Centres that caters for high-end education, as well as growing the skills of the students.
Therefore it is my pleasure to also announce that we are also offering WORK EXPERIENCE for university students, with the ability to work from both the safe and socially distanced office in Ilford and at home. When your employer asks you what you've done within the gap of time out of work, you can list to them everything you've done with us and receive an outstanding reference from the directors of PZ.
For more information, call us now at 07535352255 or email us at
[email protected]

How your support will make a difference:

There are
twoways
your donations and support will help:
1. Maintenance:
This includes paying the tutors and both our physical and virtual infrastructure.
2. Development:
To help us improve our services, equipment and marketing.
By helping us develop you are giving us the ability to invest into other ways to build the virtual youth centre -  to then not need to depend on donations but allowing us to give you content and be sustainable on our own efforts. However your generous donations will always be appreciated if you still want to continue to support us when we are then able to support ourselves. Think of us as an investment towards creating content that will benefit the current and next generation.
Thanks!
Every patron is appreciated! We started off without the expectation of racking up loads of patron supporters. But with the goal of wanting to genuinely impact on the community, our community. Each person makes a difference towards reaching this simple goal.

1 of 1
Become a patron to
Connect via private message
How it works
Get started in 2 minutes