Ghools' Miniature Painting Tips
is creating Inspiration & Motivation for Miniature Painters
Select a membership level
No More Tiers
Access to my Complete Video Library of over 200 ad-free Quick Tips, Painting Guides, and 'AtPD' episodes.
Access to videos ahead of Public release, and ad-free.
Access to all Patron-only posts.
Access to All New Episodes of 'At the Painting Desk'. A longer, less formatted video that will feature the painting of entire models.
My knowledge will be at your disposal.
Exclusive access to all of my Work-In-Progress
Exclusive access to GhoolsWorld Discord where you can post your work for critique, chat, get inspired and more. 
Includes Discord benefits
Ghools' Paint Club
Limited (0 remaining)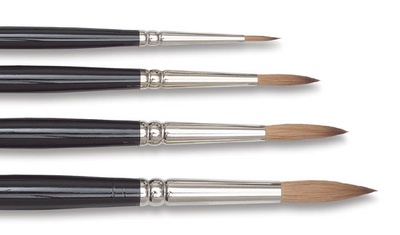 You get a Special Membership Pass to Ghool's own 'Paint Club'. And the first rule of 'Paint Club' is, 'You Don't Talk About Paint Club!'
Annual Painted Commission Miniature.
Each Year of Patronage at this level, Patrons get to receive a painted commission miniature from me!
Each model is chosen by the Patron, is approximately $30 retail,  and painted to your specifications.
All $1 Tier Rewards.
Includes Discord benefits
About
Welcome to GhoolsWorld!
I hope you enjoy your stay!
I am here to help you paint - more, faster, stronger, better!
The support you provide should be viewed more as assistance in helping me create content. If you like what I do, and want me to keep making more content then become a Patron!
I try to release at least one video per month. But sometimes there might be a couple of months per year where no video might be released that month. I'll admit that I don't offer much in the way of rewards. But, I also don't ask for much either, and in order to access all of my benefits will only cost you a buck!
Patrons have some exclusive videos that won't be released to the public. Currently, there is about 20 hours or more of exclusive, Patron-only, ad-free videos.
The Perks of Patronage:
All videos for Patrons are ad-free.
Access to my Patreon Discord.
At least 1 week advanced release on all videos.
Now, onto the bragging and puffing myself up....
If you're looking for experience painting minis, you're in the right place!
I've been miniature painting for over 35 years.
I've been
writing and filming miniature painting tutorials for over a decade
on the BrushThralls site, Hand Cannon Online, and even in No Quarter magazine.
Have I won any awards/trophies?
Most recently, I won the
Best in Store
for Games Workshops'
Everchosen Painting Contest
.
My biggest claim to fame is the near complete sweep of every painting category during Privateer Press'
Lock n' Load convention in 2012
. I won Best in Category for Single Model, Group/Unit, and the overall title of
Grandmaster
. I have also won two Hardcore Master Craftsman (Best Painted) medals for my Warmachine and Hordes armies during the Lock n' Load 2011 and 2012 tournaments. I have another dozen or so minor awards and trophies from various local and online contests.
I hope that gives one enough of an idea that I might know what I'm doing. Most of the time. Sometimes. Maybe. Perhaps......Paint it Forward.
Become a patron to
Unlock 349 exclusive posts
Connect via private message
Recent posts by Ghools' Miniature Painting Tips