Gillian Polack
is creating fiction, essays, aides for writers, history, foodstuff
Select a membership level
Foodies!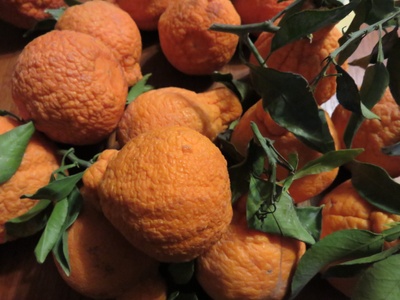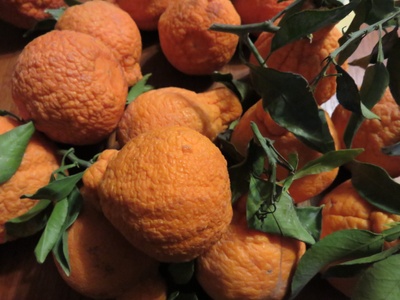 By request (lots of request) I'll post a recipe a fortnight on my Patreon page, just for patrons! Some will be mine, some historical, and some may even be from whatever fiction I happen to have out for my fiction has recipes behind it. (Just to make it clear, if you donate more than $1, you get access to the recipes. All rewards include the lower tiers.)

Fictioneers!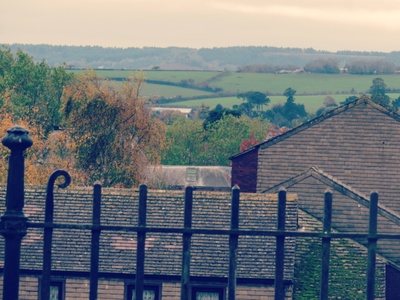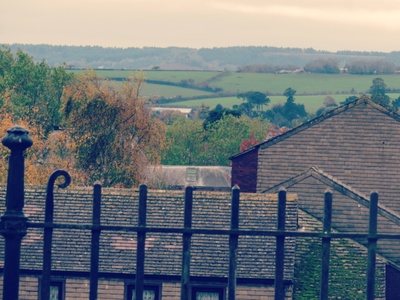 Once a month, a sneak preview (by email, no less than 2,000 words) of my current fiction or a reading (by me) from my other fiction. It could be science fiction, it could be fantasy, or it could be science fiction that looks like fantasy. The reading replaces the old and unpublished fiction, for everything has been published or shared with my patrons.

2020 Crisis Management
I was asked just now if I could add a new tier, one that has no rewards attached, to help me deal with 2020. I've been handling crises since September 2019. Some are public (bushfire and virus) and some are private. Friends chipped in to get me evacuated for the bushfires and I've already had to draw on the savings for fixing my flat to deal with the rest. Drawing on these savings is not at all what it sounds. Those savings were for something important:  the kitchen and bathroom and laundry are going to need major changes as my physical capacity and eyesight deteriorate.

This made me realise that my friend is not only generous but has seen something I had not. I will be in real trouble in the future if I lose my capacity to adjust my living space to my disabilities. In other words, I need enough money coming in to get through COVID-19 and its side effects without losing the capacity to handle the next few years.

This tier will be taken down at the end of the year. it's marked as $3 only because Patreon demands a dollar amount to create a  tier.

If you're already a Patron and you want to help, you can make your donation (in your regular tier) higher for the duration or you can add a donation here and delete it when you're ready. It can be for any amount ($3 or above, because of the way Patreon works) that suits you.

Thank you for helping me with 2020. I hope that we all navigate safely through these very rough waters.

About Gillian Polack
I love so many things: writing and history and recipes and almost everything to do with books. I'm full of bonhomie and love for the universe except... I hate explaining who I am and why I'm in a place. I'd rather tell stories about people and who they are, or analyse culture and history and make sense of why we are here and what we think we're doing. One of the reasons I'm here is because it's been suggested to me by so very many people.
I'm a writer and a historian and a bunch of other things. I also have remarkably bad luck in income generation. Whenever I finish a PhD, the bottom falls out of the job market. I have two PhDs and their end-dates coincide precisely with a lack of jobs. I've had regular jobs and have a  vast array of experience in some rather interesting areas, but I really am a writer and ethnohistorian and teacher. I'm unhappy when I don't have a novel in progress and am researching and have people to teach and learn from. You'll see all those things reflected in the perks, as I've tried to reflect the desires of my advisers in the perks.
Part of the reason I'm here, then, is because so many people suggested it, and because I had one of those years from hell and the best way to emerge from years from hell is to buckle down and do good work at whatever makes one's life joyous. Subversive novels and cutting edge research are those things for me. Passing on knowledge and helping people understand, I never forget those. Also chocolate.
A new reason (new as of the middle of 2018, but has hit in an interesting way at the end of January 2019 - my life is a fascinating obstacle course) is that life has become very tough. One reason  is government cutbacks. They have affected writer incomes and I've lost a lot of my teaching due to this. One thing that working in this industry has shown me is that the writing end lacks security. I can have two books coming out in a year and not have enough to live on. It doesn't help that prejudices have reared their heads again, which means that some doors are closed to me due to me being Jewish and having mild disabilities. I tried very hard for four years to break through the boundaries they imposed on my work choices and have decided that there are some obstacles one has to walk around, slowly.
For the next few years I will also have large expenses. Being in bushfire Australia has added to these.
The first is to arrange my life. Friends are helping me rearrange my everyday life so that when I have more severe disabilities, my flat will be set up so that I can deal with it. I need money to pay for the material and for the big changes.
I also decided when I found out that things were going to continue to be bad I needed to make my life worthwhile anyway. I looked closely at what choices I had. My big research project is happening (without funding, at the moment I write), and that every year while I'm still able  I shall travel to see friends and research novels. I shall continue writing for as long as I can.
In other words, I'm working very hard on making sure my life is worthwhile despite the ordure that keeps being thrown in my direction.  My current joke is that I turn it into fertiliser and grow flowers. My Patrons hear about some of the garbage, some of the transformation, and to smell some of the flowers before anyone else.
The next few years are full of changes, therefore, and if I can navigate them, it won't be as bad as it could be. I admit, this is a lousy time to lose most of my teaching, but that also has happened and I'm working on this element of my life, too.
There's more to it than this, of course. It's not all about me. I used to blog on food history, and write fortnightly articles for BiblioBuffet, and talk about tools for writing and about history on my regular blog. Times have changed. The internet has changed. I write elsewhere and I teach. Not everyone can be in my classes and not everyone can find what I'm writing and, every other day, people ask me questions. Every now and then I have Open Question Time on my blog (like duck season, but for questions) but fans still miss my articles and ideas and so, finally, I have given in and am bringing that side of my life to the public again.
This isn't one-sided, therefore. There will be opportunities to suggest topics you want to hear about such as historical food you came across in a book and can't quite envisage. There will be opportunities to consult with me as a writer, as a historian, as an educator.
One of the complaints about my work is that much of it has drowned in archives, so once a month I will find something very obscure (but fascinating) and restore it to life, just for you. Just to add to the joy, once a month there will be a brand-new essay, also just for you.
The money from your support will go towards my living expenses, developmental stuff and talking with my fans stuff (conventions!), and research materials (which include some strange things, especially if I'm engaged in food history research). The idea is to have a more stable income base so that I can do brilliant work in my lonesome garret. (The fact that it is neither lonesome nor a garret is immaterial.)
For me, this Patreon is a wonderful opportunity to match needs. I hope you agree – and become my patron!
If you want to support me, but becoming a Patron is too much/too regular/too anything else
,
there are other ways of supporting my work. Buying my books (for yourself, for a friend, for someone you hate) is the best one. I may only get a percentage of what you pay, but I will get the satisfaction of a growing readership. My ebooks can cost less than a cup of coffee, so I haven't set up a place where you can buy me 'cups of coffee'.
If you would like to give me money for a cuppa or for anything else as a one-off donation, Paypal is both our friends (I track everything I receive through PayPal, so that I can pay tax, for those who worry about this end of things):
https://www.paypal.me/GillianPolack
$310.52 of $500
per month
I wrote my novel with the help of Patrons - thank you!

Unfortunately, my life took one of those turns and will take a few years to emerge. Every cent I receive from you will help me get through it. This goal takes me to the poverty line. It means I can use my savings for other things than paying for basic groceries.

The closer I come to this goal the more basic expenses will be covered. If I get close enough to it then I'll be able to take some of the time I on the work that pays bills, and use it for creating fiction.

How quickly I write varies from novel to novel so I can't promise a novel in a year, but I can promise to use the money wisely. My current novel is set in the alternate universe that first appeared in a recent short story. I', not very far into it. The first novel that patrons supported me through from beginning to end will be published this year. It's set in that same world.

he next few years are not going to be easy for me - I greatly appreciate every bit of help you give.

1 of 3
By becoming a patron, you'll instantly unlock access to 160 exclusive posts
By becoming a patron, you'll instantly unlock access to 160 exclusive posts
Recent posts by Gillian Polack
How it works
Get started in 2 minutes