Ginger Ramsden - Artist
is creating Pastel and Watercolour Paintings and Digital Art
Select a membership level
Clan Fraser
Limited (100 of 100 remaining)
Your entry level subscription to the easy and laid back Clan Fraser, made famous by Outlander. 
Be noble, be bold and come and join me by showing your support and get a shout out in one of my video's!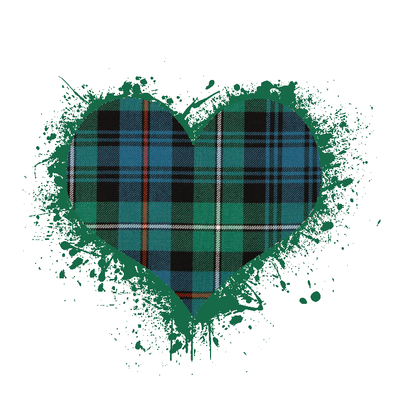 Clan MacKenzie
Limited (100 of 100 remaining)
Sharpen your paintbrushes and join Clan Mackenzie where honour and paint mean everything.
You will have Patreon only access to one Mini Tutorial video a month along with a free reference photo taken by me (or my husband) as well as a shout out in one of my video's!
Clan MacDonald
Limited (100 of 100 remaining)
Oh noblest of Clans, will you join with me? Clan MacDonald is the group to hang out with.
As well as the benefits of tiers 1 and 2 you will have Patreon only access to one full length tutorial video (1-3hrs), one free reference photo (that makes 2 in total) and a PDF tutorial guide.
You will also have access to my closed facebook group page where we can all hangout over a whiskey whilst painting and you can ask me questions and showcase your own work!
About Ginger Ramsden - Artist
Ginger Ramsden
Born in Somerset, England
Lives & works in Dunkeld, Scotland
I've been painting and drawing for as long as I can remember and capturing the world around us is my passion. The world has so very much to offer and we have such little time to enjoy it and so I try, through my art, to capture those moments and scenes which make the world feel good.
I use a variety of mediums including Pastel, Charcoal, Ink and Acrylic as well as integrating modern digital technology into my art. Many of my works combine a number of these mediums.
I live in the heart of Perthshire, Scotland in the ancient village of Dunkeld. My work draws huge inspiration from the Scottish highland wildlife, landscapes and blossoms in which I am so fortunate to live and from the wider Scottish national landscape.
I live with my husband, who patiently allows me to drag him around the Country every weekend camera in tow looking for my next perfect scene and my three cats who, well, like to watch and chase any pencil I drop!
NEW CAT PROOF EASEL
My poor easel is on it's last legs (too much whiskey!) so by reaching $50 I will be able to invest in one that won't collapse, nip my fingers or go crashing over when one of my cats run into it.
1 of 2
Recent posts by Ginger Ramsden - Artist