GoldenBoys
is creating English Covers of Anime Songs
Select a membership level
Granola Guts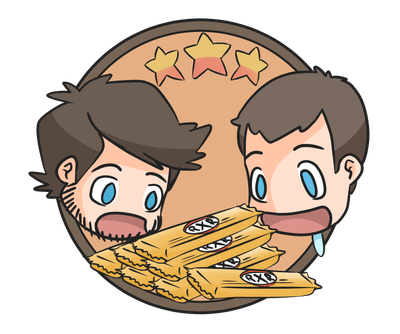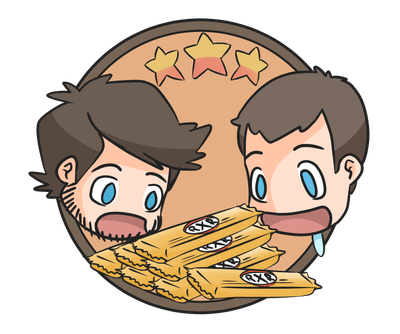 YOUR NAME IN THE CREDITS
We want everyone to know how much we appreciate the support of our Patrons; We'll put your name in the video description for that month's video
EARLY BIRD SPECIAL
Be the first to hear our latest Anime Covers! As a $2 patron, you'll gain early access to our covers a week before they go public on YouTube!
TWITTER PERKS
RIOT is a bit of a technophobe, so you won't find him anywhere near Twitter, but RYKER will follow every single one of our Patrons on Twitter, and make sure to send them a personal shout-out.
Breakfast Bellies
MUSIC DOWNLOADS
You'll get access to a high quality MP3 and lossless WAV downloads for all our songs


YOUR NAME IN THE CREDITS
We want everyone to know how much we appreciate the support of our Patrons; We'll put your name in the video description for that month's video


Plus all previous rewards

Pizza Pigs
INSTRUMENTALS!
Becoming a $10 Patron will give you access to one instrumental from our library per month that you pledge! We only ask that you credit us if you use the instrumental in any way :)


Plus all previous rewards.

About GoldenBoys

Hey! Thanks so much for checking our Patreon page. GoldenBoys is a creative effort between a few good pals who share a love for video games, anime and music. 

BUT HEY, who ARE the GoldenBoys??

Well, there's 

RYKER - I'm the singer; I also adapt the lyrics into English, using direct/rough translations that I find online (or in the subtitles) and try to present them in a way that captures the atmosphere/feeling of the song as I interpret it. I watch a lot of anime...

RIOT - Drummer extraordinaire, he's pretty good at hitting things with sticks, and I can always count on him to breath new life into songs with his energetic beats. He's also full of ideas on how to restructure songs when we can actually get him in the studio (he works a LOT)

ADAM - Adam is our amazing & musically talented producer, and he does literally everything else you hear in our covers; piano, guitar, bass, synth, you name it, he probably played it. Someday I hope to be able to lighten his load when we can afford to commission instrumentals, but for now I'm super thankful to have someone as skillful as Adam on the team! 

Ok, so what's the GOAL?

We really, REALLY want to do YouTube Full-Time, but we ALL work full-time jobs, and there's just not enough time for us to put out the content we want to as often as we would like. Between this Patreon, our YouTube channel, and selling our covers digitally on iTunes, Google Play, Spotify etc. we hope to someday have enough disposable income to be able to quit our boring 9-5's and be Content Creators for life; that's why we're asking for your help!

If you'd like to support us in our musical endeavors, you can become a member of our little community by pledging a set amount per month depending on what tier you select, and in return, you'll get the exclusive rewards listed under that tier! Don't worry about being locked into an amount either; you can change your pledge tier at any time!

We hope you enjoy what we do as much as we enjoy making it! Thanks for checking us out, and double-plus-really-super thanks for all of your support! Have a lovely day :)

By becoming a patron, you'll instantly unlock access to 41 exclusive posts
By becoming a patron, you'll instantly unlock access to 41 exclusive posts
Recent posts by GoldenBoys
How it works
Get started in 2 minutes