Select a membership level
Tip Jar
Send Gordo a little love for his hard work
Get access to download very high quality, carefully curated, >20 hours of trip music soundscapes
Access to ALL content BANNED by YouTube
Encourage Gordo to create additional content
Be a part of a movement that will make the world a better place
Get a valuable, important spore print (while supplies last, must request it and send me your mailing address, optionally use privnote.com to keep it secure and one time view only)
Infinite Love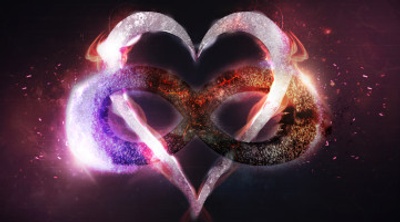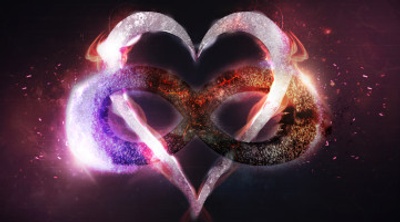 Send Gordo much love for his hard work
Get access to download very high quality, carefully curated, >20 hours of trip music soundscapes
Access to ALL content BANNED by YouTube
Encourage Gordo to create additional content
Be a part of a movement that will make the world a better place
Support research 
Get a valuable, important spore print (while supplies last, must request it and send me your mailing address, optionally use privnote.com to keep it secure and one time view only)
Peace beyond all understanding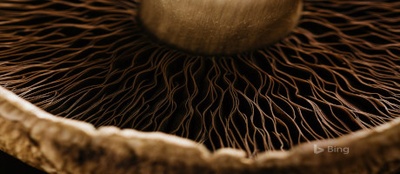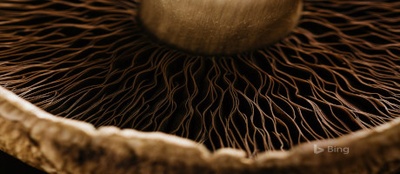 All benefits of lower tiers
Show your devotion to the cause
Support the development of new tools to help others in need
Get a mention at the end of my next significant video (only first name or aliases will be used unless otherwise instructed)
Get a valuable, important spore print (while supplies last, must request it and send me your mailing address, optionally use privnote.com to keep it secure and one time view only)
About GordoTEK
See: 
Frequently Asked Questions
(for links to ALL TEKs & Videos)
Thank you for your interest and support!  I produce videos related to psychedelics with an emphasis on reputable research, science, practical application, reviews, safety, how to, commentary, and knowledge sharing.  I've been called "The 
Bob Ross
of psychedelics" haha. I think psychedelics are worth exploring further (and so does the FDA).  I am glad I have been able to make some beautiful connections with a lot of people, to share and exchange knowledge about a fascinating subject, and to have played a role in many people having some of the most extraordinary experiences of their lives. One of my favorite viewer comments so far was "Gordo, must feel great knowing how many of us you've helped and then how that will trickle down and down, like how you passed your wisdom down to us and then we go on and pass it on to others, as it should be. You helped me help a friend of mine, when he came back he hugged me crying with the biggest smile on his face saying for the first time in 35 years he DIDN'T want to kill himself or just die!!! 😅😊
I never felt so happy in my life
, hearing someone tell you that is Amazing 🤗Thank You Gordo for helping us and helping me help others, it's Magical!!"
I have received many wonderful messages such as these:
"You, my good sir, have helped me more than anyone in my life.  I've figured out what's important, and what I can do away with.  Time IS valuable and I'll never forget the work you put out to make me realize that."
"Awesome thank you so much for the advice, and again for everything! You've changed my life, and in turn, I've been able to change many peoples lives around me using the information and guides you've created. You've created a butterfly effect and are second handedly helping so many more people than you'll ever know! You truly are changing the world ❤️."
"You are truly an angel to the people of earth. I sincerely admire your approach and professionalism. I found your channel a few years ago and it has allowed me to change not only my life but the lives of many others around me. I am forever grateful. I just recently rediscovered your Patreon with divine timing. I would like to start growing mushrooms for the health benefits and also mystical and healing experiences for myself and family and friends."
"Thanks for what you do. Helped me to get past some tough trauma." 
"Hey Gordo, love and appreciate the content. It's been life-changing."
"I love you Gordo, you saved my life a few years ago with DMT."
"Your information about EVERYTHING has changed mine and my wife's life in the past 2 years. I am a retired biochemist/med school professor, so I can appreciate how well done so many of your TEK's are for helping those less trained in science. I had a lot of psychedelic experience as a kid, none for about 40 years, but going back in has helped me so tremendously and your TEK has been so very helpful. I saw your note about your loss recently, and just wanted you to know that there are so many that love and care for you out here. I hope you can feel it. Blessings to you and everything you do."
"I want to sincerely thank you for your video about the John's Hopkins psilocybin protocol. I have been following it and last week had my first high dose experience. Your soundtrack was amazing in facilitating a life-changing mystical experience! Thank you so much for sharing your knowledge, content, and more with the community! 🙏 "
"I was transformed. I was staring at my self in the mirror doing DMT. My image started morphing into my father, not all the way but I could tell I was me and him--fully conscious, full light, standing up. Then I saw past all of our angry negative interactions. I saw me as him, I saw the whole him. I understand him. I finally knew I was always loved, always wanted. 50 years of pain left all at once, it was amazing. I can think of my past and there's zero pain. All of our exchanges have new meaning. My gratitude is deep. It's affecting my work and my home life in transformative ways. I started mending things with my family of origin--after 20 years of estrangement. My memory is sharp, my depression is gone. This is just one of a number of great experiences I've had."
"DMT was beyond my imagination. I don't know what to make of it, mind blown. I believe I received some sort of healing directly from it, and they told me this. My wife was amazed and looked on as I was awe struck."
          I wish every one of you the best and thank you from the bottom of my heart!  The funds raised here will go toward further psychedelics research and cover any expense I have in conducting related experiments and in producing new content. If I get enough patrons I would love to be able to focus on this endeavor full time.  Here are some important content links:
Hopkins Trip Music:
https://www.patreon.com/posts/32638441
GordoTEK 10 hour trip music soundscape:
https://www.patreon.com/posts/27495538
DMT Extraction:
https://www.patreon.com/posts/written-out-of-21369133
Mushroom Cultivation Video:
patreon.com/posts/29675383
Panaeolus Cyanescens TEK: 
https://www.patreon.com/posts/57958481
Hopkins/Griffiths/Richards protocol to help you get the most out of psychedelics, write up:
patreon.com/posts/28680845
and video:
https://www.patreon.com/posts/41836904
Low Dose Mystical Experiences with DMT:
https://www.patreon.com/posts/22773010
How to vape DMT:
https://www.patreon.com/posts/32798337
Extracting Harmine and Harmaline from Peganum Harmala (Syrian Rue seeds):
https://www.patreon.com/posts/47185921
How to Reduce Harmaline to Tetrahydroharmine (Make your own THH):
https://www.patreon.com/posts/47186323
Pharmahuasca & Pharmachanga (DMT with harmalas/MAOI/ß-carbolines, make your own ayahuasca):
https://www.patreon.com/posts/19481285
All these and more can also be found on the Frequently Asked Questions page:
https://www.patreon.com/posts/22774475
[Note: If you use any of my Amazon links found in posts this also supports the work! As an Amazon Associate I earn from qualifying purchases.]
Pledge any amount and get mentioned in the next video, one small way to be remembered forever!  ;)  (I will only use first name or alias if you provide one unless otherwise instructed)
1 of 1
By becoming a patron, you'll instantly unlock access to 3 exclusive posts
By becoming a patron, you'll instantly unlock access to 3 exclusive posts
How it works
Get started in 2 minutes