Cody Andeson 
is creating In dire need of building a woodworking shop
Hey guys! So long story but please bear with me! I started a woodworking on the deck of my 2 bedroom apt in 2014.  That was HARD and I am sure I made some of my neighbors mad! Opps.  Well, we moved into a rental house w/ a carport which made me a little nervous to have tools out but I did what I could till the owners asked us to move since they were foreclosing on the house only 6 months into the lease!! Well, we got lucky and found another rental house down the street! So lucky and the 95-year-old landlord really liked us so we got the house. It had a huge detached garage in the back in which I started really getting into woodworking since I had a safe place to keep my tools. 

Business was doing good but with a full-time job and a full-time family it was hard but I had a dream to become my own boss.  Well, after we since the next year's lease the landlord passed away. My wife and I helped him with all sorts of projects and repairs on his other properties so it was sad to hear about his passing. After that, we were quite nervous about what his kids would do with the property and our worst fears come true! They decided to sell the house and gave us 30 days to move!! We figured it was time to look into buying a house but to get the paperwork done was going to take more than 30 days! 

We ended up with our 3 kids living in our cousin's basement for 2 months till we could close on a home and move in! We got lucky finding a place a fast BUT a major problem was there was no garage or shed!! My tools filled up half of the half-unfinished basement area.  Well to attempt to get the tools out of the house and away from the kids we picked up an event tent to set up outside in hopes of being about to start making projects to pay for materials to build a shed/shop. 

Bad luck struck when the winter snow ripped the tent roof, I did as many repairs as I could but spring hit and the winds DESTROYED the tent over and over.  My tools are now sitting with a couple thin sheets of plywood screwed to some 2x4s attempting to cover the tools from the rains and dirt but things are looking pretty bad and in its current condition I cannot produce anything to bring in the necessary extra money to build! I have taken as much money as I can away from house funds (Which are already too tight) to make modular walls to staple parts of the tent fabric back on to keep the now 4 kids out of the shop but if I can't build something by fall... All the tools and my life's hopes will be ruined by rain and snow. 

I have pictures of the destruction from the winds and plan on filming a simple walkthrough of the shops' current condition asap! 

To all the help! You will be this families savior! I would love to promise some type of thank you other than words but I have no clue who, what or, where you may be from and how/if I could ever help you in return. 

Sincerely, 
Cody Anderson 
Grain Edge UT  
GrainEdgeUT Sticker & Personal Thank you Letter.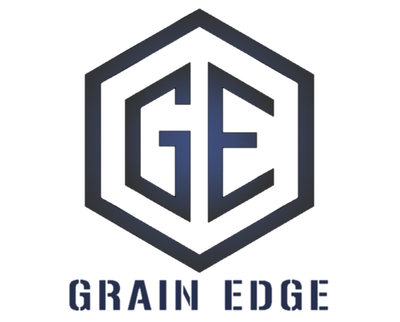 GrainEdgeUT Sticker & Personal Thank you Letter. 
Hey guys! So long story but please bear with me! I started a woodworking on the deck of my 2 bedroom apt in 2014.  That was HARD and I am sure I made some of my neighbors mad! Opps.  Well, we moved into a rental house w/ a carport which made me a little nervous to have tools out but I did what I could till the owners asked us to move since they were foreclosing on the house only 6 months into the lease!! Well, we got lucky and found another rental house down the street! So lucky and the 95-year-old landlord really liked us so we got the house. It had a huge detached garage in the back in which I started really getting into woodworking since I had a safe place to keep my tools. 

Business was doing good but with a full-time job and a full-time family it was hard but I had a dream to become my own boss.  Well, after we since the next year's lease the landlord passed away. My wife and I helped him with all sorts of projects and repairs on his other properties so it was sad to hear about his passing. After that, we were quite nervous about what his kids would do with the property and our worst fears come true! They decided to sell the house and gave us 30 days to move!! We figured it was time to look into buying a house but to get the paperwork done was going to take more than 30 days! 

We ended up with our 3 kids living in our cousin's basement for 2 months till we could close on a home and move in! We got lucky finding a place a fast BUT a major problem was there was no garage or shed!! My tools filled up half of the half-unfinished basement area.  Well to attempt to get the tools out of the house and away from the kids we picked up an event tent to set up outside in hopes of being about to start making projects to pay for materials to build a shed/shop. 

Bad luck struck when the winter snow ripped the tent roof, I did as many repairs as I could but spring hit and the winds DESTROYED the tent over and over.  My tools are now sitting with a couple thin sheets of plywood screwed to some 2x4s attempting to cover the tools from the rains and dirt but things are looking pretty bad and in its current condition I cannot produce anything to bring in the necessary extra money to build! I have taken as much money as I can away from house funds (Which are already too tight) to make modular walls to staple parts of the tent fabric back on to keep the now 4 kids out of the shop but if I can't build something by fall... All the tools and my life's hopes will be ruined by rain and snow. 

I have pictures of the destruction from the winds and plan on filming a simple walkthrough of the shops' current condition asap! 

To all the help! You will be this families savior! I would love to promise some type of thank you other than words but I have no clue who, what or, where you may be from and how/if I could ever help you in return. 

Sincerely, 
Cody Anderson 
Grain Edge UT  
Recent posts by Cody Andeson
GrainEdgeUT Sticker & Personal Thank you Letter.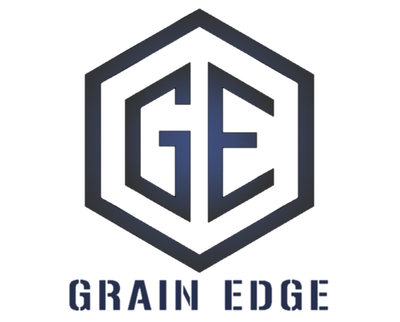 GrainEdgeUT Sticker & Personal Thank you Letter.