Guild Project
is creating Adult Games with cuties
Select a membership level
Guild Helper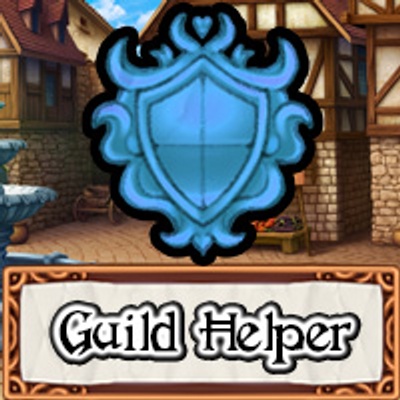 Access to Patron feed
Access to Patron release (earlier than Public release)
Access to Discord server (based on tiers)
Access to HD file of ingame CGs
Includes Discord benefits
Bronze Adventurer
All Rewards from lower tiers
+ Acces to HD files of animated ingame CGs
+ Acces Work In Progress sketches
Includes Discord benefits
Silver Adventurer
All Rewards from lower tiers
+ Access to HD files of animated ingame CGs with Voice/SFX
+ More voting power for Enemy Characters related content
Includes Discord benefits
About
Tier Rewards (direct links) :

The game is being developped using Unity and takes place in a fantasy themed world.
The story will revolve around newcomers to The Adventurer's Guild, their interactions with each other and how they work their way towards becoming accomplished guild members/adventurers.
The game will features the following content : Medieval, Fantasy, Magic, RPG, 2D Dungeon crawling
Even though the Allies/Enemies characters are all set to be Females, Males characters will have their part in CGs and Scenes, but they will not be as fully represented with armors like our Heroines.
Expect the following adult content (not exhaustive list) : Solo/Multiple character(s), Clothed or Nude variations, MxF, FxF, Monster Girls
Dialogues and interaction between characters are mostly done within a Visual Novel's style ; waist level character sprites, with text on the bottom part.


Gameplay features map/dungeon exploring, leading to RPG style turn battle and field events.

In addition, character screens with any stats/progression elements will be linked to the town map overview, to allow visiting shops and/or travelling to the outiside map/dungeon.
As for the adult content, right now here is what is planned :
- For the Adventurers (the fighting party) and important NPC (such as other guild members), the main part of it will become available as you naturally progresses through the game, following the story.
The other part of it will be unlocked through individual character progression and/or side content, this way, you can pick your favorite character first.
- For the Enemies, content will be unlocked through dungeon clearing and items obtained through battles (this will need balancing as we go).
As an example, said content will include dialogue sprites more revealing, as well as fullscreen CG with variations and scenes.
While we have most of the core mechanics figured out (on tons of paper on top of a desk), there is still a lot of room for improvement, content and tweaking :
- What kind of character would you like to see ?
- What amount of adult content would you prefer to find, overall or per character/sidestory ?
- How in depth should the RPG elements be ?
- How should the main storyline progress, compared to each character own story ?
All feedback and suggestion will be appreciated and more importantly taken in consideration !
This goal will help us to keep going towards what was planned before we even started !

- Characters planned : 4 Party Member, 2 NPC, 12 Enemies, 1 Final Boss
- Locations planned : 4 Town Locations, 3 Dungeons, 1 Boss Lair
- Dialogue visuals for Allies : 1 sprite with 3 different facial expressions each
- Battle visuals for Allies and Enemies : 1 sprite with 3 different facial expressions each
- Gallery CG visuals for Enemies : 2 CGs with 2 to 3 variations each

- Animation for the Forest Enemies CG
- Placeholder visual effects, music, sounds

2 of 6
Become a patron to
Unlock 42 exclusive posts
Connect via private message
Recent posts by Guild Project